Property Management in Glendale, CA
If you're considering hiring professionals for any property management in Glendale, trust Los Angeles Property Management Group to protect your valuable asset.
With more than twenty-five years of experience in the LA area, we are leaders in the industry.
You may have managed your property alone in the past and realized how difficult and complicated the business can get. Trust our team to relieve you of the headaches and give you back your peace of mind. You'll have more time for the people and things you love, and the comfort of knowing that every aspect of your investment is protected. From your first contact with our team, you'll experience first-class service. We've exceeded the expectations of countless clients. Let us do the same for you in Glendale.
What We Love About Glendale
Situated immediately North of Los Angeles proper, Glendale enjoys its position just outside the limelight. It's the type of place we can't imagine existing anywhere outside of LA county, because it's a hybrid of metropolitan bustle and suburban tranquility.
Glendale is culturally diverse, with a highly underrated arts culture. We're proud to manage property in Glendale because it's like a microcosm of the city of Los Angeles; almost every square mile includes every type of real estate (residential, retail, and industrial).
THIS WEEK'S FEATURE:
The 5 Best Places to Eat in Glendale
Glendale is the site of some of LA County's finest and most unique cuisine. Perhaps most renowned for its robust selection of authentic Middle Eastern and Mediterranean restaurants, Glendale brings more than just incredible kabob to the table. From Georgian soup dumplings to Cuban potato balls, LA's Neighbor to the North boasts a selection as fascinating and diverse as its citizens. Here are our five favorite places to eat there.
Los Angeles Property Management Group is constantly working to better serve you.
We insure that all action we take on your behalf follows all local and state regulations. With continual updates on current and pending legislation, you'll never have to worry about compliance issues.
We are highly motivated and dedicated to making our service the finest property management Glendale has to offer.
We currently manage properties in Glendale on Belmont Street, Windsor Road, and Raymond Avenue, among others in the 91204 and 91205 area codes. If we're in the neighborhood and off the clock, you might just catch us grabbing double-doubles at the In-n-Out on Brand.
If your property is vacant, you pay no fees for our services.
Vacancies benefit neither us nor our clients, so we screen tenants meticulously and find ones that stay long-term. Our screening process includes employment verification, credit checks, criminal background checks, prior landlords, and personal recommendations. We won't give anyone the keys to your investment until they've been thoroughly vetted and approved. This is our promise to you when coordinating your sites.
Unless you are a CPA, or retired IRS agent, the forms and reports required by the state and federal government can be frightening, riddled with deadlines and technical jargon. Let Los Angeles Property Management Group shoulder this burden and ensure that all of these tasks get completely effectively and on time. You will receive monthly financial reports and we'll pay all bills associated with your property. Never worry about a mortgage payment, insurance premium, or utility bill ever again.
Let us impress you with our virtual tours, secure owners portal and high tech advertising techniques. Call 888-696-1773 now. We're ready to increase your profits and ease your mind.
To learn more about the way we manage properties, read our CEO's articles in Forbes. Start with this one, about the three questions you can ask to assess your current management. "When used properly, these questions can objectively identify whether your manager's work is spot on, average or if it's time to consider a change."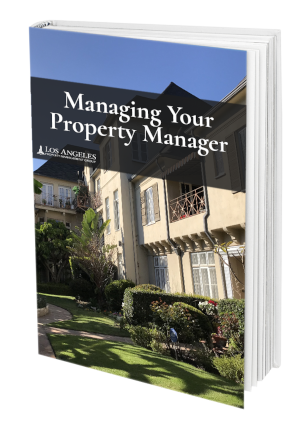 How can you really know when you're getting great management?
Excellent property management delivers the highest profits and superior care for your property.  Learn what questions you should ask.
About Glendale CA
The City of Glendale is divided into 34 neighborhoods which are delineated by streets, washes, and mountain ridges. Each neighborhood has a unique history and character and as these neighborhoods developed, they combined to form the City of Glendale as we know it today.
Glendale's economic development programming is designed to promote an "18-Hour City" that is business-friendly and also provides a vibrant environment for people to live, work and be entertained. An 18-hour city generates financial success for the City's businesses which provides jobs for its residents, and in turn, funds City services for its residents.
From the Museum of Selfies to the local craft breweries there is something for everyone in Glendale.
Property Management Glendale