Property Management in West Hollywood, CA
West Hollywood Property Management
Here's how we help:
Better organized – Our West Hollywood property management services are not only tax deductible, but also enable you to get better organized. Our responsibilities to our clients include the issuance and management of documents relative to you and your tenants. If you are not highly skilled at business accounting, this paperwork is invaluable during tax season.
Delegation of property management duties – Even if you live in close proximity to your rental properties, managing larger or numerous properties can be an exceptionally difficult task. Delegating your duties, as a landlord, to Los Angeles Property Management Group can be the ideal solution to this dilemma. This will enable you to do whatever you choose with your time, whether you want to spend it leisurely or working. As your West Hollywood property management team, we will always have your best interests in mind.
Long distance benefits – There are numerous benefits for the owner who does not live in close proximity to their rental properties. As your property management team, we are the buffer and liaison between you and your tenants. We handle all of the daily operational issues as well as filling out all the required documents. This can be especially advantageous when you consider that you are invoiced for all maintenance and repair issues.
Tax-deductible Services – As a rental property owner and landlord, there are certain services that are required to maintain your property in proper fashion. Our West Hollywood property management services are not only deductible, but they will also help you to lower the overall amount of taxes that you may owe. As your property management partner, you can claim the cost of all services provided by Los Angeles Property Management Group. Just be sure to keep the invoices and statements we provide, as evidence of the deductions you claim.
Hiring a Property Management Company Provides Certain Tax Advantages
If you're considering hiring professionals for any property management in Glendale, trust Los Angeles Property Management Group to protect your valuable asset.
With more than twenty-five years of experience in the LA area, we are leaders in the industry.
When you consider that our fees are tax-deductible, this can help reduce the overall cost of our property management services. In addition to the monthly reporting of these fees, they are also reported on your end-of-year financial statement. Each of our clients is given a detailed breakdown of all expenses and income. You can provide these to your tax preparation specialist when the time comes.
Specific Tax Deductions for the Property Owner
Of course, tax deductions are not the primary reason for investing in rental property and hiring a West Hollywood property management company. However, there are certain ones that you don't want to miss, because they will save you additional money overall. These include:
our management fees
advertising and marketing fees
casualty losses that are not covered by your commercial property insurance (e.g. damage caused by fire or flooding
depreciation on the rental structures themselves
interest on your property mortgage
fees for professional services, such as those of an accountant, investment advisor, lawyer, etc.
property insurance premiums for fire, flood, landlord liability, and theft
property maintenance and repairs
travel expenses related to rental property ownership (includes gas, mileage, repairs, and upkeep on your vehicle)
long-distance travel expenses when your properties are located out of state (includes airfare and staying overnight in a hotel)
your home office expenses (where devoted to your rental property and other businesses)
Naturally, it is always wise to hire a tax preparation specialist to prepare and file your federal and state income taxes every year, rather than attempt to handle all of this yourself. So if you have recently considered hiring a professional West Hollywood property management company, it is important that you are aware of the tax advantages involved. For more information regarding this or any of our property management services; please contact the Los Angeles Property Management Group today.
We currently manage properties in West Hollywood on Norton Avenue, Hampton Avenue, and Edinburgh Avenue, among others in the 90046 and 90048 zip codes. We like to catch up-and-coming bands at West Hollywood's historic music venues, like the Roxy. We would relish the opportunity to bring your property under our care.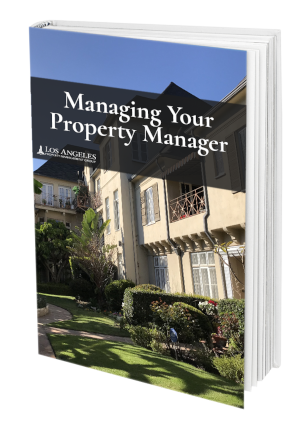 How can you really know when you're getting great management?
Excellent property management delivers the highest profits and superior care for your property.  Learn what questions you should ask.
About West Hollywood CA
West Hollywood is at the cultural and geographical heart of the Los Angeles region, surrounded by must-see hotspots in every direction. If you want to experience Southern California, booking a hotel in walkable West Hollywood will give you convenient access to everything and situate you in one of the hottest hubs of L.A.
The City of West Hollywood has made a strong commitment to providing accessible arts & cultural programming to its residents and visitors, and its commitment to creativity and the arts can be seen in the official motto of West Hollywood: 'The Creative City'.
West Hollywood Property Management