Property Management in Pasadena, CA
If you're considering hiring professionals for any Pasadena property management, trust Los Angeles Property Management Group to protect your valuable asset.
With more than twenty five years of property management experience in Pasadena, we are leaders in the industry.
You may have managed your property alone in the past and realized how difficult and complicated the business can get. Trust our team to relieve you of the headaches and give you back your peace of mind. You'll have more time for the people and things you love, and the comfort of knowing that every aspect of your investment is protected. From your first contact with our team, you'll experience first-class service. We've exceeded the expectations of countless clients. Let us do the same for you in Pasadena.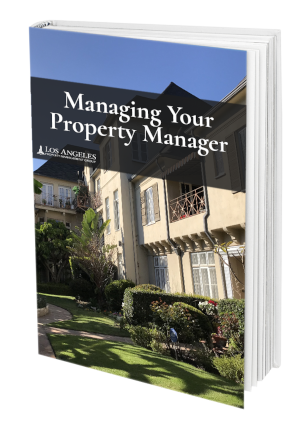 How can you really know when you're getting great management?
Excellent property management delivers the highest profits and superior care for your property.  Learn what questions you should ask.
Experienced Pasadena Property Management
Whether your Pasadena property management needs are for residential, commercial, or retail spaces, we've got the knowledge and resources for the job. Our team of industry experts handles all facets of the management process. From preparation for a new resident to clean up after a move out, we are professional and courteous.
We conduct all communications with tenants, vendors, and owners associations. Then we keep you updated promptly on all action pertaining to your property. Our work embodies the concept of "full service" for your property. We'll maximize your profit and minimize your stress.
"I've worked with Los Angeles Property Management Group, and know I can rely on them and trust in their work."
– Laurie Lustig-Bower, Executive Vice President of CBRE
"LAPMG has managed our portfolio to great results for four years now. We trusted them with a major re-roofing project on our eight-unit apartment building in Glendale, which required extensive tear-off, removal, and replacement. On budget, on time. Thank you LAPMG."
– Patrick Shandrick, Glendale Apartment Owner
"David Crown and LAPMG set the standard for professional and personable care. From the moment we first inquired about their suitability, this company has gone above and beyond anything we could have imagined to meet and exceed our needs for our properties. I give LAPMG my highest, unreserved recommendation."
– Robert Wolff, Apartment Building Owner
"I was tired of managing my own property, so I hired LAPMG to take over management in the midst of the COVID-19 crisis. They handled a repair for me the very same day I signed. I'm glad I chose them."
- Amy Chenowith, Apartment Building Owner
"The best business decision I ever made was hiring the Los Angeles Property Management Group five years ago."
– Cathy Jaquess, Rental Property Owner
"LAPMG is the best management company I have worked with for the past 15 years."
-Reza Ghobadi, Senior Vice President, Ghobadi Multifamily Investment Team, Colliers International
Pasadena Property Managers
We insure that all action we take on your behalf follows all local and state regulations. We stay up to date on all changes to current and pending legislation you so that you don't have to. Leave compliance issues to us. We are highly motivated and dedicated to making our property management relationship pleasant and profitable for both of us.
We currently manage properties on North Chester, Bonita, Worcester, and White Street, among others in the 91106 and 91107 area codes. We appreciate Pasadena's storied history as a hub for the arts. You might spot us laughing in the back rows during a stand-up set at the Ice House, or at the Laemmle Playhouse 7 for a Saturday documentary matinee. We like Pasadena and we're proud to serve Pasadena property owners.
If your property is vacant, you pay no fees for our services.
Vacancies benefit neither us nor our clients, so we screen tenants meticulously and find ones that stay long-term. Our screening process includes employment verification, credit checks, criminal background checks, prior landlords, and personal recommendations. We won't give anyone the keys to your investment until they've been thoroughly vetted and approved. This is our promise to you when coordinating your sites.
Unless you are a CPA, or retired IRS agent, the forms and reports required by the state and federal government can be frightening, riddled with deadlines and technical jargon. Let Los Angeles Property Management Group shoulder this burden and ensure that all of these tasks get completely effectively and on time. You will receive monthly financial reports and we'll pay all bills associated with your property. Never worry about a mortgage payment, insurance premium, or utility bill ever again.
Let us impress you with our virtual tours, secure owners portal and high tech advertising techniques. Call 888-696-1773 now. We're ready to increase your profits and ease your mind.
To learn more about our singular style of property management, read our CEO David Crown's articles in Forbes. Start with this one, about how we make transitions easy on property owners who choose our service:
Five Ways to Facilitate a Smooth Transition as the New Property Manager
Properties We Manage in Pasadena
About Pasadena, CA
Pasadena combines world class events, science and technology, arts and culture, history and architecture with great neighborhoods and opportunities for all. The Tournament of Roses annual parade of flower covered floats has been held in Pasadena since January 1, 1890. It was patterned after a European festival of roses and was meant to show off Pasadena's natural beauty and sunny climate while most of the nation lay buried beneath snow.
Property Management in Pasadena CA