When looking for a firm to help you with property management Burbank, look no further than Los Angeles Property Management Group. With over 20 years experience in the industry, we are the name to trust. We will minimize your stress and maximize your profits. We will free you from worry and give you peace of mind. And, we will give you more free time and the money to enjoy it. What more could you ask from the leader in property management Burbank in California?
From advertising and presentation, to bookkeeping and repairs, the experts at Los Angeles Property Management Group will handle it all.
Consider how complicated the property management Burbank industry is and you'll know that our service is priceless. There are many complex laws and regulations that must be adhered to, and we have the expertise to make sure you are in compliance. Skilled screening of potential tenants is crucial, and the key to success. Since you only pay for our services when your property is occupied we are highly motivated to keep your property rented. We are serious about property management Burbank.
Property Management Burbank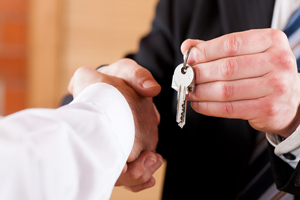 Whether you live in the Burbank area or hundreds of miles away, we will be your representative and protect your investment.
We handle all tenant relations and communication. Our team maintains a great working relationship with our local vendors; all who are reputable and of course screened thoroughly. All repairs or remodeling, large or small, will be coordinated by our team every step of the way. Our staff pays all bills associated with your property including but not limited to; utilities, insurance, taxes and mortgage. 
You will be pleasantly surprised at how complete our Burbank property management service is and how affordable it will be. Contact us anytime for a free consultation and estimate.
Our Team is proud to be on the cutting edge of technology that enhances our ability to promote your property.
The internet has changed the Burbank property management industry tremendously and we are taking advantage of every aspect of this technology to increase your profits. Using social media forums like Facebook, Craigslist and Twitter adds another dimension to our advertising program for your property. Traditional tools are used in addition to exclusive brokerage services, too. And, our virtual tours are awesome!
As an owner you will be able to log on securely to a dedicated owners site and gain up to the minute information on your property. This is part of our promise to always keep you informed and be available 24/7 to insure your peace of mind.  Call now and talk with us about our services in Burbank; (323)255-9400.
Property Management Burbank