We're known as the premier property management company in the greater Los Angeles area and the San Fernando Valley.
Los Angeles Property Management Group has served the needs of real estate investors and rental unit owners for over 25 years. We have a simple philosophy – deliver the most profit to our clients while providing a superior level of customer service in the process.
As a company client, you can be assured that our property management in Culver City will treat your rental property as we would our own homes.
As Los Angeles Property Management Group begins its third decade in the real estate industry, we continue to serve at an unparalleled level of quality.
Culver City
Property Management Services
We look forward to serving as your team for property management in Culver City. We offer the most extensive line of property management services in the California real estate industry today.
As your property management specialists, we provide the following services to our clients:
accurate, user-friendly, monthly financial reporting; deliverable via e-mail notifications, standard ground mail, or both if you prefer
evaluations and recommendations where additional income opportunities are concerned
expertly managed advertising and marketing campaigns that are designed to attract higher quality tenants
full-service maintenance and remodeling that will save you money when work is needed at your existing property
rental surveys that monitor the rates charged by other rental properties in your area, so that you stay more competitive
rigorous screening of all Los Angeles Property Management Group employees and vendors
Key Qualities of a Great Property Management Company
Many rental property investors and owners in the area seem to have the misconception that all Culver City property management companies are alike. Nothing could be further from the truth. At Los Angeles Property Management Group, our quality and efficiency set us apart from the competition.
Five qualities you should always consider when hiring a property management company to handle the daily operations of your rental units:
Ethical and honest business practices – Los Angeles Property Management Group knows that you have entrusted us to keep your best interests in mind, especially when it comes to rent collecting and security deposits. We are committed to performing our job and upholding our fiduciary duties, with the highest level of honesty and integrity.
Excellent communication skills – Property management in Sherman Oaks keeps you informed about everything that involves your property; so that you know what is going on at any given time. Whether it's a maintenance partner, the property owner, or a tenant; we ensure that everyone is on the same page.
Exceptional follow-through – We are always true to our word. When we tell you so; we will correct a particular situation or handle a specific issue. Whether we have anything to report or not; you may be assured that we will maintain open communication regarding the task at hand.
Relationships with maintenance partners – No matter what type of rental property you own, there is something that will eventually break down and need to be repaired or replaced. Rest assured that we have long-term relationships established with maintenance partners, so that any issue is resolved quickly and professionally.
Rules and regulations expertise – While you may or may not be aware of it, there are numerous local, state, and federal housing regulations that you must be compliant with. This is in regard with the property management in Sherman Oaks industry sector. Owners who do not adhere to these regulations run a higher risk of being dragged into future legal actions and lawsuits. As your property management partner, Los Angeles Property Management Group will ensure that you follow the letter of the law and avoid any problems.
Culver City property managers that provide you, the investor, with peace of mind.
We also can provide a number of additional services including annual insurance reviews, energy conservation retrofitting, preventative maintenance programs, referral programs that promote high tenant retention and lower turnover rates, and utility auditing; just to name a few.
As your partner, we never rest on our accomplishments or achievements. 
You can rest assured that we are continually striving to improve our client services, as well as the level of tenant service that we provide for you. We will always provide you with feedback on a regular basis regarding your property. This is done in order to provide you with the peace of mind that comes from knowing you hired the best company for the job.
If you're considering hiring a professional team to handle your rental management needs, we encourage you to contact Los Angeles Property Management Group today. Speak with one of our company specialists. We look forward to serving your needs in the near future.
We currently manage properties in Culver City on Sepulveda Boulevard and Jefferson Boulevard, among others in the 90230 area. We've long championed Culver City as a gem of the West Side, and we're proud to serve property owners in the area.
To learn more about our singular style of property management, read our CEO David Crown's articles in Forbes. Start with this one, about how an HCIDLA program can allow you can recoup up to 50% of the cost of improvements to your rent-controlled property from tenants.
Properties We Manage in Culver City
We offer video walkthrough tours to help rent your home faster. Potential tenants can view your rental property from the comfort of home.
This helps us get more eyes on your property faster which leads with a larger pool of applicants.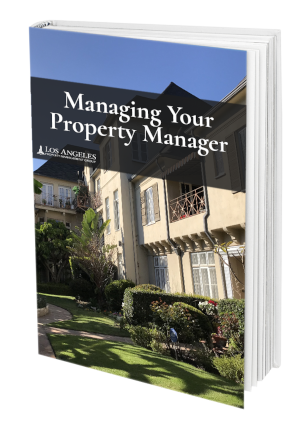 How can you really know when you're getting great management?
Excellent property management delivers the highest profits and superior care for your property.  Learn what questions you should ask.
About Culver City:
Culver City, soaked in movie making history, features a buzzing dining and nightlife scene, which includes globally inspired eateries, gastropubs and cozy cocktail bars. Occupying the MGM lot, which dates back to 1924, Sony Pictures Studios offers behind-the-scenes tours of its legendary sound stages.
Other cultural highlights include spare but sophisticated art galleries, playhouses and the storied Culver Hotel. Learn more at culvercity.org.
Property Management in Culver City