If you're considering hiring professionals for any Hawthorne property management, trust Los Angeles Property Management Group to protect your valuable asset.
Hawthorne Property Management
With more than twenty-five years of property management experience in the area, we are leaders in the industry.
You may have managed your property alone in the past and realized how difficult and complicated the business can get. Trust our team to relieve you of the headaches and give you back your peace of mind. You'll have more time for the people and things you love, and the comfort of knowing that every aspect of your investment is protected. From your first contact with our team, you'll experience first-class service. We've exceeded the expectations of countless clients. Let us do the same for you in Hawthorne.
Experienced Hawthorne Property Management
Whether your Hawthorne property management needs are for residential, commercial, or retail spaces, we've got the knowledge and resources for the job. Our team of industry experts handles all facets of the management process.
From preparation for a new resident to clean up after a move out, we are professional and courteous. We conduct all communications with tenants, vendors, and owners associations. Then we keep you updated promptly on all action pertaining to your property. Our work embodies the concept of "full service" for your property. We'll maximize your profit and minimize your stress.
Hawthorne Property Management
We insure that all action we take on your behalf follows all local and state regulations. With continual updates on current and pending legislation you will never have to worry about compliance issues. We are highly motivated and dedicated to making our Hawthorne property management relationship pleasant and profitable, for both of us.
We manage properties in Hawthorne on Grevillea Avenue and Freeman Avenue, among others in the 90251 and 90250 area codes. We're proud to serve the property owners of Hawthorne, and would love to bring your property under our care.
Properties We Manage In Hawthorne and Surrounding Areas
If your property is vacant, you pay no fees for our services.
Vacancies benefit neither us nor our clients, so we screen tenants meticulously and find ones that stay long-term. Our screening process includes employment verification, credit checks, criminal background checks, prior landlords, and personal recommendations. We won't give anyone the keys to your investment until they've been thoroughly vetted and approved. This is our promise to you when coordinating your sites.
Unless you are a CPA, or retired IRS agent, the forms and reports required by the state and federal government can be frightening, riddled with deadlines and technical jargon. Let Los Angeles Property Management Group shoulder this burden and ensure that all of these tasks get completely effectively and on time. You will receive monthly financial reports and we'll pay all bills associated with your property. Never worry about a mortgage payment, insurance premium, or utility bill ever again.
Let us impress you with our virtual tours, secure owners portal and high tech advertising techniques. Call 888-696-1773 now. We're ready to increase your profits and ease your mind.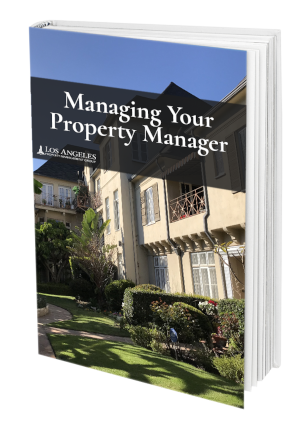 How can you really know when you're getting great management?
Excellent property management delivers the highest profits and superior care for your property.  Learn what questions you should ask.
About Hawthorne, CA
Incorporated in 1922, the City of Hawthorne currently has a population of nearly 87,000 within a six square mile area. Ideally located near the Los Angeles International Airport, connected by rail to the Port of Los Angeles and downtown Los Angeles, and surrounded by the San Diego (I-405), Harbor (I-110), and Glenn M. Anderson (I-105) Freeways, the City of Hawthorne could easily be termed the "Hub of the South Bay." By virtue of its location, Hawthorne affords easy, quick access to all that Southern California offers; culture, sports, entertainment, mountains, and beaches. Temperatures in the area are always among the most pleasant in the Los Angeles basin.
Hawthorne Property Management