Los Angeles Property Management Group has provided unparalleled management service to Los Angeles and the San Fernando Valley for over 30 years, and our clients aren't the only ones who've taken notice.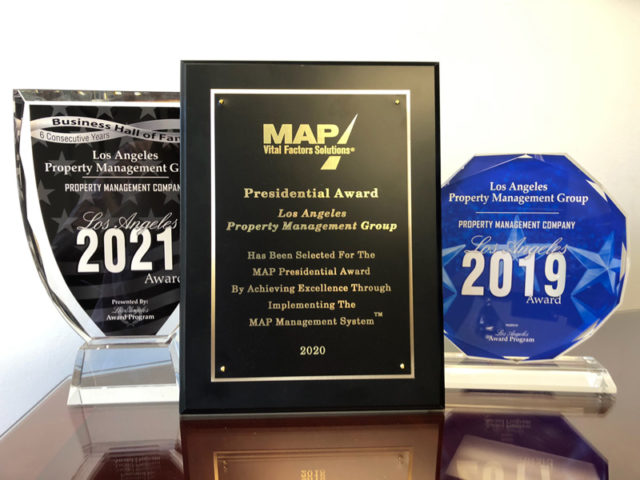 Here are some of the awards and recognitions we've received in recent years: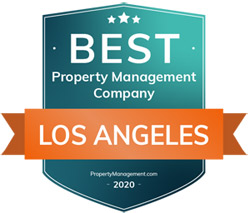 Los Angeles Business Hall of Fame (Nine Consecutive Years)
2013, 2014, 2015, 2016, 2017, 2018, 2019, 2020, 2021
MAP Vital Factors Solutions Presidential Award – 2018
One of PropertyManagement.com's Best Property Management Companies of 2019 and 2020
One of Expertise.com's Top Property Managers Service Los Angeles
Recognized by Polyglass U.S.A. as a Registered Contractor
Official Members of: the Forbes Real Estate Council, the Apartment Owner's Association of Los Angeles, the Apartment Association of Greater Los Angeles, and the AIR Commercial Real Estate Association.
MAP President's Award
Here at LAPMG, we know that no matter what heights we reach, there's always room to improve.
We strive always to continue learning. One of our proudest recent moments was receiving the MAP President's Award, a recognition from our consulting company that we had achieved significant growth over the course of the year by implementing their strategies.