Property Management in Studio City, CA
When you need to enlist the services of an agency to help you with Studio City Property Management, trust Los Angeles Property Management Group to protect your valuable asset. We're located in the heart of Studio City, at 12750 Ventura Blvd, Studio City, CA, 91604, and we manage properties on Barham Boulevard and Sunshine Terrace, among many others.
With more than twenty years of property management experience in the area, we are leaders in the industry.
You may have managed your Studio City property alone in the past and realized how difficult and complicated the business can get. Trust our team to relieve you of the headaches and give you back your peace of mind. You'll have more time for the people and things you love, and the comfort of knowing that every aspect of your investment is protected.
From your first contact with our team, you'll experience first-class service. We've exceeded the expectations of countless clients. Let us do the same for you in Studio City.
Properties We Manage in Studio City
Studio City Property Management
We insure that all action we take on your behalf follows all local and state regulations. With continual updates on current and pending legislation you will never have to worry about compliance issues. We are highly motivated and dedicated to making our property management relationship pleasant and profitable, for both of us.
If your property is vacant, you pay no fees for our services.
Vacancies benefit neither us nor our clients, so we screen tenants meticulously and find ones that stay long-term. Our screening process includes employment verification, credit checks, criminal background checks, prior landlords, and personal recommendations. We won't give anyone the keys to your investment until they've been thoroughly vetted and approved. This is our promise to you when coordinating your sites.
Unless you are a CPA, or retired IRS agent, the forms and reports required by the state and federal government can be frightening, riddled with deadlines and technical jargon. Let Los Angeles Property Management Group shoulder this burden and ensure that all of these tasks get completely effectively and on time. You will receive monthly financial reports and we'll pay all bills associated with your property. Never worry about a mortgage payment, insurance premium, or utility bill ever again.
Let us impress you with our virtual tours, secure owners portal and high tech advertising techniques. Call 888-696-1773 now. We're ready to increase your profits and ease your mind.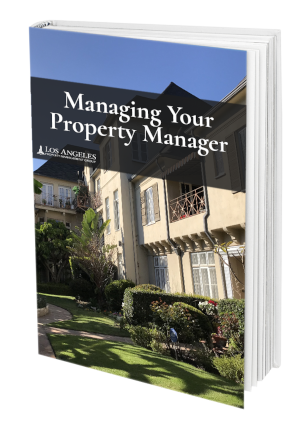 How can you really know when you're getting great management?
Excellent property management delivers the highest profits and superior care for your property.  Learn what questions you should ask.
About Studio City CA
Studio City, just over the hill from the Hollywood bustle, is a quaint neighborhood with tree-lined residential streets and trendy dining. Lively Ventura Boulevard offers several classic sushi houses, plus small-plates spots and stylish gastropubs.
Locals hit Wilacre Park for woodsy hiking trails with panoramic Valley views. The CBS Studio Center dates back to silent film era and gives the neighborhood its name. - Wiki
Studio City Property Management