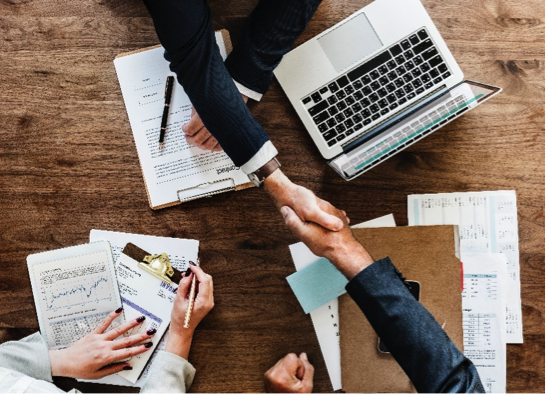 In Property management in Burbank, Tenants and Renters play a key role. The reason why you put up that property for rent is to get a tenant. In as much as there are good tenants, there are also bad tenants. Bad tenants can be a major source of concern of property owners. A typical bad tenant can ruin in just a few moments what has taken years and practically lots of money to build. In addition to that, the process of removing a tenant from your property can sometimes be costly and downright time-consuming. So, it goes without saying that it is imperative to just avoid them completely. No property owner wants one, so in this article, we'll tell you how to avoid bad tenants in your properties.
In recent times bad tenants are now reoccurring factors in most residential properties due to the negligence of property owners trying to manage their own properties or hiring inexperienced property managers because of their low price. The best way to deal with a compounding issue like a bad tenant is to simply avoid them. The filtering process allows you to find someone who potentially will not cause damages, abide by your property rules and more importantly pays rent on time.
This is What you have to do:
Do a proper background check
Ensure your entire tenant screening process gives you the avenue to thoroughly check everything you can check in a potential tenant. Things you want to check out for include past Rental history, verify income and employment. You should also include felony convictions checks, credit cards, and an eviction search.
Also look at the references from current employers and landlords as well as past landlords and employers. With this, you would be able to get a useful background into the kind of person your potential tenant is.
It is proper to Carry out a proper research in other to find the right tenant to occupy your property. Adequately screening potential tenants is the first step to eliminating bad tenants. This is a crucial step in hiring out your property but sadly, most property owners and property managers fail in these key criteria. Don't give you property just to the first person that comes along with an offer, trust me, it doesn't really work like that. You have to do a thorough homework on them. Take your time over choosing your prospective tenants, this is important because it ensures you are making the right decision for both your property and you.
For a property owner, carrying out these checks yourself can be cumbersome. There are too many things you might overlook as insignificant but are really important. This takes us to our next point of action.
Hire a good property manager.
Landlords of residential or commercial property always look for a cheap means of saving up a few bucks. Rather than hire a seasoned property manager, they would want to get it done themselves. Ever heard of the saying, "penny wise, pound foolish", it applies to this scenario. In looking for a way to save up on not hiring a professional property manager, they tend to spend more in covering damages caused by bad tenants and potential costs in evicting them.
With that said, a good property manager may just be the recipe for scaring of bad tenants from your property. With their wealth of experience, Property managers can easily use their expertise to determine who is the best candidate for you. Although it doesn't come with 100% authenticity, it sure produces a good result. Experience plays a key role in this regard. With years of experience, a seasoned property manager or property management company can help you fish out the red flags in a potential tenant. With experience in handling several rental properties, professional property managers can carry out a thorough background check and leave no stone unturned. With a reputable property management company or property managers, such as the ones at lapmg.com you can sleep with both eyes closed because they will do the dirty work for you effectively.
As regards property management, there is no laid-out way to ensure that you hire the best tenants for your property. However, by implementing these helpful guidelines, you are in line to get good renters for your property. These useful guidelines reduce the possibility of you hiring the wrong person off your property and saves you up on a bag load of regrets. Also, it is important to take note of the fact that, in selecting tenants, the decision should be entirely based on the evidence and facts uncovered and not necessarily on how amazing the deal is. If It sounds too good to be true it probably is. Check out at lapmg.com for the best property managers in the market.