The Pros and Cons of Short-Term Rentals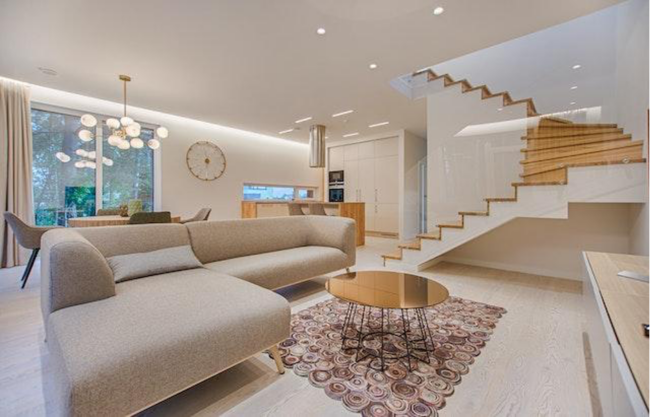 In the ever-changing landscape of travel and accommodation, short-term rentals have emerged as a popular and convenient choice for many. These fully furnished properties are rented out for shorter periods, often less than a year, and sometimes even just a few days or weeks. With the advent of platforms like Airbnb and VRBO, the short-term rental market has seen a significant surge over the past decade, transforming the way we travel and live. However, this rise in popularity has also attracted the attention of scammers, leading to an uptick in common rental scams such as fake listings, advance fee fraud, and phishing attempts. As the industry grows, staying vigilant and informed is crucial to ensure a safe and enjoyable rental experience.
As more people turn to these unconventional lodgings for their accommodation needs, it becomes crucial to understand what this trend entails. This article aims to delve into short-term rentals, providing a balanced view of their pros and cons. Whether you're a first-time traveler considering this option or a seasoned renter looking for more insights, this post will help you decide about your next stay. Let's explore the fascinating world of short-term rentals together!
Understanding Short-Term Rentals
As the name suggests, short-term rentals are residential properties rented for shorter periods, usually from a few days to several months. Unlike traditional lease agreements that often require a minimum of a year, short-term rentals offer flexibility and variety, catering to a wide range of needs. They come in all shapes and sizes, from cozy studio apartments in bustling cities to spacious vacation homes in serene countryside and everything in between. Moreover, these rentals often let you personalize your temporary space with DIY decor. Transforming your rental with your touch can make your stay more comfortable, giving you a sense of home, even when you're away.
The Pros
Short-term rentals come with many advantages that cater to the diverse needs of today's travelers. Here are some of the pros of short-term rentals.
Flexibility and Convenience
One of the most significant advantages of short-term rentals is their flexibility and convenience. These rentals cater to various needs, whether planning a short getaway, a lengthy vacation or needing temporary housing during a move. Their lease lengths are typically flexible, ranging from a few days to several months. Moreover, the vast array of available locations allows you to choose from urban centers, suburban neighborhoods, or remote countryside retreats based on your preference.
Home-like Comforts
Short-term rentals also provide the comforts of home that can make your stay more enjoyable. Unlike many hotels, these rentals often have separate living spaces, fully equipped kitchens, and sometimes even laundry facilities. That means you can maintain your daily routines and lifestyle even when you're away from home, adding a layer of comfort and convenience to your stay. On this note, Prime Line Van Lines CA advises that if you're transitioning between homes and using a short-term rental, consider utilizing storage solutions for your larger possessions. That will help you avoid cluttering your temporary space and ensure you have access to your belongings when you're ready to move into a more permanent residence.
Cost-Effective
Another significant benefit of short-term rentals is cost-effectiveness. Short-term rentals are often more affordable than hotels when planning a stay for a couple of weeks or more. They usually offer a lower per-night rate for longer stays and often come with fully-equipped kitchens that allow you to save money by cooking your meals rather than eating out all the time.
Unique Experiences
Short-term rentals offer unique experiences that traditional accommodations often cannot match. Staying in a local's home or a distinct property like a treehouse, a beachfront villa, or a city loft allows you to experience the destination from a different perspective. It offers a sense of place and culture that can greatly enhance your travel experience, making your stay memorable and unique. For instance, if you're renting in a bustling city like LA, consider the added advantage of renting a storage unit nearby. Therefore, look for a quality unit nearby that can provide extra space for your belongings, especially useful if your unique rental doesn't have ample storage.
The Cons
Despite their many advantages, short-term rentals have some downsides that travelers should be aware of. Find out some of the cons of renting for a short term.
Inconsistency
While short-term rentals offer a wide range of choices, this variety can also lead to inconsistency. The quality and experience of your stay can vary greatly from one rental to another. Unlike hotels that adhere to brand standards, each short-term rental property is unique and managed by different owners with different service standards, cleanliness, and maintenance standards. Therefore, you may encounter situations where the property doesn't match the online description or pictures.
Lack of Services
Another drawback of short-term rentals is the potential lack of services that you might typically enjoy at a hotel. Daily housekeeping, room service, concierge assistance, and on-site amenities like gyms and spas are usually absent in short-term rental setups. If you're someone who values these services and amenities, the absence of them could impact your stay.
Potential Legal Issues
Navigating the legal landscape of short-term rentals can also be a challenge. In some cities, short-term rentals face strict regulations or are even prohibited. There's always a risk of booking a property that may not be legally allowed to operate, which could lead to last-minute cancellations and leave you scrambling for alternative accommodations.
Security Concerns
Lastly, short-term rentals can also present certain security concerns. Unlike hotels with staff on-site 24/7 and electronic keycards for room access, short-term rentals often lack similar security measures. While most rental platforms have safety protocols, it's crucial to thoroughly review the property's safety features and check reviews for any red flags before booking. Additionally, whether you're a guest or a host, avoiding common rental furnishing mistakes is important. These can range from overcrowding the space with unnecessary items to neglecting important elements like lighting and storage.
Conclusion
Short-term rentals offer several benefits, such as flexibility, cost-effectiveness, and unique experiences, making them an attractive option for many. However, potential downsides include inconsistency in quality, legal hurdles, and security concerns. To make the right decision, weigh these pros and cons against your needs and preferences. Consider these points when choosing your next accommodation, and ensure it aligns with your comfort, convenience, and overall expectations. Remember, the ideal choice is the one that best suits your individual needs and circumstances.