Rental Furnishing Mistakes You Should Avoid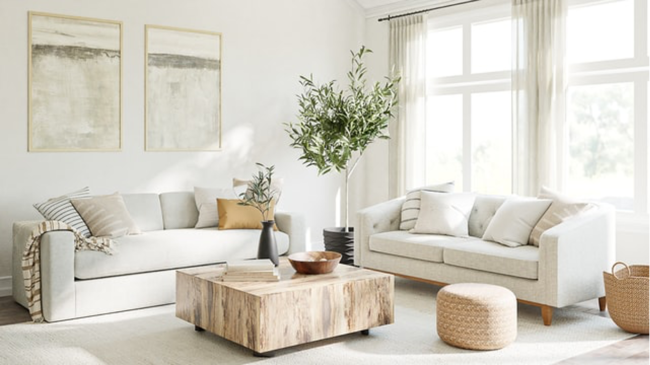 Buying real estate and renting it out is an excellent long-term investment. However, finding the right tenants and making a profit requires some work. Tenants had fewer options in the past, so they couldn't afford to be picky. But nowadays, things have changed. With so many beautiful homes on the market, you can't expect to find quality tenants if you don't stage your rental to make it feel homey. So, here are some rental furnishing mistakes you should avoid if you want to find the right tenants.
Not having a target tenant in mind
One of the common mistakes that even experienced landlords make is not having a target tenant in mind. So, before you start furnishing your rental, do some market research or consult with a realtor. Things like the size and location of the property determine the type of tenants it will attract. And this is very important because it will help you furnish the rental accordingly. For example, there's a big difference between furnishing for a family with kids and furnishing for a young person living alone.
Buying cheap is one of the rental furnishing mistakes you should avoid
Buying real estate is never cheap, but if you want to make a profit in the long term, you also have to invest in quality furnishings. Landlords often make the mistake of buying cheap, but this can cost them even more in the future.
The problem with cheap furnishings is that they are not durable. Therefore, they will need to be replaced frequently. Plus, low quality also means a lower rent. So, if you want to attract the right tenants and make some money, don't be cheap.
Spending more than you can afford
You should indeed avoid cheap furnishings, but you shouldn't overspend either. Assess your finances before you start buying things. Determine how much you can afford to spend and stick to that budget. You don't have to purchase high-end furnishings; just make sure the materials are durable and look good. And even if you afford to invest more, don't go overboard. After all, most furnishings will require replacing after a few years.
Using too many colors
One of the rental furnishing mistakes you should avoid is using too many colors. You need to be aware that your interior design style might not match your tenants'. Therefore, you should stick with just a few neutral shades to attract more tenants. Use various tones of gray and beige when furnishing your rental and avoid bright colors. This way, you will allow tenants to personalize the rental in their style.
Overcrowding the rental
While staging the rental to make it feel homey is good, be careful not to overcrowd it. After all, your tenants will likely have some furnishings of their own that require space. Plus, adding a lot of furniture and accessories can make your rental appear smaller.
So, stick with the basics. And in case your tenants need additional room for their furnishings, the advisors from verifiedmovers.com recommend renting some storage. This way, all those items will stay safe until your tenants move out and you need to restage the rental.
Not providing enough storage space
Yes, overcrowding a rental is wrong, but be careful not to go from one extreme to another. You should still provide your tenants with enough storage space for all their stuff. To achieve the right balance between the two, think practically. Opt for pieces of furniture with lots of cabinets and drawers. It's also recommended to go vertically by adding wall shelves or various cabinets. This will leave the floor area clear and provide storage space.
Forgetting some of the basics
One of the rental furnishing mistakes you should avoid is forgetting about some basic items. You can get so focused on staging the rental that you forget the essentials. Here are some examples:
The kitchen needs to be equipped with an oven and hob, a fridge, and complete kitchen furniture. You can also provide your tenants with some essential kitchen appliances if you want.
The bedroom must include a bed, nightstands, and a large wardrobe. You should also invest in a good quality mattress. Otherwise, your tenants might ask you to replace it.
The living room should include an extendable sofa for guests. You should also add a coffee table and a TV unit and a bookcase.
Not protecting the furnishings
After investing a lot of money into the furnishings, you must find ways to keep them safe. One option is to get home content insurance. While this is not mandatory by law, it's highly recommended for furnished rentals.
The second option is to tenant-proof your rental. Of course, accidents are unavoidable, and some items will break, but you can take some preventive measures. For example, you can use carpets and felt pads to protect the floors and door stoppers to protect the walls and furniture. It's also advisable to anchor the furniture to the wall where possible.
Not asking for help
Furnishing your LA rental is not an easy task, and you shouldn't do it on your own. On the one hand, if you don't have an eye for interior design, you should consult with a specialist. On the other hand, you will need assistance moving and transporting the furnishings. So, you should seek help from a local team of movers. Hiring movers in LA will make the entire process less stressful and time-consuming.
Final thoughts
While renting a property can be very profitable for a landlord, it does require some investment. With so many options, you need to find ways to attract the right tenants. And an excellent way to do that is by staging your rental so that it feels homey. But even this can be tricky, so be aware of these rental furnishing mistakes you should avoid. It will enable you to find quality tenants and make a higher profit.