Common Rental Scams and How to Avoid Them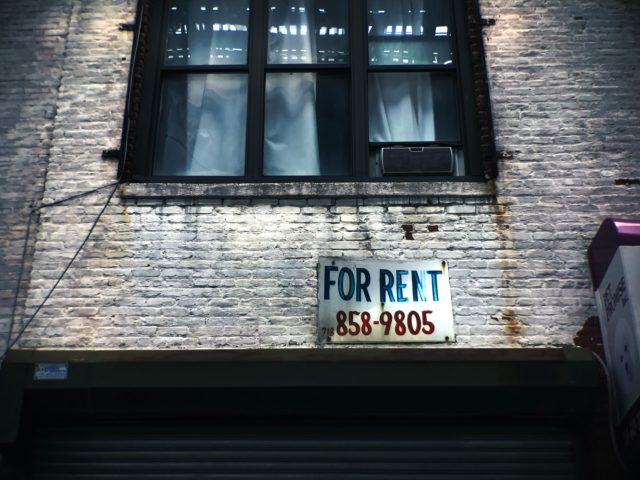 If you're renting an apartment, it's hard enough to find a good one without worrying about the common rental scams and bogus adverts. However, this is a common occurrence. Even the shrewdest of us can fall victim to rental scams.
Scammers are taking more advantage of potential renters because of the rise of online rental property searches, appointments, and applications. It's becoming increasingly difficult to tell the difference between a valid and a fake rental ad as technology progresses. This makes it even more difficult for tenants to spot the difference. It's far easier to be sure you're doing business with the appropriate people and not accidentally transferring money or sensitive information to a scammer if prospective renters and property owners educate themselves on the common rental scams.
1. Copied listings scream common rental scams
Have you ever seen an ad on a rental site that seems almost unreal, almost too good to be true? Writing an excellent rental listing for a landlord is vital, so if you feel like something is fishy, it probably is. A scammer is most likely lurking in the shadows of the advertisement.
In many cases, scam artists replicate the details of an existing apartment listing and post their phony listing for the property. They might even make thousands of dollars in price reductions to make this ideal apartment appear to the bargain-hunting buyer. The fraudster will claim that the apartment is in high demand and that you must pay a deposit right away to reserve it before someone else claims it. There is a chance that they will not allow you to take a virtual tour of the apartment unless you have paid for it first.
To avoid this fraud, the best thing to do is to take a virtual tour of the flat and refuse to pay any money until you have done so. The landlord may claim to be out of town, temporarily relocated abroad, or coping with a family issue as an excuse for not being able to show the unit. You should always avoid landlords who want you to pay money before meeting them or at least seeing their unit first, even if they sound plausible.
2. One of the most common rental scams is asking for money to show you a flat
Even in a highly competitive market, no online listing is so sought-after that a landlord will demand money before you view it in person. Because they appear entirely legitimate on the surface, it can be challenging to detect them. As long as you keep in mind that there should never be a fee just to view an apartment or house, walk away from any listing that demands cash beforehand.
Our experts at Hansen's Moving and Storage CA have advised that another warning indicator is using a money transfer in these rental scams. Unlike a check or credit card payment, it is impossible to cancel a wire transfer.
3. Great places are being rented out at a low price
Everyone loves a good deal. But something must be wrong with a home if it's offered significantly less than its market worth. Remember that a rental must be profitable, so if the listing seems ridiculous, it's probably a scam. This is one of the most common rental scams which entices renters to scammers' properties. Then they'll try to get the renters to put down a deposit and the first month's rent to secure the home.
4. An MIA landlord is a common rental scam
This is one of the more common rental scams. The landlord claims to be out of the country, sick, or otherwise unavailable. Nevertheless, they demand the first rent payment and security deposit. They won't show up for a showing. A genuine landlord or property manager would arrange for someone to meet you and show you around the flat, regardless of where they live. This is especially dangerous if you're moving long-distance. Hiring movers to get there with ease, plane tickets you might have purchased in advance, and other plans might fall through because of this scam. Don't work with inconsistent landlords.
5. No tenant screening is a red flag
Renting from a reputable landlord who does things the "correct" way is important to you as a renter. Professional landlords almost usually follow a predetermined screening process. Most likely, to guarantee that they select renters capable of paying their rent and maintaining their property. This is also important for communication between the landlord and the new tenant, especially if they refuse to do it. The absence of a rental application and credit check from a landlord should be taken as a warning sign. Whether it's a fraud or a lack of experience, the landlord doesn't give a second thought to finding a nice tenant. Regardless of which scenario you find yourself in, you should be on the lookout for red flags.
6. The landlord insists you don't bring a lawyer in
While a lawyer isn't strictly necessary to review your lease, landlords who insist on one not being involved are often untrustworthy. The landlord might rush you into signing the lease so they can take your money and run. The landlord may try to convince you to sign an incomplete or unjust lease if they genuinely own the property. Don't fall for this, and insist that your lawyer be present or cease working with the landlord immediately.
Final words
Renters shouldn't worry about falling prey to these common rental scams while seeking a new place to live. Tenants can protect themselves and their money by knowing what to look for in a landlord. We hope our guide has helped you learn the approach to ensure that you're protected against rental scams. Good luck hunting for your new home!