How to Plan and Budget for Your Property Expenses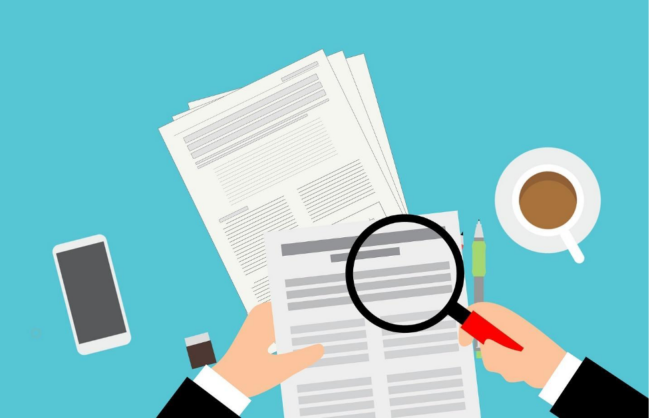 If you want your home ownership to be enjoyable, you must manage your finances properly. So, let's go over how to plan and budget for your property expenses!
Understanding your property expenses
Understanding your property expenses is crucial for maintaining financial stability as a homeowner. It involves categorizing various costs, such as regular property maintenance, to distinguish fixed, variable, and occasional expenditures. So, you need to truly and fully know everything about the money you are spending on your property. And in essence, comprehending your property expenses empowers you to make informed financial decisions and achieve peace of mind!
Gathering information
Meticulous research is your best ally when gathering information about your property expenses. Documenting past expenses helps establish patterns and anticipate future costs. Furthermore, your research will reveal useful but optional expenses, such as pointing out the benefits of storage for landlords and the advantages of having extra space. So, this might impact how much money you want to set aside for additional expenses. Additionally, you can make well-informed financial decisions by delving into market trends and potential upcoming costs, and having a clear understanding of both essential and non-essential expenses aids in crafting a comprehensive budget! Finally, the insights gained from your research ensure you're prepared for any unexpected financial burdens that may arise, contributing to your overall financial stability.
Creating a realistic budget
Crafting a realistic budget is pivotal in planning and budgeting for your property expenses. So, begin by outlining your financial goals and property priorities. Allocate funds for maintenance, repairs, and improvements, ensuring you have a safety net for unexpected expenses. Of course, it's also important to strike a balance between necessary expenses and discretionary spending. And leave some money for decorating your property so you can make it feel like home, too! This holistic approach to budgeting empowers you to manage your property expenses effectively while achieving financial stability and enhancing your property's value!
An emergency fund for your property
Establishing an emergency fund for your property is a prudent move that helps plan and budget for your property expenses. After all, unexpected repairs and urgent maintenance can arise at any time, creating unplanned costs. So, having a reserve fund ensures you're prepared for these unforeseen situations. To do this, calculate the ideal amount to set aside for emergency expenses, generally around 3-6 months' worth of basic expenses. This fund acts as a safety net, preventing you from tapping into your regular budget or going into debt when emergencies occur! So, by dedicating a portion of your budget to this fund, you'll mitigate the financial impact of unexpected property-related issues. This step underscores your commitment to responsible property ownership, providing peace of mind and the ability to swiftly handle unforeseen challenges without jeopardizing your financial stability!
Prioritizing maintenance and repairs
Prioritizing maintenance and repairs for your property is a wise investment in its longevity and value. This is because regular upkeep and preventive measures can help avoid costly emergency fixes later on. So, plan for recurring maintenance costs, such as HVAC servicing or roof inspections. Moreover, factor in unexpected repairs by having a portion of your budget allocated to them. And, of course, the experience of PortaBox Storage Seattle indicates that people often underestimate how much storage space they need. So, leave some space in your budget for extra storage space, too! This proactive approach ensures your property remains in good condition, minimizing the likelihood of major issues.
Vendor research and cost estimation
Conducting thorough vendor research and accurate cost estimation is paramount when managing your property expenses. Seeking quotes from multiple contractors and service providers ensures competitive pricing! And negotiating costs and evaluating vendor reputations empower you to make informed decisions. So, by comparing services and prices, you can balance quality and affordability. Moreover, partnering with reliable vendors saves costs and ensures smooth property maintenance. And utilizing accurate cost estimates from reputable sources helps in precise budgeting, enabling you to allocate funds effectively. This diligent approach enhances your ability to manage property expenses, leading to better financial planning and the sustained value of your investment.
Accounting for utilities and services
Accounting for utilities and services is integral to your ability to plan and budget for your proper expenses. So, always set aside money for recurring monthly costs like water, electricity, and internet well in advance. Moreover, exploring efficiency measures can reduce utility expenses. Additionally, consider potential fluctuations in service costs for better forecasting! Accurate accounting for these essential expenses ensures stability and control over your property's financial health.
Insurance coverage and property taxes
Understanding insurance coverage and property taxes is crucial for maintaining your property's financial well-being. So, choose appropriate insurance options to safeguard against potential risks and unforeseen events. Moreover, property taxes are an essential consideration in your budget planning. If you are unsure you can properly do this, it's always better to opt for professional management for your property. This is because you might not be aware of any tax deductions or incentives applicable to your property type! And missing out on them would actually be a blow to your long-term finances. So, properly accounting for insurance and property tax costs ensures financial stability and property protection.
Long-term renovation and upgrades
Long-term renovations and upgrades are vital for enhancing your property's value and functionality. So, assess the necessity of major improvements over time. Then, plan for upgrades that align with market trends and future property value! Such modifications can potentially increase your property's appeal to potential buyers or tenants. Furthermore, allocate funds strategically for these projects, balancing immediate needs with long-term benefits. After all, long-term planning helps you avoid rushed decisions and overspending. So, by carefully evaluating renovation options, you maximize your property's potential while staying within budget constraints.
Dealing with rental property expenses
Effectively managing rental property expenses requires careful consideration of various factors. For example, you need to budget for potential vacant periods and marketing costs. Then, you need to account for tenant-caused damages and necessary repairs, which may vary in urgency and cost. Having a clear plan for handling these expenses is crucial, ensuring minimal disruption and maintaining a positive tenant relationship. Moreover, regular communication with tenants about potential costs and responsibilities can help prevent misunderstandings. Over time, proactive expense management can lead to higher tenant satisfaction and longer-term lease agreements! So, by anticipating and addressing rental property expenses, you create a stable and financially sustainable investment that benefits both you and your tenants.
Reviewing and adjusting your budget
Regularly reviewing and adjusting your budget is key to effective property expense management. So, track your expenses against the budgeted amounts to identify discrepancies. This helps you stay on top of your financial situation and make informed decisions! Life circumstances can change, after all, impacting your financial priorities and capabilities. And you must adjust your budget accordingly to accommodate these changes. Whether it's unexpected repairs or shifts in market trends, flexibility in your budget ensures adaptability! So, by consistently assessing your financial plan, you can proactively address potential issues and seize opportunities.
Tackling your budget and expenses
With these tips on how to plan and budget for your property expenses, you now have a solid grasp of the task. So, it's all up to you to take proper control of your finances and never drop the ball on your proper management!