Creating a Home Away from Home: How to Make a Rental Property Feel Like Home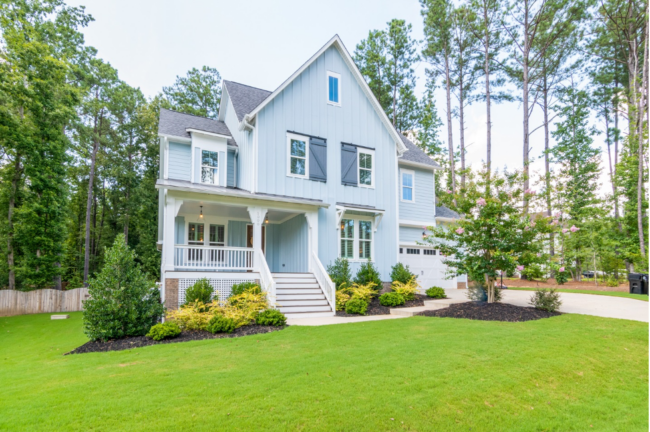 Introduction
When moving into a property it can be both exciting and challenging to make it feel like your own. While you might not have the freedom to do renovations or permanent changes, there are plenty of ways to personalize your space and create a cozy and welcoming atmosphere. In this blog post, we will explore tips for turning your property into a place that truly feels like home, where you can find comfort, warmth, and a sense of belonging.
Add Your Personal Touch
One of the ways to make a rental property feel like home is by incorporating touches that reflect your unique style and personality. Display cherished photos, artwork, or sentimental decorations on the walls or shelves. These familiar items will instantly bring a sense of belonging and make the space truly yours.
Embrace Soft Furnishings
Soft furnishings, like throw pillows, blankets, and area rugs have the ability to transform any space. Choose colors and patterns that resonate with you, and strategically layer them throughout the living areas and bedrooms. These cozy additions not only add comfort but also contribute to a warm and inviting atmosphere.
Introduce Indoor Plants
Let's talk about incorporating plants into your property. Indoor plants not only enhance the aesthetics of the space but also contribute to improved air quality and a calming environment. Choose plants that are easy to care for, so they can stay vibrant and lovely throughout your stay.
Enhance Lighting
Another way to enhance the ambiance of a space is by adjusting the lighting. In a rental property, you may not be able to change the fixtures, but you can adjust the lighting by using lamps and string lights strategically. According to this Tampa property management company, soft, warm lighting can create a cozy and welcoming atmosphere, making your rental feel more like a home.
Utilize Removable Wallpaper and Decals
If painting the walls is not an option consider using wallpaper or decals as an alternative. These offer a way to add color or patterns to your space without causing any damage. There are designs allowing you to find something that matches your taste and style perfectly… When it is time to move out they can be easily removed without leaving any traces
Invest in Quality Bedding
Lastly, don't forget about investing in quality bedding, for your bedroom. Your bedroom should be a sanctuary of comfort and relaxation, so make sure to get pillows, soft sheets, and a cozy duvet that will help you unwind after a day.
Having an inviting bed on your property can truly transform it into a place that feels like home, where you can relax and rejuvenate after a long day.
Create a Functional and Organized Space
An organized and clutter-free environment can greatly contribute to a sense of comfort and homeliness. Invest in storage solutions like shelves, cabinets, and baskets to keep your belongings neat and easily accessible. An organized space promotes a feeling of tranquility turning your rental into more than just temporary accommodation.
Establish a Homey Scent
Don't underestimate the power of scent when it comes to making a space feel like home. Consider using candles, essential oil diffusers, or potpourri to fill your rental with familiar aromas. Opt for scents that evoke emotions and happy memories, creating an atmosphere that's warm and welcoming.
Create a Cozy Reading Nook
If you love to read or unwind with a cup of tea, consider setting up a cozy reading nook. A comfortable chair or floor cushions, a small bookshelf, and a soft throw will make for the perfect retreat where you can escape into your favorite books and find solace in the familiar embrace of a book-filled corner.
Conclusion
Even if you're living in a rented place, there's no reason why it can't have that cozy and homely feel. By incorporating personal touches, embracing soft furnishings, and introducing elements of nature and organization, you can transform your rental into a space that exudes comfort, warmth, and a sense of belonging. Remember, it's the details that truly make a difference, so let your creativity shine and infuse your personality into every nook and cranny of your temporary home. With these tips in mind, you'll soon discover that your rented property becomes a place you eagerly anticipate returning to each day, creating memories that will transform it into your own "home sweet home."
If you haven't hired a property manager already, click here to learn more about our services and how an experienced property manager can share some of your burdens.