The Importance of Regular Maintenance for Your Rental Property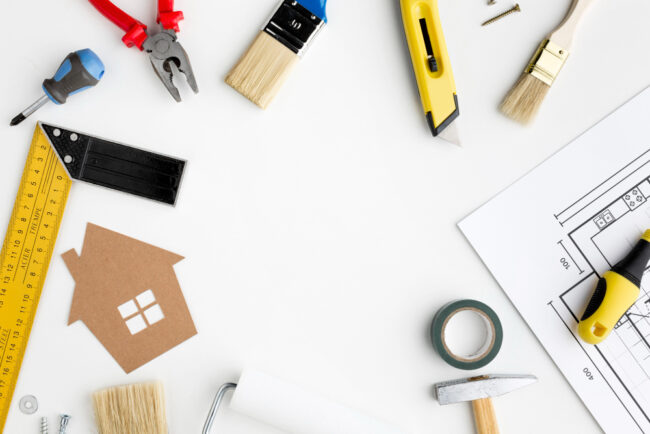 Running a rental asset is similar to operating a well-oiled machine; it demands consistent attention and care. If you're a landlord, regular maintenance for your rental property should be a primary concern. This action not only safeguards your investment but also heightens the living experience of your tenants.
Why Regular Maintenance for Your Rental Property is Crucial 
Every landlord should understand the role of regular upkeep in preserving the value of their assets. Like a finely tuned machine, a consistently cared-for rental maintains its worth in the market. Potential buyers and renters are attracted to well-managed spaces, making routine attention a key strategy for enhancing marketability.
Moreover, regular attention is a fundamental factor in drawing and retaining tenants. After all, who wouldn't want to live in a well-cared home? Content tenants tend to stay longer, reducing the burdensome turnover rates. Picture this – adding beautiful art to your apartment boosts its aesthetic appeal, but without regular care, the sheen wears off quickly.
Preventive checks are a safety net against major complications that could lead to costly repairs. Tackling minor issues saves you from future headaches and keeps your asset in prime condition. Moreover, every landlord has legal obligations concerning regular maintenance of your rental property. Meeting these obligations ensures tenant safety, making regular care a legal, moral, and financial requirement.
The Connection Between Moving and Property Maintenance
Moving into a new home can be an exciting and daunting experience for tenants. However, this transition phase is equally important for landlords. It's an opportune moment to assess the state of the rental before a new tenant moves in. It allows you to perform any necessary maintenance tasks that might have been overlooked during a tenant's stay. Furthermore, you set a high standard of care by ensuring that your rental is in top-notch condition when a tenant moves in. As our friends at U. Santini Moving and Storage NYC say, this increases the chances of attracting and retaining high-quality tenants and fosters a sense of responsibility in them, leading to better care of your property in the long run.
Key Elements of Regular Rental Upkeep
Seasonal care is crucial in preserving your asset. That involves handling tasks tied to changing weather conditions, such as cleaning gutters in the fall or servicing the HVAC system before summer. Regular seasonal tasks prevent weather-related damage and enhance your space's durability.
Routine check-ups, for instance, inspecting smoke detectors and pest control, are vital in maintaining your space's condition. These tasks can be compared to the 'check-up' visits you pay to the doctor; they ensure the healthy state of your rental.
Preventive actions move a step further by proactively addressing potential problems. That might involve sealing cracks to prevent water damage or trimming overhanging branches to avoid roof damage. Much like allowing pets in your rental can make it more appealing to potential tenants, preventive care increases your asset's allure by demonstrating attention to detail and concern.
However, not all care tasks can be scheduled. Emergency repairs are a reality every landlord must prepare for. Setting aside a plan and funds for unexpected issues such as burst pipes or broken appliances is critical. It minimizes disruption to your tenants' lives and safeguards your asset against further damage.
Implementing a Schedule for Asset Check-ups
Organizing care tasks proactively ensure nothing gets overlooked. Like a road map, a comprehensive plan guides you in safeguarding your rental's value. Here's how to do it: Firstly, identify tasks for each season and those that require weekly, monthly, or yearly attention. Secondly, set reminders for each task to keep on track. Finally, remain flexible and adjust your schedule depending on your rental's needs.
As you adapt to this routine, you'll realize the importance of technology in managing your rental. Modern software and apps can automate reminders, store crucial documents, and even facilitate communication with tenants regarding care issues. Embracing technology can make your role as a landlord more manageable and efficient.
The Benefits of Storage for Landlords
For landlords, one factor that often goes unnoticed is the benefit of having adequate storage in a rental. Extra storage can be a blessing, not only for tenants who enjoy the additional space but also for landlords. From storing maintenance tools to spare appliances and seasonal decorations, a designated storage area provides an organized space that smoother property management. Moreover, it keeps your rental uncluttered and presentable for potential renters. The advantages don't end here, as extra storage can give you peace of mind. It is invaluable to know you have room to safely store necessary items and have them readily available when needed. By prioritizing storage in your rental, you can enhance its appeal, simplify property management, and ultimately increase your rental's value.
Tips for Budgeting for Rental Upkeep
Allocating funds for care tasks is just as essential as the tasks themselves. It cushions you from financial surprises and assists in better planning. Start by considering the age and condition of your rental, the cost of regular tasks, and potential emergency issues. Also, remember that this budget should not be stagnant; regular reviews and updates should be a part of your financial management routine.
Moving to a new residence often leads to discovering hidden issues that may have been overlooked. Therefore, a new tenant moving in presents a great opportunity to conduct a thorough inspection and address any necessary tasks. This proactive approach can increase your rental's value, making it a win-win situation for you and the tenant.
Communication: A Key Aspect of Property Management
Open communication lines between landlords and tenants can greatly ease the process of property maintenance. By fostering a relationship based on transparency and responsiveness, you can ensure tenants feel comfortable reporting any issues promptly. This early reporting allows you to address minor problems before they escalate into major, costly repairs. Not only does this benefit your asset's condition, but it also demonstrates your commitment to providing a quality living environment, further enhancing tenant satisfaction and retention.
Conclusion
In conclusion, the significance of regular maintenance for your rental property cannot be overstated. It protects your investment, keeps your tenants content, and fulfills legal obligations. More importantly, it's an ongoing process that demands careful planning, budgeting, and execution. With a solid care plan, your rental can remain valuable for many years.