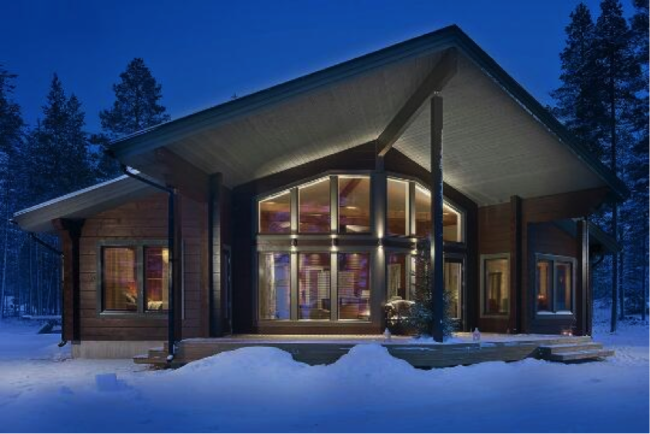 TIPS FOR LANDLORDS, OWNERS OF RESIDENTIAL OR COMMERCIAL PROPERTY
Property management basically entails the undertakings, order and labor force required to manage the life cycle of all acquired property. This too entails the acquisition, control, liability, conservation, utilization and configuration. The fact that it is a very demanding task cannot be overlooked either; thereby one has to possess certain various skills in order to balance whatever present responsibilities there might be.
On the brighter side, being a property manager in Burbank does come with its recompense if you accede to the right managerial skills, which in no doubt are akined to a managerial role in any business field. Based on studies from renowned professionals, the tips below are the most imperative for exquisite property management. It will in no doubt scale you higher than all other managers and do a lot more in ensuring your success.
COME UP WITH A FINANCIAL PLAN
It isn't a matter of debate- whether you're building or buying a home, the steps to being a successful investor are constant. The 'why' and 'how' the investment will meet your needs in the long run will determine the measures and compromises you'll take to make it all a success. The 'why' provides an avenue within which the best steps can be derived from.
There are 3 key factors to consider:
The site
Luxury level
The size
a)The site
Utilize the professional vacation rental companies within the area to accurately foretell home revenue. Without that, you'll need to dig all the info you need from the web or what have you.
In conjunction to that, your location choice should target the right demography. Most people under the age of 35 do not have home-ownership as their immediate goal in their scope. As a manager you have to utilize this opportunity, but keeping in mind their tastes and preferences.
Consider the geographical safety too.
b)Luxury level
Luxury is measured in terms of the amenities contained by the units within the complex.
These luxury housings hold their value far much longer than other housing classifications. It is a sure way to preserve your wealth compared to investments in the rest of the housings. In this sector we focus on the financial goals of the investor. Try to find out the micro-scale details regarding the property rather than laying focus on the macro market landscape. The worst you can do is get lost in the macro issues
KNOW YOUR PROPERTIES WELL
Have general knowledge with regards to every specific property you manage. You don't want to find yourself in an awkward position by not being able to answer any of the questions posed by your potential renters.
Besides that, knowing each system that comprises the building makes you aware of their service interval and lifespan. With this in mind you are able to curb any failures that would've resulted in future. It also gives your renters an insight that you have well familiar with the premises which saves you lots of time.
QUARTELY INSPECTIONS
Scarcely will you fail to find some sort of repair, a shortcoming or a regular maintainance item at some point in time that needs attention.
There's a favorite saying that goes, 'if you are ever too busy to inspect a property at least once quarterly, then you are too busy to be a property manager'.
It is imperative that even though you are a manager, do some follow-up to be certain everything is okay.
SENSIBLE PRICING
Common mistakes people do is set their prices too high. In order to have a high occupancy rates, ensure you do a research to see what others are charging. This actually where the trick in achieving a financial break through over the year stands in.
MAINTAIN A GOOD RELATIONSHIP WITH YOUR HOUSEKEEPING TEAM
This will be an added bonus for you as it ensures the management system runs smoothly.
E XERCISE GOOD MARKETING TECHNIQUES
Property management is not really being a salesperson, but you have to spike the interest of prospective tenants by selling the owners on your capacity.
The owners need to have maximum confidence in you renting out their property to a quality client or tenant.
DO FOLLOW UP ON YOUR REPAIRS
As a property manager, you will certainly retain your occupants for longer periods of time and even increase your rent with no particular issues arising.
In line with that, you can make renovations that'll make it fair to increase the rent.
ADVOCATE FOR TIMELY PAYMENTS
Urge your tenants to pay their wages on time, and in case of rent roll, a notice should be issued early enough.
Under timely payments, the issue of family and friends also falls here-it is not advisable to rent out to them. You don't want mix family and friends with your investment property business, however amazing it may seem at the start. They may of course fail to pay for a month or two, and that's enough to put you in an awkward predicament. Just make them aware that your decision wasn't as a result of any personal whims.
Probably, property management is complicated and involved than the above mentioned points. However following them is enough to make you achieve more besides being ahead of other mangers.
http://lapmg.com/