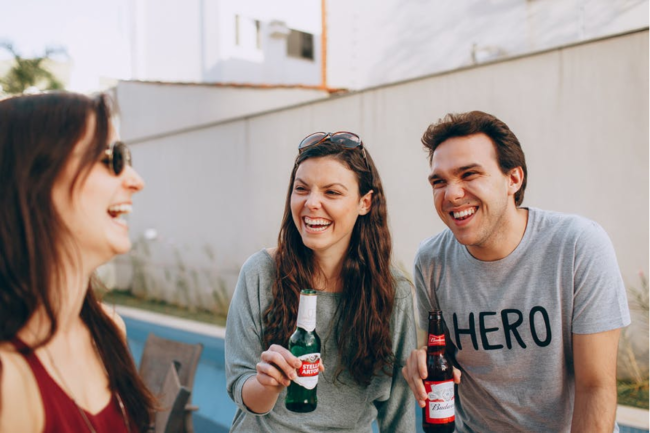 Property management has always been centered around the idea that landlords and residents need to build personal relationships. Similarly, establishing trust among tenants is your key to success. Of course, given the current situation, more and more landlord-tenant interactions are being conducted virtually. In this article, I'll get into the details of how to strengthen and maintain relationships with your tenants virtually.
If this seems like something you'll be interested in, here are a few tips you can try out for yourself:
Offer Virtual Tours
Leasing demand for one-bedroom and studio apartments has skyrocketed in major markets, though some tenants are hesitant to commit to in-person tours. This is why you should try to prioritize virtual tours, especially among Gen Z'ers and Millennials. Additionally, some of your tenants may be coming in from out-of-state and virtual tours could increase your prospects.
That said, there are 2 main kinds of virtual tours:
Pre-recorded 360 degree videos
On-demand, live walk-throughs
Make Virtual Tours Effective
It isn't all that simple though. To make your virtual tours effective you need to prioritize everything that makes them effective. For instance:
Paint a picture with words to appeal to the viewers' senses.
Make sure you advertise your virtual tours on your website or social media accounts to attract more prospects.
Try to express your thoughtfulness and enthusiasm in each virtual setting because people have a very short attention span when it comes to virtual meetings.
Respond to Prospects In a Timely Manner
As your prospects reach out to you about listings, it is very crucial that you respond to their messages before your competitors. If you take your time, prospects will just lose interest and may even spread negative reviews about your rental property business out of frustration.
Of course, you can always shortlist which prospects to respond to by running a quick background check on Google. You could also learn a lot about them by looking up their social media accounts and LinkedIn profiles.
After shortlisting candidates, make sure that you respond to them personally via email or phone. Ask them constructive questions about your rental unit because their answers could help build your competitive advantage. Also, try to establish a timeline for when they plan to move or plan on signing a lease.
Keep Tenants Engaged
If you prefer in-person interactions, don't worry about missing out on a lead. Instead, try to form memorable relationships. This helps to build trust among potential tenants, and here's what you can do:
Try to make conversation all throughout the virtual tour and show them how you are genuinely interested.
Always lead by asking them what they are looking for and what they think is most important
Alternatively, when shortlisted tenants have moved in, there will still be plenty of ways to maintain a healthy virtual relationship. Nowadays, many property managers or landlords choose to host online performances, cooking demonstrations, game nights, scavenger hunts, and so many other activities every month.
When tenants participate in these activities, make sure you share their pictures on your website and social media to help build a brand and attract more prospective tenants in the future.
Final Words
If you're technophobic and need help managing tenant relationships while you tend to your busy schedule, consider hiring a property manager.
Experienced property managers can put the right technologies and social media strategies to work and stay on top of customer interactions to strengthen relationships. Of course, you can always pop-in from wherever you may be to add a personable touch to your efforts of building a competitive rental property business.