A Guide For Landlords: When Tenants Want to End Their Lease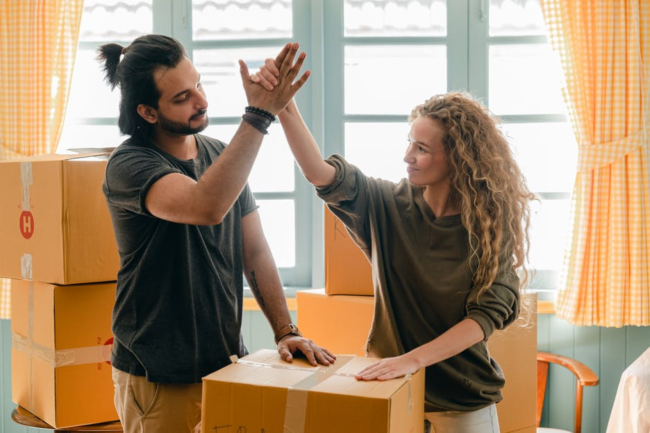 So your tenants wish to end their lease early.
What now?
You see, your tenants are bound by law to pay rent through to the day they're moving-out. However, as much as you are protected by a lease, some laws also protect tenants when they want to move out.
This is why you, the property owner, should know exactly how you can handle such situations. When the time comes, you'll be able to communicate fairly and clearly, without breaching legal protocols and, ultimately, matching your bottom line.
Why Tenants May Want to Break Their Lease Early
1.   Military Deployment
If a tenant has been summoned while on active duty, they are allowed by Servicemembers Civil Relief Act to break the lease. This will especially be the case if their orders are to travel 50 miles away from their home. Of course, they will be required to give you a minimum 30-day notice, which can be counted from the day the next rent is due.
2.   Domestic Violence
In some states like Washington and Nevada, unlawful harassment, stalking, sexual assault and domestic violence survivors are legally allowed to end a lease and move, if that's what they prefer. Even if they send you a late notice, it would still be ill-advised to force them to stay where they feel unsafe.
3.   Loss of Job
While state laws don't limit your obligations as a property owner if your tenant lost their job, this is perhaps the best time to practice compassion. You see, not only does it make sense to stop badgering them about late rent but letting them break their lease will also save you from the expensive, arduous and time consuming process of pursuing eviction or hiring a debt collector. There are a few things you can do to ensure that your rent is always paid on time but in this case it's better to not bother them.
If your tenant has lost a job, make sure that your solution to the problem is suitable for both parties.
4.   Illness/Divorce
Quite like the loss of a job, serious illnesses or divorce can severely hinder a man from their finances, let alone their healthy state of mind. Again, you may not be legally obligated to allow your tenants to break their lease, however, their problems may be bigger than yours. For this reason, it is advisable to practice empathy and allow them to vacate as per their preferences.
5.   Inhabitability
As a property owner, you are obligated by HOA laws to provide your tenants with a safe and habitable environment to live in. This includes freedom from health hazards, pests, non-leaking walls and roofs, operations showers, toilets and sinks, and working plumbing, electrical, heating and gas systems.
With that being said, if your property is not livable and you have been unresponsive to the prevailing issues, your tenants are legally allowed to end their lease and move out without paying for loss of rent or damages.
6.   Intrusiveness
Even though this is your property we are talking about, you cannot legally enter it whenever you like. If you have renters in your property, you should give them at least a 24 hours notice before entering, unless of course, you're dealing with an emergency.
If you break your tenants' right to privacy, they have the legal right to end their lease. However, if they wish to do so, they should issue a formal written letter to you to complain about the 'breach in privacy'. Without a written warning to the property owner, tenants may not break the lease, which is your chance to swoop-in and mitigate damages.
Final Words
So what's it going to be?
In contrast, if you're looking for more detailed answers to more complex tenant scenarios, we'd highly recommend working with a property manager. These experienced professionals may even consider offering tenants the choice of buying-out the property because they are liable to pay rent until you, the property owner, doesn't find a replacement tenant.
An easier way to take care of all of this would be to let Los Angeles PM manage your rental for you. Get in touch with us today if you have any questions or want to maximize your rental property!