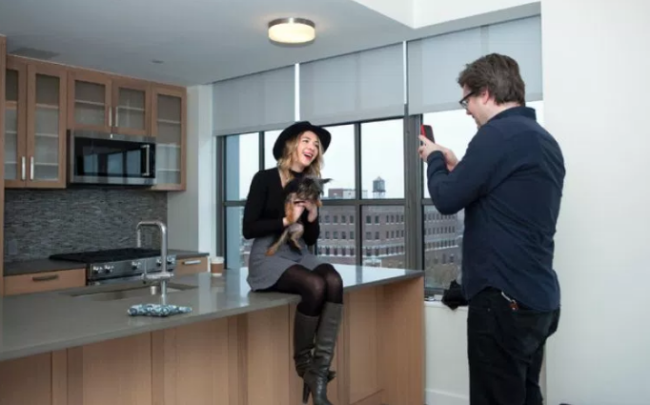 The toughest part of being a commercial property manager in Hawthorne or anywhere in Los Angeles area is coming up with new strategies to attract new tenants. Let's face it, you are not the only person searching for new tenants, other commercial property managers in Hawthorne are also searching for new tenants and may be leveraging the same medium you are using.
If you are not careful, you will discover that you are actually spending a lot of money trying to attract new tenants. In this article, we will give you give inexpensive ways to attract new tenants.
Leverage Social Media
For a couple of years now, social media has remained the most efficient, cheapest, and quickest way to reach a large number of new and potential tenants. Finding new tenants on social media is easy. Unfortunately, most property managers in Hawthorne are going about it the wrong way. You can't just come and spam your social media friends to death. You will need to create a relationship by sharing tips about housing and properties in your area.
You have to make it clear on your social media pages such as Facebook, Instagram, and LinkedIn page that you are a professional who can help those in a specific area find properties of their choice. Don't be too general, you should be specific about the area you cover if you want to attract new tenants from social media.
Leverage Online Listing Sites
Don't neglect the impact of free online listing sites. Most property managers in Hawthorne make this mistake. Your tenants are most likely to start their search for properties in your area on the internet, make sure you place your listing on free online listing sites such as Zillow, Craigslist, and Trulia.
Your listing must be high-quality, eye-catching, and informative if you want to stand out. Put an effort into making your listing the best since thousands of other property managers are likely going to be posting on the same site. Your goal should be to make your listing the best. If there are certain unique advantages to your property, make sure you name them.
Leverage Your Tenants
Your current tenants can act as a pool of referrals for attracting new tenants. If you have a great relationship with your current tenants, they won't have any problem referring their friends and acquaintances to you. Most property managers in Hawthorne offer their existing tenants incentive such as a discount or a $50 restaurant gift card when they want to attract new tenant to their property using tenants as referrals.
If your tenants are satisfied with your service, you can ask them to write a favorable review or testimonial for your rental property management company on review sites.
Leverage Promotional Items
A great way to put your service in front of so many people for cheap is by leveraging gift items. You can print your brand logo and adverts on flyers, umbrellas, pens, and other gift items and give them out as gifts.
You can as well share flyers about your business; this will ensure that you constantly keep your business in front of potential tenants.
Position Yourself as an Authority
A great inexpensive way to attract new tenants is by positioning yourself as an authority in your immediate community. When people see your property management company as an authority, they won't have any problem doing business with you.
You can start by writing some blog posts about new trends in your area. Organize free workshops or seminars on topics that renters will find helpful and work with other organizations to host small events on your property. This will make people aware of your property and will help you attract new tenants to fill all your vacant units.
The methods mentioned above can help you if you are a property management company in Hawthorne that wants to attract new tenants. You don't really have to try all of them. You can just pick the ones that you found easy and try them out first.