Embrace Native Plants in Your Landscaping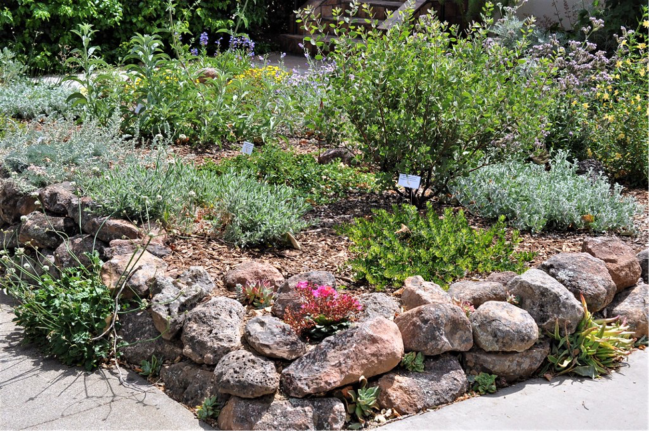 Native plants in your California landscape do more than just perk up the curb appeal of your home. Los Angeles and its surrounding areas have a unique and varied topography, and protecting the soil with natural greenery is a positive and important focus for the Golden State.
What is "Native?"
Native plants are defined as greenery that has evolved in a particular ecosystem or natural habitat. Native plants are indigenous to the region — not introduced by people. While government agencies, conservation groups, and agricultural societies may have different interpretations and criteria, one thing is for sure — plants and seeds are native to North America if they have NOT been introduced by immigrants, brought in by travelers, or imported in any other way.
Why Go Native?
Nature is at its finest when we help it along. Native plants and trees protect the environment while prompting bees, birds, and butterflies to do their pollinating thing. Shrubs, trees, and grasses produce food for bunnies, squirrels, chipmunks, and other hungry critters. Strong trees in your California landscape are nesting homes to birds and beneficial insects.
Native plants trap and absorb chemically charged water from synthetic fertilizers, weed killers, and pesticides. These products seep into the ground and then travel to nearby streams and watersheds. Native plants also help to prevent soil erosion.
Indigenous plants expand their roots deeper into the soil and grow more thickly around trunks and stems. Thicker, stronger trees and shrubs with solid root systems help them to withstand high winds.
Water conservation is important in all of California, especially with our area's propensity for drought. No matter which of the best five grass types is growing on your lawn, the sod must be watered at least once a week, especially if it's not raining. Plant a few native trees, shrubs, vines, and ground covers around to absorb what little rainwater there is. Greenery also provides a bit of shade.
Native Greenery Saves Spending Paper Greenery
California living can be expensive, but your home's landscaping doesn't have to add much to the bill pile. Whether you're placing large planters around your property or creating fire-resistant landscaping, you'll save money on fertilizers, herbicides, and pesticides when you use native plants. Native trees and shrubs usually cost less to maintain because they don't need a greenhouse or specially formulated bug or weed solutions.
Natives for Your Cali Landscape
Here are a few options to consider for your Southern California property.
Blue elderberry is a deciduous perennial shrub with creamy yellow blooms that give way to purplish berries in autumn. Blue jays, crows, thrashers, and other hungry birds enjoy these fruits.
Also called a bee plant, the California figwort produces maroon-red flowers from February to May. The seeds attract orioles, hummingbirds, bees, and waxwings.
Bush sunflowers are perennial shrubs with yellow daisy-like blooms on long stalks. Bright sunshine and well-draining soil encourage these native flowers to spread. Warblers, nuthatches, thrashes, and mockingbirds will enjoy sunflowers' seed heads.
California monkey flowers are orange or yellow perennials that prefer full sunlight. They get their name for blooms that supposedly look like grinning monkeys.
Salvia blooms in shades of red, pink, white, blue, and purple. Tolerant of hot, dry weather, these hardy perennials, annuals, and biennials produce long spiky, fragrant flowers that attract bees, butterflies, and birds.
Succulents
California's succulent plants are hard to miss, and they'll look right at home in your LA. landscape. Agaves, cacti, aloe, and other succulents thrive in gardens, flower beds, and xeriscapes. You can place this native desert flora wherever you want. Here are a few to consider.
Aloe vera has fronds used for medicinal purposes — it's a great analgesic for sun and other mild burns. Aloes are very prolific, they'll easily produce offshoots for replanting.
Agaves are strong and drought-tolerant. They'll add some color to the mix.
California is home to over 30 different species of cacti. Choose from prickly pear, barbary fig, fishhook, cholla, and many others in various shapes and sizes. Some types of cacti have colorful flowers to brighten up the sea of green.
Indigenous plants and flowers on your California property will save you time and money, and you'll be doing your part toward protecting the environment. Encourage biodiversity, shield groundwater, and provide critters their livelihood. Natives are a win-win for you and Mother Earth.
Teri Silver is a journalist and outdoor enthusiast. She and her husband live on 5 acres with a vast lawn, three gardens, a farm, a pond, many trees, and a lot of yard work! The best parts of the year are summer and fall when home-grown veggies are on the dinner table.