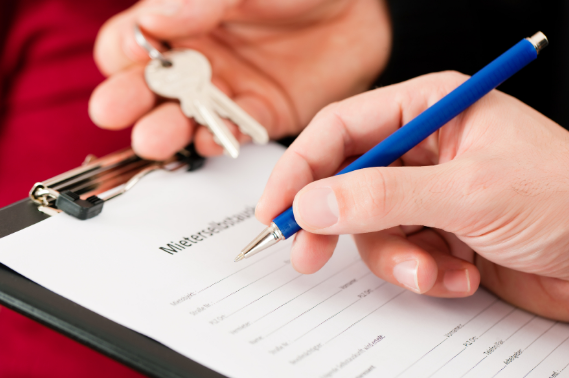 Being a landlord or a property manager means that you will constantly have lots of paperwork to do. You can make this process a lot easier on you by keeping important documents on safe place and where they can be easily accessible.  Living in Los Angeles, one must keep every single document regarding their property.
Fortunately, with cloud storage, it is now possible to store your important documents online and access them from any location any time you want. You can store your important document on Dropbox or Google Drive. When your documents are stored on cloud, you can always get to them as far as you have an internet connection. Note that it is risky to store all your documents only on paper versions. Your paper documents can be destroyed by house fires or might be stolen by burglars.
To help you with your paperwork, we have made lists of documents that you need to keep safe:
Application
As a landlord or property manager, you need to ensure that anyone who lives in your property fill out a rental application form. Make sure you keep this application in safe place. You also need to keep the result of your background check as well as that of credit check with this application. If the tenant has a reference or co-signer, keep all these documents together.
Move-In Checklist
A move-in checklist is simply a document that shows the condition of a property before a tenant moves in. You will need to use this list at the end of the tenancy of the renter to know how much have changed since the tenant moved in.
Without move-in checklist, it will be difficult to know what has changed and even if anything has been damaged, it will be your word against that of your tenant.
Lease Agreement
Always make sure there is a signed lease agreement between you and your tenant. It doesn't matter if the tenant is your friend or not, make sure you get him to sign your lease agreement and then keep it in a safe place. Ideally, you can scan and save it in cloud and then keep a paper version as well.
Your lease must include lease term as well as rules governing your property. It is very important that you have this document in case of any problem in the future.
Emergency Contact
Anything can happen to your tenant, it is very important that you get your tenants to provide you with a list of two emergency contacts. You need this contact so you know who to contact if something bad happen to your tenant.
Mortgage and Improvements
As a property manager or a landlord, you need to have all mortgage information for your properties in a safe place. If any improvement is made to the property, make sure you keep this information as well.
Utilities
Make sure you keep a list of utilities for your property. In a situation where you are the person paying the utilities, make sure you have the name and phone number of each utility company in your files. However, if your tenant is the one to pay the utilities, make sure you keep a list of these utilities and give it to your tenant before they move in.
Move-Out Checklist
This is almost the same thing as Move-in checklist. As a property manager or landlord, you will need to go over this checklist before a tenant moves out and give him a chance to repair anything he damaged. You can as well perform a walk-through after they moved out. This is to know the portion of their security deposit that you will need to withhold.