The Benefits of Hiring a Property Manager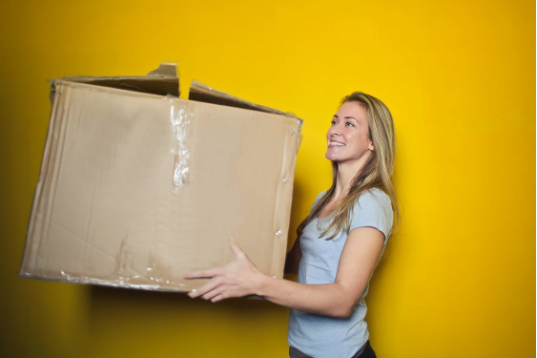 If you own a property, you probably want to maximize your earnings and increase the property value. However, laymen can have trouble managing their properties due to the amount of time and effort it can take. You must look out for hundreds of items as a property manager, which can be tough to manage if you have multiple properties or are just a beginner.
Hiring a property management firm is one of the greatest methods to achieve maximum profits and proper rent management.
Here are the benefits of hiring a property manager.
Less Legal Issues
The help of an expert property manager has many advantages, including the ability to avoid legal complications and save money and time. Our staff is well-versed in the state and federal legislation governing the following topics:
Tenant screening and selection
Inspections by the Property Safety Unit
Evictions of tenants
Contracting and terminating leases
Rent and security deposits are collected and managed
Timely Rent Collection and Processing Evictions
Rent collection isn't as simple as some people believe. A property manager may either build up the framework for things to run automatically or keep track of people who may go late. It may seem self-evident, yet regular rent collection is essential to the building's continued operation. Rent collection on time makes a tremendous impact on everyone involved and is critical to successful property management.
Maintenance Costs are Reduced
When a home is well-maintained, tenants are generally pleased and lease for longer. Property care will also help to increase the home's value. You'll have access to a network of qualified and insured contractors and expert maintenance if you deal with us. Skilled property managers can usually screen their contractors for reasonable prices and high-quality work, and they may be able to negotiate discounts depending on the number of buildings you manage.
Increased Tenant Retention
You will experience substantially greater tenant retention for the property than others if you have a better quality of renter and competitive price. It's never easy to keep good renters in your rental, so being ready to do so regularly will be the best policy for safeguarding your investment.
Proper Rental Pricing
It's critical to price properties appropriately to be competitive and fair. This is a critical aspect of attracting and retaining prospective renters. Management organizations will have a thorough awareness of the property market, and you will be able to market vacancies appropriately.
Short Vacancies
You may prevent periods of vacancy by collaborating with a property management expert. They can assist you in handling the following obligations effectively by getting your rental home ready to rent quickly.
It might take too long to locate a renter if you set the rent too high. If you set it too low, on the other hand, you'll most certainly lose profit each month.
Proper Marketing and Advertising
If property owners want to begin producing money quickly when their home is available to rent, they need a professional to help. Advertising and interacting with candidates on your own takes time. Property managers offer their expertise in rental marketing. They understand how to craft attractive advertisements and get professional photographers to help your property look better than your competitors. They are adaptable and ready to show the home to potential renters. They are able to handle it all, from advertising to locating a wonderful renter, which allows you to earn better profits without too much work.
Choosing The Right Tenants
Tenant screening can take a lot of time and effort to avoid complications in the long run. It's awful news if you have a lousy renter. They may result in property damage, payment delays, or even legal issues.
One of the most significant benefits of employing property management is the ability to avoid all of this. When analyzing an applicant's documents, their trained eyes are more likely to see possible red flags. Property management businesses excel at locating long-term tenants that make payments on time, maintain your property, and don't create any needless issues.
These benefits of hiring a property manager shouldn't be overlooked. You can make a huge difference to your earnings if you have a professional working with you.