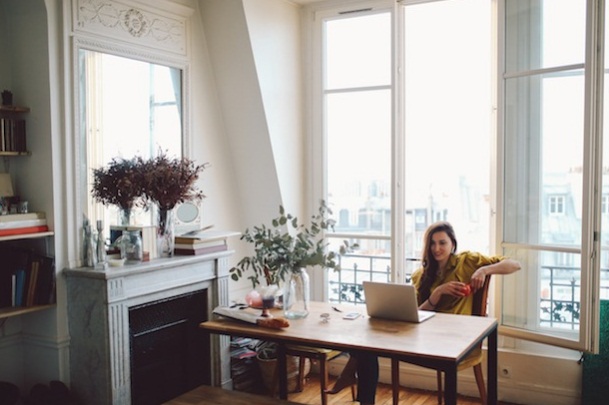 If you are just starting your property management blog, the first thing you should understand is the importance of SEO. When done well, you will enjoy getting target visitors to your blog constantly without paying for them.
Every top property management blog in Los Angeles and the surrounding areas understand the importance of applying better SEO technique in order to rank for their keyword. Of course, it is pretty tough to get ranked high when you are competing with other established blogs. However, there is absolutely no need to lose hope. If you know what you are doing and with a little patience, you will get there.
In this article, you will learn of some important SEO techniques you can use to improve the ranking of your property management blog naturally.
Top 5 SEO Techniques to Improve the Ranking of Your Property Management Website:
Identify Your Focus Keyword
If you want to rank high on Google, you need to have a focus keyword. You need to have a keyword that you are targeting. Don't be selfish and be too general, narrow your keyword down to one or two specific keywords.  For instance, if your property management business caters for "Glendale" area, it is better you focus on property management in Glendale than extending your focus to the entire United States or property management in general. This way, you can be able to compete favorably with lesser-known property management websites.
Guest Post on Established Blogs
A great way to get high ranking from Google is to guest post on other more established property management blogs. The benefit of guest posting on established property management blogs is that you will be able to get high-quality backlinks. Google trust links from these websites, the more quality backlinks you get from established websites in your niche the more you will be able to rank high for your keyword.
Make Appropriate Use of Headers, Tags, and Categories
With the new Google algorithm, it shows that Google, as well as other search engines,  love posts and contents that are well structured and organized.
Make your content readable. Write in such a way that the reader can skim through. You can do this by dividing up your contents with paragraphs and headers. Doing so will give the reader an opportunity to skim your content easily. This will also help search engine decipher the different portions of your post.
You will also need to use tags appropriately. Making use of tags lets Google know your keyword focus. Tags and categories also indicate the underlying theme of your content. It makes it easier to group related content and even to display a specific group of contents on relevant pages.
Make Use of Call-To-Action (CTA)
It is a simple psychology; humans love to be told what to do. You will be missing an opportunity if you are not making use of Call-To-Action in your posts.
Your CTA will tell your reader what is next action to take. Your CTA needs to be enticing and motivating. It should be inspiring enough to motivate your reader into picking up the phone to call you or clicking on your link to learn more about your property management business. Using a CTA will guide your website visitors toward their next steps after reading your blog. If you don't make use of CTAs, your readers might bounce back and this means losing opportunities.
Promote Your Content
Don't forget to promote your content. You may have written a great content but no one will know about it if you fail to promote your content.
After posting each article, make sure you share it on your social media sites such as Facebook, Instagram, Twitter, LinkedIn, and even Google+. Apart from making your content more visible by sharing them on your social media accounts, you will also be getting quality backlinks from these websites.
If you have an email list, let your subscribers know about your great post and give them the opportunity to read them. Promoting your post is important if you want to attract more traffic to your website.
Conclusion
If you want to have a chance to rank your property management blog high, you must understand importance SEO practices. SEO changes your every day, brainstorm on other SEO practices that can help you rank your blog high. You can learn more about how to make your property management blog better by reading through our contents here at Los Angeles Property Management Blog.