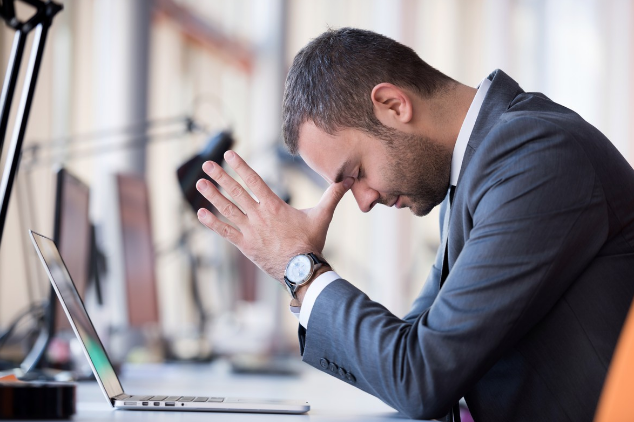 The property management industry is just as risky as every other sector in the United States and business world. There are "Do's" and "Don'ts" for property managers. Some things you do can get you in trouble with the property owner, tenants, service people, neighbors, housing authorities or even combination of these people mentioned above.
As you go about your business, you must ensure you don't step on any toes and you fulfill your responsibilities. Failure on your part to do what is expected of you can cost you customers or even get you into some serious problems. In this article, we take a look at some costly property management mistakes you must avoid.
Poor Communication
Most problems that arise between property managers and tenants or property managers and owners are mostly as a result of poor communication. As a property manager, you are serving both the owner and the tenant. Thus, it is your duty to keep an open line of communication and provide them with all the information they need as at when due.
Have a written business agreement with the owner and the tenants and use various means such as email, telephone, face-to-face, and even social media to keep them up-to-date about their property or tenancy agreement. Additionally, make it easy for the owner and tenants to reach you whenever they want to speak to you, this will help you avoid a lot of misunderstanding.
Verbal Agreement
Avoid verbal agreement at all cost. Don't have a verbal agreement with the owner of the property or the tenants. Verbal agreements are non-binding and won't stick in a court of law. Before accepting to manage any property, get your attorney to draw up the terms of business and sign the agreement with the owner in the presence of your attorney. Both you and the owner should have a copy of the agreement. Secondly, ensure that tenants sign an agreement before renting a property. This will solve you a lot of problem in the future especially when any party defaults on the agreement.
Using Generic Lease Agreement
Avoiding using any lease agreement downloaded from the internet. Even if you must use a template, ensure the agreement include the specifics of your property and the laws of your municipality. We recommend hiring an attorney to ensure that the agreement is in order.
Neglecting Safety Precautions
The safety of the tenants renting the property under your care is one of your primary responsibilities as a property management agent. You must ensure that all the safety apparatus are installed and are in good working condition – You must have a working smoke alarm as well as well-maintained staircases. Schedule periodic inspection of the safety apparatus to ensure they are still up to standard and in good working order.
Ignoring the Law
Ignoring the law will not only get your license revoked but also could land you in prison. You must never enter tenant's home without proper notice, you must screen the tenants before letting them into the property and you must follow the law regarding evictions when evicting tenants. Above all, there are other laws regarding property management that you must adhere to. Ensure that all your documents and processes are within the law. This will help you avoid any trouble with the authorities.
Failure to Report a Crime
Part of your responsibilities as a property manager is to report any crime going on in your property. One of the risks of property management business is renting a property to someone that will use it for criminal purposes. It is your responsibility to screen every tenant before signing the agreement. You must also report any crime that you are aware of on your property.
Not Inspecting Property On an Annual Basis
No matter the length of the tenancy agreement, you must make an annual visit to look at the property. You should check both inside and outside and carry out necessary maintenance.
Conclusion
Don't sell yourself short as a property management agent. No need to give ridiculous discounts on your service if you are an exceptional property manager with a good reputation. Keep your price stable, over time, property owners will recognize and appreciate your service and would be willing to pay your price to enjoy your services.