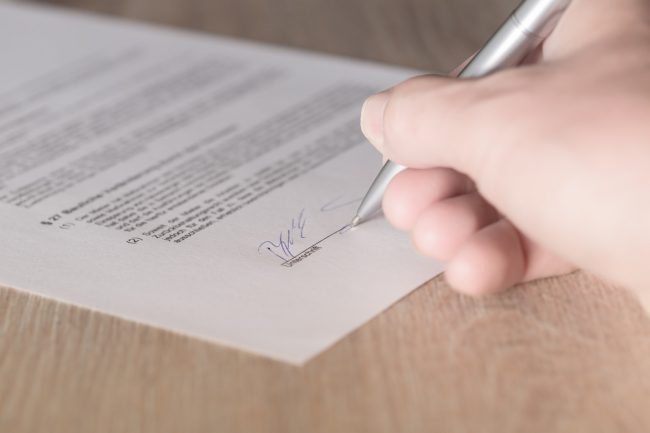 In the state of California, standard lease and rental agreements explain the rules of the rental relationship between landlords or property managers and tenants. This should be viewed as a legal and binding contract. However, it is also an essential document that contains numerous business details including the amount of rent to be paid and the length of tenancy. Irrespective of whether you are putting the home on rent or getting the property management company to do it, signing the tenant lease agreement is a necessary aspect the process.
The following is a list of 10 essential elements that every standard tenant lease or rental agreement should contain:
Tenant names – every adult tenant occupying the rental unit must be listed.
Occupancy limits – the maximum number of tenants allowed in the apartment or home.
Tenancy terms – the agreement must state whether it's a fixed-term lease or rental agreement.
Rental amount – the amount and due date of the rent must be specified along with acceptable methods of payment, charges for returned checks, and the amount of late fees if applicable.
Deposits and fees – agreement should list any deposits that are required including their limit, use, and return of them. It should state the amount of the security deposit, any fees that are non-refundable, how the deposit will be used (e.g. damage repairs), and when and how it will be refunded. Additionally, it should specify how it cannot be used such as using it to make a rent payment.
Maintenance and repairs – explains the landlord's and tenant's responsibilities for maintenance and repair issues. This should include alerting the landlord to dangerous or defective property conditions, restrictions on the alterations or repairs that a tenant can make, and tenant agreeing to keep the property clean and sanitary.
Property access or entry – the agreement must clarify that you can legally enter a property. For example, if repairs are necessary, you must list how much advance notice will be provided prior to entering the property.
Restrictions on illegal activities – a clause prohibiting drug dealing, excessive noise, and any other illegal activity must be included in the lease or rental agreement.
Pets – the agreement must be clear as to whether or not you allow pets and if you do, you should list the amount of pet deposit that will be charged per animal and any rules or restrictions regard breed and size.
Additional restrictions – the agreement must comply with all relevant housing laws, regulations, and rules including anti-discrimination laws, health and safety codes, occupancy rules, and ordinances that apply to rent control.
Other legal restrictions may also be included such as regulations that apply to parking or restrictions on the type of home business a tenant can run on the property. Keep in mind that lease or rental agreements were developed to provide peace of mind and security for both landlord and tenant alike. Most importantly, these agreements are legally enforceable.