The Pros and Cons of Co-Ownership of Rental Real Estate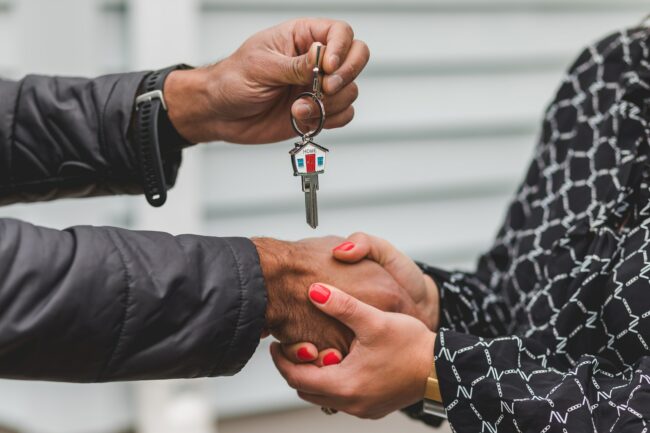 In some cases, it may make sense for two or more people to have co-ownership of rental real estate and manage a rental property jointly, and this is possible through the option of co-ownership. There are advantages to this type of ownership structure, such as splitting costs and responsibilities, but there are also drawbacks. This paper will discuss the pros and cons of investing in a rental property with a partner.
Co-Owning Rental Property Has Its Benefits
Each Party Bears Part of the Expenses
One of the main advantages of joint ownership of rental property is the opportunity to split costs. By pooling their resources, co-owners may purchase a more expensive property, which may generate a higher rate of return thanks to increased rental income. Also, co-owners can split the cost of routine upkeep and repairs, easing the financial burden of property ownership. Also, even when using successful rental property marketing, the marketing prices can still increase. So splitting the expenses will be of great help.
Responsibility Split
Sharing responsibilities is another perk of co-ownership of rental real estate. Co-owners can improve a rental property's management by dividing tasks and responsibilities according to each person's skills and interests. One co-owner might handle tenant relations and finances, while the other handles property maintenance. Better property management and a more positive experience for tenants may arise from this division of labor. Experts at Verified Movers will tell you that many co-owners use storage services while taking care of regular property maintenance. Splitting tasks is essential so that one person doesn't get overwhelmed.
Reduced Risk
In some cases, sharing ownership can reduce vulnerability. When multiple people are involved in the ownership of a rental property, the risk of incurring significant, unanticipated expenses or suffering a drop in income is spread among those involved. That could reduce the personal financial risk involved in becoming a landlord.
Tax Benefits
There may be tax benefits for joint owners of rental property. As an illustration, co-owners may split mortgage interest and property taxes to claim a larger deduction. Co-owners can use depreciation to lower their taxable income and tax liability.
Cons of Co-Ownership of Rental Real Estate
Decision-making Challenges
One of the trickiest parts of being a co-owner is figuring out how to make decisions. Tenant selection, property upkeep, and rental rates are all significant decisions that might cause friction between co-owners of a rental property. Any delay in deciding the result of these disagreements could harm the rental property's profitability.
Risk of Conflict
As a result, co-ownership may increase the possibility of disputes among the owners. Disputes between co-owners can harm the rental property's performance if they arise over property management, financial decisions, or any other issue. Disagreements are exacerbated when co-owners have conflicting expectations and goals for the property.
Responsibility for Co-owner's Actions
The liability of one co-owner for the actions of another is another potential drawback of joint ownership. All co-owners may be held responsible for the actions of one who makes a poor decision or acts unethically. If the law gets involved, the co-owners might be in hot water.
Difficulty in Resolving Disputes
There may be a lack of easy solutions to problems arising when co-owners disagree. Conflicts can cause drawn-out, expensive litigation. Another potential source of contention is if one co-owner decides to sell their share of the property. In such cases hiring a property management company can be of great help.
Factors to Consider When Choosing Co-Ownership
Choosing your co-owner is essential if you've decided that co-owning a rental property is the right route for your investment (s).
Personality and Communication
When choosing a business partner, it's essential to consider their character and ability to work together. Your ability to communicate and work with your co-owner(s) is crucial to the success of your co-ownership. Ideally, your co-owners will have personalities that mesh well with your own. Hence, if you're more of a risk taker than a cautious person, finding a co-owner who shares your outlook will help you manage the property more effectively.
Communication is essential not only with your partner but with your tenants if you have them. Firstly be sure to help them have an excellent first impression. When they start looking for long-distance movers for moving from LA to CA, advise them to compare different movers and offers before settling on one company.
Trust
Trust is crucial when looking for a business partner. Due to the nature of co-ownership, you and your co-owner will work closely to oversee all aspects of the rental property's management (s). Faith in their ability to do an excellent job with integrity is essential. You need to have faith that they will consider your opinions and work with you to make decisions that are in the best interests of the property. So it's essential to consider it before making common mistakes with rental agreements like this one.
Goals and Expectations
You should consider your property's goals and expectations before entering into a co-ownership arrangement. Specifically, what are your long-term and short-term expectations related to real estate? Your plans for the property are. How much do you plan to make from rent? You and your co-owner(s) need to discuss all of these things to ensure you're on the same page.
Financial Stability
Selection of a co-owner also requires careful consideration of their financial stability. You should ensure that your co-owner(s) can afford to make the necessary improvements to the property and cover their share of the costs. They should also have a solid credit score and consistent income to afford the property's ongoing expenses.
Conclusion
Ultimately, your goals, circumstances, and personality will determine whether or not co-ownership is the best choice for you. If you're willing to work with others, then co-ownership may be a good option for you since it can provide many benefits. If you want to make all the decisions regarding your rental property and don't get along well with others, co-ownership of rental real estate may not be your best choice.
Finally, for those interested in real estate but lacking financial resources, rental real estate ownership can be done jointly. But before entering into a co-ownership agreement, it is vital to weigh the benefits and drawbacks carefully and to seek the assistance of experienced specialists to help you resolve any legal or financial issues that may arise.