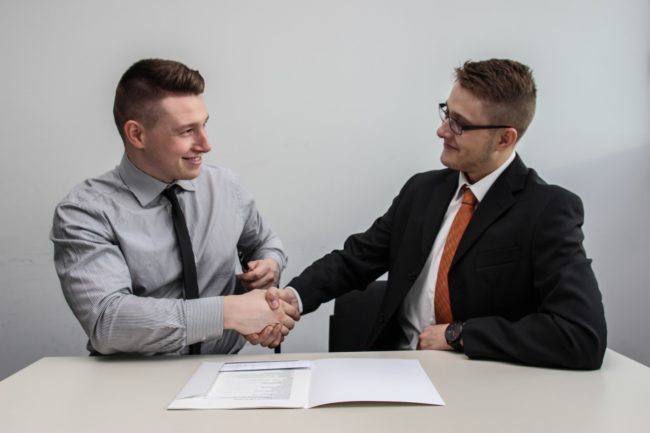 To think that only tenants are nervous about signing a rental agreement would be a mistake. Landlords, too, have their fair share of worries. After all, being in charge of drafting an agreement is not easy. In order to make the task a bit easier, let's go over some of the most common mistakes landlords make with rental agreements.
Clarify repair and maintenance responsibility
Lots of landlords have problems with their tenants over who is responsible for what when it comes to maintenance and repairs. So, you need to make absolutely sure that everything is properly outlined in the rental agreement you've both signed. Now, most major repairs and maintenance required to keep the rental in good condition are the landlord's responsibility. However, you need also to make it clear that normal things, such as cleaning the rental and everyday maintenance, need to fall on the tenant. Similarly, have it in writing that they need to inform you of any damage which happens to the rental in a timely manner. You cannot, after all, be held responsible for not fixing something you don't know is broken. For this reason, you also need to make it easy for your tenant to contact you.
Clearly list what happens when rent is late
One of the most common mistakes landlords make with rental agreements is not specifying what happens if the tenant is late with rent. Now, obviously, this isn't good. However, the steps you can take to secure your own interests need to be outlined in the lease. You need to specify their rent rate, the grace period they have if they do run late, any fees incurred due to the delay, and even the eviction process for those who fail to abide by the grace period. If you don't, it can be very difficult to protect your interests, even if you take that particular tenant to court. Even just evicting them could potentially land you in trouble instead of forcing them to own up to their mistakes.
Setting lease terms
One of the most common mistakes landlords make with rental agreements is not properly outlining the starting and ending date of a lease. If you don't, you could get in trouble for trying to get a tenant off your property so long as they did not break any of the late rent clauses. You can also land in an uncomfortable position if you don't include clauses on acceptable conditions to increase rent. Locking yourself into a rental agreement with an automatic renewal clause, or even one without an end date, with the rent set and immutable, is a good way to lose money in the long term. Sometimes, you just need to be able to raise the rent in order to cover maintenance expenses and, if you are paying them, the utility bills.
Try not to include clauses that can't be enforced
Now, a lot of landlords think that the fact they own the property entitles them to set some unrealistic clauses. Of course, expecting tenants to take good care of the property is only natural. However, adding a clause that they must regularly hire professionals to do the renovation for the rental is impossible to enforce. No court would side with the landlord, even if the clause is in the rental agreement. Similarly, there are adjustments tenants can make in a rental without damaging it and which you cannot really deny them the right to. Trying would just be an exercise in frustration.
Account for pet owners
Yet another example of common mistakes landlords make with rental agreements is forgetting to include clauses about pets. Some landlords refuse to have pets on their property. However, so long as this is not included in the rental agreement, then you have no legal basis for asking the tenants to leave or get rid of the pet. This might leave you scrambling to pet-proof your rental property before it gets damaged. Note, too, that there are some circumstances under which a landlord cannot deny a tenant ownership of a pet. Namely, service animals are a requirement for some people, and you cannot legally ask them to part from them.
Remember to update your rental agreement
Remember that a rental agreement is not some holy document you should never alter. There are many circumstances under which you might feel tempted to update the clauses in it. There's a good reason why some landlords have odd and suspiciously specific clauses in their rental agreements. They are always there because one of their tenants has gone and done something odd and thoughtless, and they are afraid of a repeat accident. Just make sure that your original rental agreement has a clause allowing for future updates to be added, or you'd need to wait for it to expire.
Remember that a rental agreement can be personalized
Similarly, one of the common mistakes landlords make with rental agreements is trying to use the same clauses and terms for everyone. This simply isn't a valid approach to rental agreements. As the experts from Family Affair Moving can attest, even moving companies personalize their approach. So, you should make sure to do the same! Some tenants will require stricter clauses than others. At the same time, some might have specific circumstances which necessitate particular clauses. For example, a person prone to epileptic attacks might not just be okay with landlord visits but encourage them. On the other hand, a family will likely not want to put up with them at all and might demand fewer scheduled visits or even none.
Miscellaneous mistakes
The final category of common mistakes landlords make with rental agreements covers a host of 'smaller' but important mistakes. For example, a rental agreement is a legal document, and you cannot afford to make mistakes with the spelling of names. So, always double-check everything before signing. Another example is state-specific rental agreement laws, which might necessitate specific clauses. The easiest way to deal with such concerns is hiring a property manager to help you with them.
Final word
Now that you are familiar with the common mistakes landlords make with rental agreements; you can avoid them. Just remember to take all the time you need when first drafting an agreement! If you do, you'll be able to properly think things through and cover all your bases.