Los Angeles Property Management Group provides services to all of Los Angeles and San Fernando Valley including Burbank, Glendale.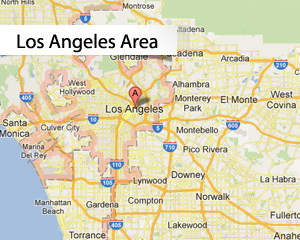 Real estate ownership and property management in Los Angeles presents unique challenges and opportunities.  L.A., which is the second largest city in the United States in terms of population and one of the largest in terms of area, is the center of a five-county metropolitan area which is considered the prototype of the future metropolis.  It's a city on the cutting edge of all of the advantages as well as problems of large urban areas. The excitement of Westwood, the glamorous history of Hollywood, Beverly Hills, and the Sunset Strip – these are jewels that make L.A. like no other place in the world.  Our famous beaches add to Los Angeles's reputation. Los Angeles is a city of true diversity, with a Hispanic population that is among the largest in the U.S., and sizable populations of just about every ethnic background in the world. L.A. is also a center of manufacturing, international trade, banking, and attracts tourists from all over. The city truly has something for everyone in separate and distinct districts: a downtown becoming ultra-modern, miles of gorgeous coastline, and some of the world's finest dining and shopping.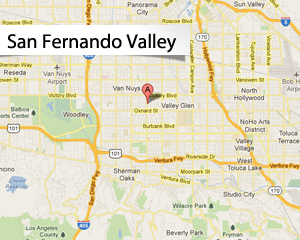 The San Fernando Valley, which is 260 square miles, is surrounded by the dramatic Transverse Mountain Ranges.  Home to nearly two million people, tt lies north of the larger and more populous Los Angeles Basin.
About 2/3rds of the San Fernando Valley's land is part of the city of Los Angeles. This impacts the management of property, as this means that 2/3rds of the area of S.F.V. lies inside rent control boundaries.  The other incorporated cities in the S.F.V. are Glendale, Burbank,  San Fernando, Calabasas, and Hidden Hills, and these areas are not governed by rent control. .
Universal City, an enclave in the southern part of the Valley, is unincorporated land housing the Universal Studios filming lot. Mulholland Drive, which runs along the Santa Monica Mountains' ridge, marks the boundary between the Valley and Hollywood and West Los Angeles.
Los Angeles Property Management Group is registered with the California Dept. of Real Estate License # 01847022 CLPM, Inc.