Guide to Tenant-Proofing Your Rental Property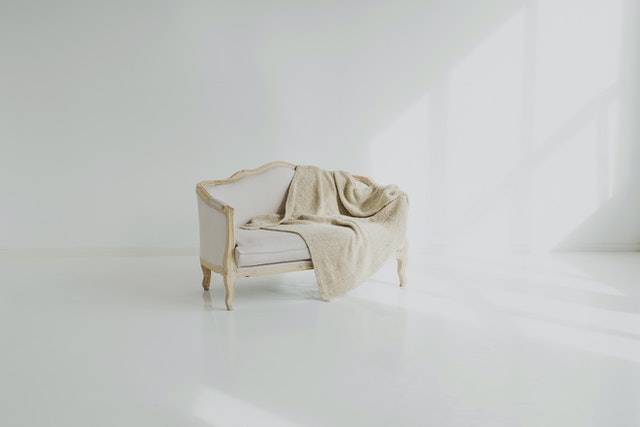 Having a rental property has proven to be an excellent investment in the last couple of years. Why? Simply put, rentals are in high demand, and the cost of rent is increasing by the month. So, speaking from the investors' angle, rental properties are highly profitable. However, it's not all roses and butterflies. First things first, finding a respectful and responsible tenant is not an easy task. On top of that, keeping your property in good health is even more challenging. The harsh truth is, while this is your property on paper, you won't be living in it. So, chances are your tenants won't treat it the same way you would. That's why we're giving you a guide to tenant-proofing your rental property to prevent any significant damages.
Tenant-Proofing Your Rental Property: The Flooring Edition
The floors will undergo the most damage during your tenants' stay, without a doubt. Since flooring replacement can be pretty costly, you'll have to think of a durable flooring solution for your rental property. Let's see what are your flooring options when it comes to tenant-proofing your rental property!
If you want a more durable flooring solution for your rental property, go with vinyl tiles.
Alt-tag: Vinyl floors in an empty room.
Stay away from carpets and hardwood floors
Not trying to be a bummer, but carpets and hardwood floors are the worst possible options for your rental. Yes, carpets are soft and comfy, and hardwood is an all-time favorite. However, they are a time-ticking bomb. Red wine stains, pet hair, and other disasters are inevitable when it comes to carpet flooring. No matter how hard you try, you can't avoid these kinds of accidents.
In addition, as elegant as hardwood floors are, they are a huge no-no in rentals. They are hard to maintain, and your tenants probably won't be gentle with them. You'll be left with scratched floors and a big hole in your bank account after replacing them.
The best flooring solution for your rental property is definitely vinyl tile, especially the luxury kind. You can't go wrong with faux wood and bamboo flooring, either. They are easy to clean, pretty durable, and they look just like hardwood floors!
Felt pads on the furniture feet? Yes, please!
No matter what kind of flooring you choose, it will be scratched from all the furniture moving. That is the harsh truth. Therefore, to make the best of it, we suggest you put a clause in your lease which requires felt pads on all the furniture feet in your apartment. Let your tenants know this isn't optional but mandatory! Provide your tenants with a few boxes of felt pads, and your floors will be protected.
Don't forget about the 'No shoes in the house' rule
Walking around the house with your shoes on can cause a lot of flooring damage. Just imagine how much dirt you bring in from the outside. Disgusting, right? Additionally, if your tenant likes high heels, you're in a pickle. This kind of footwear is disastrous for any type of flooring. So, to motivate your tenants to take off their shoes once they come home, put a nice shoe rack in the entryway. This is an excellent visible reminder of the 'No shoes in the house' rule.
Tenant-Proofing Your Rental Property: The Wall Edition
Besides the flooring, the walls are another damage magnet. So, if you're thinking about tenant-proofing your rental property, walls should be one of your top priorities. Here is how to protect them adequately!
Damaged walls are frequent in rentals, so you have to find a way to protect them and keep them fresh.
Alt-tag: A cracked white wall.
Glossy Finish: the right way to go
A flat or matte finish on walls looks pretty and is a cheaper solution. However, after a few months, you'll begin to see the problem with it. Every shoe, box, or hand scuff will be visible on the wall. That's why you'll have to put a fresh coat of paint after every tenant.
To avoid this, go for a glossy finish. The abovementioned scuffs can actually be erased from this kind of wall. Yes, it's not as cheap, but it's more durable. So, you won't have to repaint the walls between each tenant.
Door Stoppers are a MUST
Unfortunately, tenants are not as gentle with your property as you'd want them to be. So, chances are they will slam the doors and damage your walls. You don't want doorknob-shaped holes in every wall. That's why door stoppers are a must in every rental property. They are cheap and easy to install, but they definitely prove their worth.
Say NO to TV mounting
This one is a no-brainer. Firstly, you don't want a bunch of failed screws hanging from your wall. Secondly, the risk of the TV falling down and taking a massive chunk of your wall with it is the one you don't want to take. Finally, there's a good chance of someone getting hurt in this whole process. So, you have three pretty strong reasons not to allow TV mounting. Purchase a nice TV stand for your rental property, and you won't have this problem.
Tenant-Proofing Your Rental Property: Everything Else
Unfortunately, walls and floors aren't the only things your tenants can damage. Think about the following once you decide on tenant-proofing you're rental property:
The fewer things you have at your rental property, the less damage you'll have to deal with.
Alt-tag: A white sofa in a clean white room.
Choose minimalism for the landscaping
If you think about it, we often get lazy when it comes to our own yard and garden. So, it's foolish to think your tenants will be eager to take care of landscaping in the rental. Of course, having a nice lawn and a couple of planters is a good idea. However, that's more than enough. The truth is, the less responsibility they have in the yard, it's more likely they'll actually do it.
Avoid screen and storm doors
Screen and storm doors can do more harm than good in your rental property. Screen doors can easily be scratched and ruined by pets and children. And what about the storm doors? Well, it's enough to say there is glass. Therefore, don't waste any money on these doors. Instead, think about installing plexiglass. It's strong, cheap, and resistant to any kind of scratching!
Go with switches instead of pull cords
The year is 2021, and pull cords are absolutely unnecessary. Not only are they an eyesore, but they can also be harmful to children and pets. Therefore, don't bother with the cord jungle and pulled-out sockets– go with switches. This is an elegant and simple solution. Additionally, it will modernize the space and make your tenants' life easier.
Put everything in writing
If you want to keep your rental property in good health, you'll have to put everything we mentioned in this article in your lease. This is the only way to avoid constant malfunctions and damages. Another good idea is to provide information and advice to your tenants on how to properly maintain the rental. You can write them friendly guidelines and hang them on the fridge or any other visible place. These simple tips for being a good tenant will help them take care of your rental property and prevent any misunderstandings.
Final thoughts
The truth is, you can't avoid damages and property maintenance problems altogether. However, you can minimize them. Therefore, stick to this guide to tenant-proofing your rental property, and your investment will be more profitable than ever.
Meta Description: When it comes to keeping your rental in a good shape, you'll have to think about everything. Check out this guide to tenant-proofing your rental property!