Staging a Rental Property: The Basics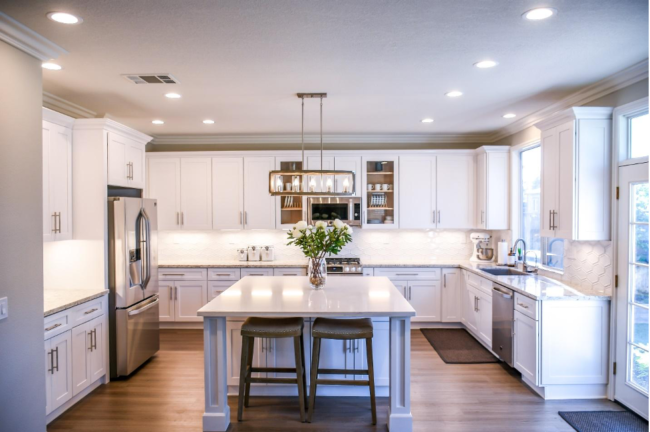 When you have to stage your apartment, you have to position its accessories and the furniture in a way that attracts potential tenants and buyers. Through your staging attempts, they can see the full potential of your apartment, and the end goal is to show that your apartment or home has the maximum possible functionality. That said, it should also create a homey feeling.
It should give people a sense of comfort that lets them easily envision a life in the apartment. However, you may have to declutter the apartment and introduce more furniture into an empty room. Whether you're looking for a long-term rental or short-term, the basics of rental property staging will apply in every case.
1.    Ensure Everything is Fresh and Polished
One thing no tenant likes when they enter a rental property is those signs of the past tenant. If a potential tenant finds scuff marks on the baseboards and the floors, or if they find damage or holes in the wall, they may instantly want to cut their trip short. After every tenant leaves your apartment, make sure you repairs to the walls and carry out a deep clean of your property.
Touch up the paint in your apartment and ensure that everything looks in order. Ensure that the door and the front door are in good shape. The grass and the plants need to look healthy, too.
2.    Give Every Place a Unique Identity
Your potential renter should be able to see how useful each place in your house can be. This will show them the advantage of every location and how they'll be able to use it. For instance, you can place an office chair or a desk in the corner by the window to show your apartment can also double as a home office.
You can place three or four bar stools in the kitchen with some relevant decorative items to show how people can entertain and dine in this part of the apartment. You can also place a few chairs and a table in your apartment's balcony to show that it's big for use. The people who visit your home may misjudge the size of your home and may overlook some great opportunities to use the home. Using furniture appropriately helps a renter capitalize on these opportunities, and when they see them in action, they get more decorative ideas.
3.    Keep the Apartment Clutter-Free and Open
When you add several accessories and many furniture items, they can make your apartment feel a lot smaller and a lot more closed-in than it actually is. That's why Avalon Group are suggesting that when you're staging a rental apartment, it's essential that you only use key pieces of furniture that suit every room accordingly. Bigger furniture items, for instance, are going to make an apartment feel confined and extremely tight.
That's why you should stick to furniture that has a light build. The rest of the décor that you use should be sparing and simple. When you start putting in too much of it, it will come off as unnecessary clutter that you don't need.
Photographing a Staged Apartment
It's essential to let light into your apartment since it will make it look a lot more appealing. Open all the curtains in your apartment and remove all obstructions in front of the window. The light is going to warm up the space
Hair, dirt, and dust can show in photographs (particularly when you have a good camera). You must mop and vacuum all the floors before you take photos of your apartment.
It's important that you time your photographs the right way. Try not to take any photographs in the middle of the day, when the light can come off as too strong in the middle of the day. This can create a harsh glare on the windows, which will create shadows.
Consider using a full-frame lens when you're taking photographs of your apartment.
When you stage a rental property, you have a higher chance of finding a tenant at a better price. Not only does it help tenants, but it helps property managers as well.