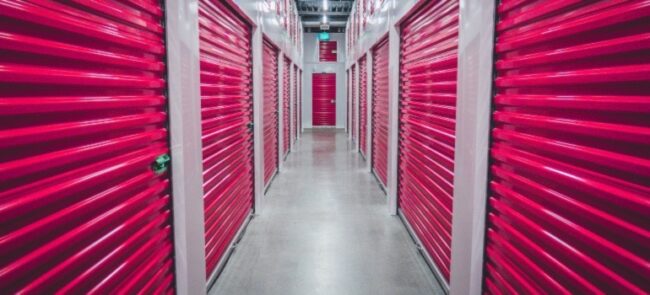 5 Reasons You Should Invest in a Storage Unit as a Landlord
Storage facilities offer their patrons a rental storage unit where they can place possessions they aren't using. However, there's a lot more to it than that. There are plenty of ways a storage unit can be used for commercial purposes. From small business owners to restaurants, there are many ways for different businesses to benefit from renting a storage unit. Out of all of these groups of people, there's one that could perhaps benefit the most from this service – landlords. You're not alone if you're unsure why you should invest in a storage unit as a landlord and how one could help you with your operations. Plenty of people sadly don't fully understand all the benefits and ways you can use a storage unit. Let's go through a list of the five most notable uses of a storage unit for landlords.
Moving out duplicates
It's widespread for tenants to want a move-in ready home. This means they would expect certain appliances and furniture to come with the property. However, it's almost just as common for tenants to want to bring their possessions into their new homes. Perhaps they want to use their appliances/furniture, or they don't want to get rid of certain things they own when they move in. This is usually the case for long-term tenants. 
If this happens, you'll need a place to store all of the duplicates that you already have in your rental unit. This is one of the bigger reasons to invest in a storage unit as a landlord. Of course, you don't have to constantly have a storage unit ready for your next tenant to want to bring their stuff into the rental. Most storage facilities offer short-term leasing for their units. This means you can rent one out while those tenants are living in your rental and stop whenever they decide to move out.
Backups and replacements
As a landlord, you must be ready for certain situations and mishaps while you have tenants in your unit. From little things like dead light bulbs to bigger issues such as broken furniture, it's always best to have some backups and replacement items on hand. Whenever something like this happens, your tenants will be coming to you for help. A great way to present yourself as a good landlord is to be able to sort things out quickly.
While it is possible to buy these things once the problem arises, it's much less stressful and more productive to have solutions ready. This doesn't just have to apply to appliances; you can also keep replacement budget-friendly decorations in here, like a cheap painting if one is ripped or damaged. Or you can have extra sets of everyday items like plates and silverware. An extra benefit is that you'll also be able to utilize discounts for buying these backup items in bulk. At the same time, you won't have to keep piles of inventory in your home or force your tenants to give up storage space in their units for that purpose.
Easier decluttering and staging for viewings
When you show your property to new tenants, there's only one chance for you to make an excellent first impression. A big part of this good first impression is staging your property. Of course, when you're styling your property, it's always a great idea to hire professionals to help you out. But there are certain things you can do on your own. This would include cleaning the property, making necessary repairs (at least the ones you can do on your own), and finally, decluttering.
While you're getting your property ready for tenant viewings, it's best to have a place to move all the expensive/sensitive furniture and appliances. Especially while repairs are going on; in most cases, if you leave your furniture in the unit while it's being repaired, it will get damaged. Additionally, that stuff can seriously get in the way of proper cleaning and decluttering.
Storing seasonal items
Another reason why you should invest in a storage unit as a landlord is that it offers you a great place to store seasonal items that you don't need all the time and smaller possessions that you think you might need down the line. For example, a storage unit is a great place to keep extra tools and ladders. While you may not need them now, the moment a repair is needed, they will be vital.
In terms of seasonal items and furniture, a great example would be patio furniture. Since patio furniture is something you keep outside of the home, there are certain times of the year when you won't need it, or it can get damaged without proper protection. When it starts raining in the fall or snowing in the winter, you'll need a place to store your patio furniture if you don't want it to be damaged. So, investing in a storage unit will help you keep it safe all year long. Of course, there are many other examples, and having a storage unit gives you space for a lot of creativity with this.
Some other benefits of getting a storage unit
To finish off this list, we would like to go through a few smaller benefits and advantages of investing in a storage unit. Although these things aren't reasons to rent out a storage unit by themselves, when combined with others, they greatly contribute to what a landlord can get out of a unit.
Preserving your belongings
When things aren't in use for long periods, they tend to deteriorate a bit faster than they usually would. Since most storage facilities exercise proper storage practices, storing your items in one of their units is sure to slow down that process. Additionally, you can always be sure that storage facilities are free of pests such as rodents and termites.
Added security
If you do invest in a storage unit as a landlord, chances are the things you're storing are collectively worth a lot of money. While it is important to shop around and not go for the first storage facility you see, you can generally count on most of them to have around-the-clock security and good-quality smoke and fire detectors. Additionally, you will be the only person with the key/pin to your unit. This means that the workers at the storage facility can only protect your unit but not open it up by themselves.
It's cheap
In general, leasing a storage unit is very cheap. With all of these benefits and uses at such a low price, there's little reason not to go for this option. Additionally, as we've mentioned above, the majority of storage facilities you visit will offer short-term leasing. So you won't even have to waste money on rent when you don't need it, just because you're under contract.
Final thoughts
As you can see, while they might not be that obvious at first glance, there are many reasons to invest in a storage unit as a landlord. It helps you create extra space for your tenant's possessions. It's a place for you to store backups of certain things in your unit. It's great for preparing your rental property for future tenant viewings. And you can use it to protect and store items that you don't need year-round, such as furniture that you use for outdoor communal areas. And it's a cheap option for a secure place to preserve your belongings. Once you start thinking it through, there are so many ways landlords can benefit from storage. Of course, these are just the most notable benefits and reasons. The real list is a lot longer.