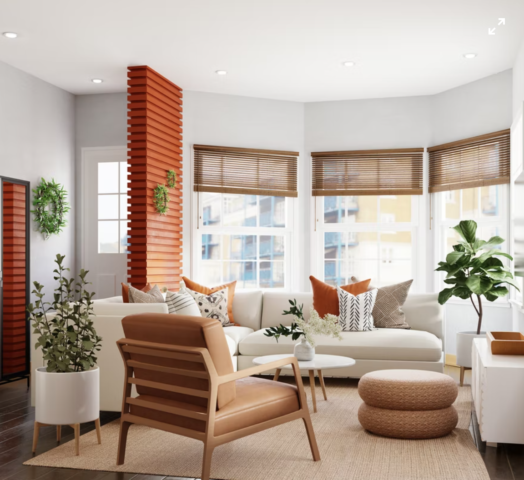 Feel-Good Budget Friendly Decor Tips For Your New LA Home
The way your home is decorated impacts your mood, according to Psychology Tomorrow Magazine. But if you've just invested in a property in Los Angeles, you're likely to be short of cash, as median house prices have risen to $805,000. This doesn't mean you have to live in a property with poor decoration, though. These home decorating tips can be done on the smallest of budgets and are sure to lift your mood.
Repair unsightly patches 
Small holes, dents in walls, chipped paintwork, discolored grouting, and cracked skirting boards are common and happen as a result of wear and tear. However, they can make your home look drab and uncared for and this will leave a negative impact on you. These issues don't cost much to fix, so as soon as you move into your new LA abode, set to work on them. You may just need wall filler, sandpaper, glue, baking powder, and an old toothbrush to deal with all these issues. Even if you need a new skirting board and to regrout the tiles, it should cost less than $100.
A splash of paint 
Paint is affordable, readily available, and can change the feel of a room in an instant. Some of the best colors to boost your mood include cream, coral, blue, and green. Red has even been found to improve the symptoms of depression. Ways to incorporate paint in your home, include painting an accent wall, painting interior, and exterior doors, and painting kitchen and bathroom tiles. Drawing and painting a mural on your wall will also bring your home to life. Nature-based images are popular as the outdoors is connected with happiness, new life, and serenity. Your skill level doesn't matter, either, as creating an image of a meadow being visited by an insect such as a butterfly is easy. Start simple with some grass and flowers and add in a butterfly or two. As your skills develop, you can add insects such as bees and ladybugs to your mural.
Add texture 
On a cold winter's day, soft furnishings can make you feel cozy, warm, and comforted. They can also liven up a room at any time of year. You can have as many or as few items as you like and can increase your collection as and when you have the money. The most affordable yet effective soft furnishings to put in your new home include plump cushions, fluffy rugs, soft throws, and flowy window drapes. Your new abode will also feel more luxurious if you opt for decor that's natural. Wood, linen, stone, and leather are recommended. Think wooden storage boxes, a linen table skirt, stone coasters, and a leather pouf.  You could even add texture with a few indoor plants bought from an LA-based nursery. These will help to bring your home to life and will make you feel happier, calmer, and less anxious.
Buying a home in LA is sure to eat up the majority of your cash. But, you can still make your mark on your new home with these budget-friendly decor tips. Plus, they'll have a positive impact on your mood.