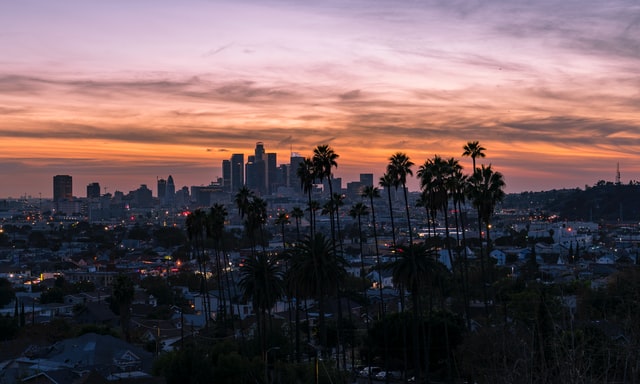 Looking for the perfect home in L.A. can be tricky. You need to hit the right combination of convenience, wanted features, and price. For a popular city with plenty of residents, it is simple to understand why this is a challenge. However, to help you achieve this, we have put together the list of 10 hottest rental neighborhoods in Los Angeles. Make sure to keep reading to find the area that suits you most!
Greater Echo Park Elysian
As the name implies, Greater Echo Park Elysian has access to plenty of greenery. The neighborhood covers both Historic Filipinotown and Echo Park itself. It also serves as more or less a hub for plenty of actual artists as well as artistically inclined individuals. The neighborhood does tend to lean towards the more expensive, but you will not have to deal with rental property scams nearly as much as you might in some other neighborhoods.
Encino
Encino is much more affordable than our previous entry. It also has a wider variety of offers, catering both to those looking for cheap accommodation and those looking for a lavish and opulent rental. Interestingly, despite this, the neighborhood still offers the feeling of a small town. Its relaxed and tranquil atmosphere is only somewhat dampened by easy access to highways that see plenty of traffic. Still, this only makes it more convenient for travel!
Silver Lake
More or less the middle line when it comes to prices and quality, this neighborhood does come with a serious advantage: the lake it was named after. This means that even during the hottest summer days, people living here can find relief. The water-related activities it offers are, of course, also an important part of its charm. When it comes to the move itself, your residential movers will be able to help you settle into your new place with ease since the location is convenient and has plenty of amazing facilities, services, and other kinds of opportunities.
East Hollywood
Stunningly affordable, East Hollywood might actually be one of the cheapest entries on our list, along with Encino. Another important advantage offered by this neighborhood is good public transport and access to the Red Line stops. This makes travel a lot easier, as well as taking advantage of resources further away from your home.
Caption: Hollywood is surprisingly affordable to live in.
Alt-tag: View of Hollywood.
Koreatown
Stunning architecture is only the first advantage Koreatown offers those who decide to rent in this neighborhood. The nightlife is bustling, diverse, and often a misnomer, since some of the locations that serve as its centers are actually available 24/7. The cultural and art scenes of the place are also surprisingly active. And let us not forget to mention the mouth-watering selection of foods and cuisine it can offer. Finally, while not as cheap as some of the entries on our list of the hottest rental neighborhoods in Los Angeles, it is still more affordable than most L.A. neighborhoods.
Sawtelle
If you are a lover of all food without discrimination, then your search for the perfect L.A. neighborhood need not go further. If there is one thing Sawtelle excels in offering to its inhabitants, it is delicious goodies. With literally every corner of the world's cuisine represented in such little space, Sawtelle is a wonder of variety and culinary skills. But that is not all! It is also home to Japantown and offers a host of cultural wonders relating to the country it was named after. The price of living here is, however, on the more expensive side. Making this a good point to remind you that insisting on property insurance is beneficial not only to the landlord, but renters as well.
Marina Del Rey
With easy access to Downtown and Santa Monica, Marina Del Rey is an excellent neighborhood. Its access to beaches, the beauty of the area, and the many excellent facilities and services it houses make it an excellent one. Very family-friendly and decisively geared towards all kinds of water sports and activities, this area is sure to be a hit with children, too. However, do be warned that it follows Sawtelle when it comes to rent prices.
Caption: Sunsets in Marina Del Rey are absolutely stunning!
Alt-tag: Marina Del Rey at sunset.
Westwood
Westwood is the most expensive entry on our list, which makes sense considering that it is a center of learning and culture, and that it primarily draws in students. This has not only caused the inflation of rental costs, however. The amenities and facilities this neighborhood offers are unmatched by any other on our list of 10 hottest rental neighborhoods in Los Angeles.
Downtown
As the very heart of the city, it is no wonder Downtown L.A. has found its way onto this list. The odd combinations of skyscrapers and greenery mark the interesting duality of Downtown. Urban and hurried, yet relaxing in spots, the neighborhood firmly holds the second spot when it comes to how expensive it is. Yet what it has to offer in terms of convenience alone is definitely worth the price.