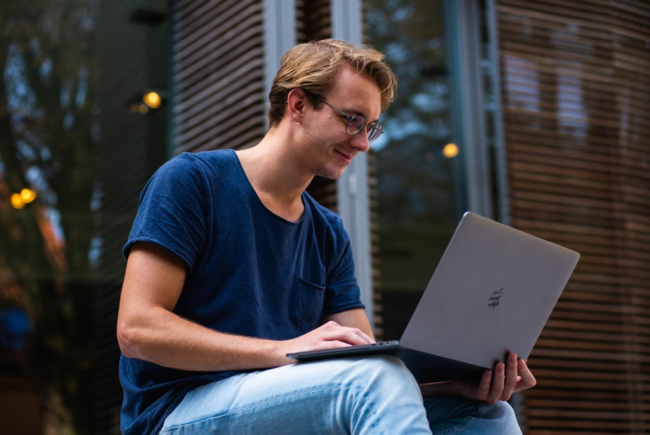 How to Rend Your Residential Property to College Students
Is your rental property situated near a city campus or a college?
If so, you're missing out a huge opportunity to rent to college students.
Rental Properties and College Students
Did you know that 44% of all college students prefer to live in complete privacy? This percentage accounts for millions of students who search for rental properties every year!
Naturally, most landlords will think twice before renting out to risky, adrenaline-fueled, less-mature adults. On the other hand, college students make up for the highest demand and lowest vacancies in certain areas, and therefore, present an opportunity for competitive pricing.
The way we see it, all you need to do is minimize risk and your rental property will flourish for many years to come!
1.   Lookout For Questionable Employment, Credit or Rental History
Seeing that most college students would describe themselves as, "Young, wild and free", you have no choice but to expect the unexpected. However, you can mitigate the risks by employing a better screening process or perhaps, asking your property manager to tighten the funnel for applications.
This screening process should determine whether interested college students will make rent on time, cause no trouble and overall, be the best tenant possible.
Of course, college students are going to say just about anything to get what they want, which is why you should ask your property manager to ask them for references. If, for some reason a particular individual was prohibited from student facilities, it is a huge red flag for your property.
2.   Only Rent to Those Who Provide Cosigners
This particular tip is also applicable for college students who may have a poor credit history. With the help of their parent's or guardian's signature on your lease, you can hold them legally responsible to follow through or to pay for damages. You'll find that most landlords who rent out to college students required cosigners for the same reasons..
Alternatively, a security deposit is another great way to have a contingency in place for those who rebel without a cause. In contrast, a security deposit also helps cover for damages that are caused by unintentional negligence, including, but not limited to, water damages.
3.   Ask Them to Low-Key, "Keep It Down"
What makes you think your rental property wouldn't make it to the local news bulletin because some kid tried to mimic what they say in Project X? Ideally, your project manager will recommend you to install security cameras around your property or at least around hallways and doorways.
On the other hand, everything that worries you about college students is worth mentioning in your building's guest policy. This could include candles, rules about smoking, pets, incendiaries, weapons, drugs, etc.
4.   How to Reduce Vacancies and Seasonal Turnover
If you're expecting seasonal or yearly turnover because there is no guarantee what these college students will be up to in the future, you should consider shortening your lease. You see, a short-term lease can be scaled up or down based on a potential renters' expected college term.
Alternatively, you can allow these renters to sign a lease for the whole year but also offer certain perks for referrals or tenants that return. With respect to subletting, you should probably have a discussion with your property manager because college students wouldn't take the rules of your property into consideration during their personal form of screening process.
Final Words
Sure, renting your property to college students may seem like they have more risk than rewards, however, with effective planning and property management, you're in for a treat. Make sure your lease agreement is iron clad and that every procedure and rule is effectively communicated to your renters.
Work with your property manager to leave no room for gray areas and miscommunication.
An easier way to take care of all of this would be to let Los Angeles PM manage your rental for you. Get in touch with us today if you have any questions or want to maximize your rental property!