Understanding Home Inspections and Appraisals in the Selling Process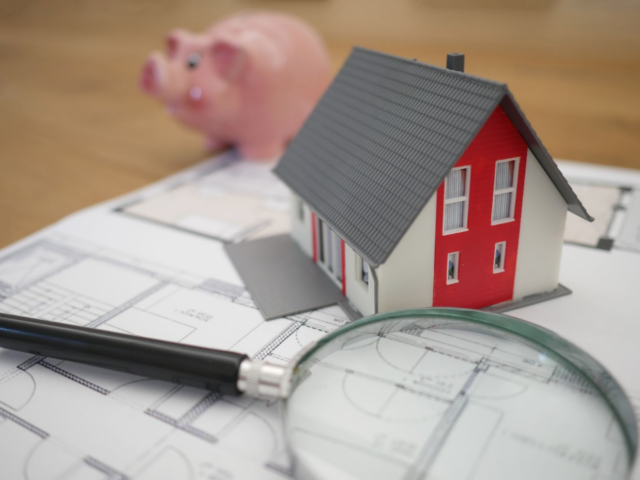 Definition and Purpose
The process of selling a property is a multifaceted and often complex journey. Among the many steps involved, home inspections and appraisals are two critical stages that, depending on management and outcome, can significantly impact the selling process – including whether it goes ahead at all.
Darren Robertson of Northern Virginia Home Pro aptly summarizes the importance of these assessments, saying 'Home inspections and appraisals are the twin pillars of a successful property transaction; an inspection protects both parties by shedding light on the home's true condition, while an appraisal ensures the price reflects current market dynamics. Skipping or rushing through these steps can lead to missed opportunities or costly mistakes; it's all about empowering both the buyer and seller with accurate information to make confident decisions.'
Here, we'll delve into what these two critical processes entail, and how they are integral to the selling procedure.
Home Inspections
A home inspection is an examination of a property's physical structure and mechanical systems. This involves a detailed visual inspection by a qualified inspector who checks for any defects or problems that might need to be addressed.
Importance in the Selling Process
Identifying Issues

: By pinpointing potential problems, a

property inspection

can save both the buyer and seller from the irksome business of navigating future legal disputes. Recognising these issues early allows the seller to make necessary repairs, possibly enhancing the property's value as a welcome byproduct

Building Buyer Confidence

: Providing a recent inspection report can boost buyer confidence by demonstrating a commitment to transparency and a readiness to address any concerns

Determining Property Value

: Fully understanding the condition of a property is vital in deciding a fair selling price; if significant issues are identified down the track, it may impact the buyer's offer
Common Inspection Areas
Inspectors typically assess the following:
Roof and attic

Plumbing and electrical systems

Heating and cooling systems

Foundation and basement

Walls, ceilings, and floors

Windows and doors

Insulation
Appraisals
Definition and Purpose
An appraisal is a professional assessment of a property's market value. Appraisals are carried out by a licensed appraiser, who uses various methodologies to determine how much a property should sell for in relation to the current market conditions.
Importance in the Selling Process
Setting the Price

: Appraisals help in setting a competitive and realistic

selling price

; pricing a property too high or low can be asking for problems during the selling process

Lender Requirements

: Most lending institutions require an appraisal to form part of the loan approval process; this ensures that the property's value aligns with the loan amount

Negotiation Tool

: An accurate appraisal can be a powerful negotiation tool, particularly if a buyer's offer falls considerably below the appraised value
Appraisal Methods
There are generally three common approaches to property appraisal:
Sales Comparison Approach

: Compares the property to similar properties that have recently sold in the area

Cost Approach

: Considers how much it would cost to rebuild the property from scratch, taking into account depreciation

Income Approach

: Used for investment properties, this method considers the income potential of the property
The Difference Between Home Inspections and Appraisals
Though both processes are crucial, they serve different purposes:
Focus

: Inspections center around the condition and functionality of a property, while appraisals focus on its current (and therefore fair) market value

Professionals Involved

: An inspector looks for faults and defects, whereas an appraiser determines value – two industry professionals with entirely differing skillsets

Outcome Impact

: A

poor inspection report

may lead to further negotiations or even termination of the deal, while a low appraisal may affect the loan amount or selling price (although it too has the potential to impact the progress of the sale if it is significantly different from the buyer/seller expectations)
Consult With the Experts
Understanding home inspections and appraisals is vital for both sellers and buyers. For sellers, these processes offer crucial insights into their property's condition and value, allowing for a fair, transparent transaction to take place; buyers, on the other hand, benefit from knowing that the proposed investment is sound and appropriately priced, with no hidden nasties lurking beyond the surface decor, lying in wait to disrupt an otherwise smooth, joyful process.
By prioritizing the management of these processes and working with qualified, reputable professionals, the path to a successful property sale becomes considerably more straightforward, and secure – leaving far less room for complications further down the line. 
In the American real estate market, where regulations and standards typically vary between states, staying well-informed regarding such is particularly crucial. If you are looking to sell your property, it's well worth consulting with real estate experts in your area to ensure compliance with local laws are met, and to maximize your chances for a successful sale.