Get a Premium Price for Your Next Rental Property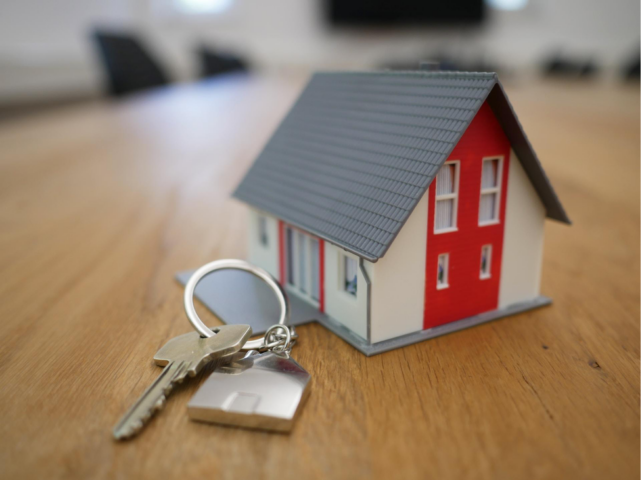 Navigating the competitive landscape of the rental market can be challenging. As an investment property owner, making your rentals more appealing to potential tenants is key to securing a steady income stream. This article, courtesy of Los Angeles Property Management Group, explores several effective strategies to enhance the allure of your rental properties.
Offer Pet-Friendly Perks
The trend of pet ownership is growing, and many tenants want pet-friendly rentals. By allowing pets and offering pet-friendly facilities, you can attract a wider pool of potential renters. Consider incorporating features like durable flooring, secure fencing, and pet doors into your property. Offering additional perks, such as a dedicated pet play area or partnerships with local pet grooming services for discounts, can further set your property apart from competitors. Make sure to highlight these pet-friendly amenities in your property listing.
Boost Visibility with a Brochure
Creating a quality brochure to showcase a rental property can have numerous benefits. It helps to provide potential renters with a detailed overview of the features and amenities of the property, which can help to attract more interest and increase the chances of renting the property out quickly. Additionally, brochures can be easily shared through various digital channels such as social media, email, or property listing websites.
To create a professional-looking brochure, free online tools are available to help you with the design piece. And when you want to remove images or if you need to rotate a PDF online, these tools make it easy to create compelling marketing materials.
High-Speed Internet: A Modern Must-Have
High-speed internet is no longer a luxury, it's a necessity. With the rise of remote work and online learning, tenants value properties with reliable, fast internet connections. Make sure to equip your property with a high-speed internet connection and highlight this feature in your property listings. This can help attract a tech-savvy tenant base and increase the competitiveness of your property.
Provide Outdoor Amenities
Outdoor amenities can significantly increase a property's appeal. Whether it's a well-maintained garden, a communal BBQ area, or proximity to parks and hiking trails, outdoor features can offer recreational opportunities and improve the quality of life of your tenants. Be sure to emphasize these features in your property descriptions and photos, as they can significantly contribute to a tenant's overall living experience.
Plenty of Storage Space
Storage space is often an overlooked feature that many tenants desire. Offering additional storage options, whether it's ample closet space, a shed, or a basement, can attract tenants who value organization and space. By addressing this hidden desire, you can make your property stand out and cater to the practical needs of potential tenants.
Keep Your Rental Sparkling Clean
Cleanliness can significantly influence a tenant's first impression of your property. A professionally cleaned property not only looks good but also communicates to potential tenants that you're a responsible and meticulous landlord. A thorough deep cleaning between tenants can help keep your property in top shape and extend the lifespan of fixtures and appliances, enhancing the longevity of your investment.
Highlight Accessibility Features
As a property owner, it's important to consider the needs of all potential tenants when designing and furnishing a rental property. While complying with ADA requirements is necessary, going above and beyond these standards can make a property even more appealing to a wider range of individuals. Adding extra accessibility amenities such as visual fire alarms, lever handles, and lower light switches can make the property more accommodating to those with sensory disabilities.
Additionally, installing grab bars in bathrooms and shower areas can provide additional support for elderly or disabled individuals. Offering these extra accessibility features can demonstrate a commitment to inclusivity and make a property stand out among competitors in the rental market.
Cook Up More Interest
Upgrading the kitchen in a rental property is a smart move for landlords who want to attract potential tenants and increase the rental value of their property. A modern and updated kitchen with new appliances, countertops and cabinets can make a big difference in the overall appeal of a rental unit. Tenants are often willing to pay more for a rental property that has a modern kitchen with all the latest amenities. Additionally, a well-designed and functional kitchen can make a property stand out from other rentals on the market, helping attract higher quality tenants and reduce vacancy rates.
Increasing the appeal of your rental property involves a balance of practical enhancements and strategic marketing. By implementing the above strategies, you can create a rental property that stands out in the market and attracts high-quality tenants.
Los Angeles Property Management Group can help you manage and maintain your property, as well as manage tenants and find renters. Reach out today to find out more!