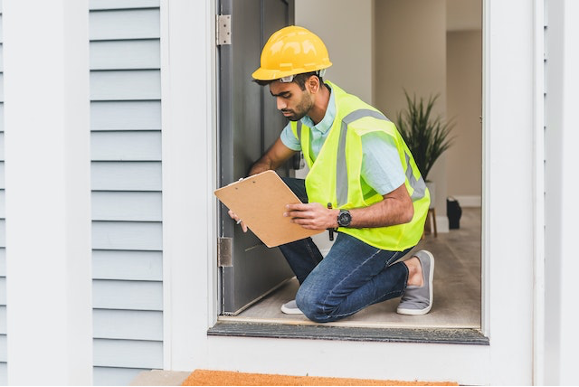 Do You Need a Property Inspection Before Renting?
When purchasing a property, a home inspection is an absolute must. However, when it comes to renting, a lot of people tend to avoid it even though it is as crucial. We've asked experts from the Los Angeles property management group, and here's everything you need to know about property inspection before renting and why it is important.
When should you get a rental property inspection?
There are four scenarios in which you should do an inspection of your rental property:
Don't bother inquiring about a home if you can see immediately that it has major flaws. It's a good idea to undertake a "drive-by inspection" before even contacting the landlord to see if the home is suitable for rent.
Before you move in, you and the landlord will do a walkthrough of the property to make sure everything is in order. As part of the tenancy, some landlords utilize a move-in checklist to keep track of any problems that may arise. If you don't look for things like dents in the wall, the landlord may assume you did it and deduct the cost from your security deposit if you leave without fixing it. On the other hand, you may also rely on the help of a home inspector. They will know what to look for and what are the most common things that fail a home inspection.
After all of your stuff has been removed from the premises and it's time for you to move out, your landlord will do a final check and ensure that everything is in order. The landlord has the right to utilize the security deposit to pay for repairs that you may have caused.
Depending on the terms of your lease, you should perform a "regular inspection" of the rental property every three to six months. Maintaining a high standard of care for your rental property is possible with regular inspections that reveal any potential repair concerns that may arise. Keep in mind that if there is an issue with the building's maintenance, the landlord is responsible for paying to get it addressed, so you won't have to worry about paying for it.
Why should you have a property inspection before renting?
Although few tenants give it any thought, a few benefits to having a professional inspection exist. Buyers typically demand this because they are the ones who will end up footing the bill for any significant repairs after the sale has closed. Although this is usually not the case, a few dishonest landlords may try to pin the blame for a problem or damage on an otherwise blameless tenant.
As a prospective tenant, you should consider getting an inspection because you will need to put down a sizable security deposit and commit to the lease for a long time. Even after eviction, the risk remains if there are persistent maintenance issues. Few can afford to pay rent on two locations when they only need one, and even fewer landlords will be lenient enough to allow you out of the contract without suing you for the remaining sum.
The risks to people's health that could arise without an inspection are also significant. Sadly, the real estate market has been quite chaotic over the past decade, and many landlords are unaware of the issues in their properties. Because of the importance of this decision, it's crucial to have a property inspection before renting.
Who should do your property inspection before renting?
You and your landlord can inspect the home together, or you can hire a professional inspector to do it. It's always better to turn to experts for this as that way; you can be sure that every part of the property is thoroughly checked. You probably wouldn't dare go on a long-distance move within California before hiring movers, right? Well, the same should apply to hiring a home inspector before moving into your rental.
Professional home inspectors will not miss a thing. The foundation, the pest control, and the exterior will all be checked. Don't freak out if they give you too much information; that's their job. Just focus on the things that could impact your life there. If there is a disagreement over the property's ultimate condition, it is important to document it. A home inspector will provide you with an official document you can then show to your potential landlord and ask to have it fixed.
If you decide to inspect the property on your own or with someone else, a good idea is to take photos or videos of any problems in the apartment. It's the best way to document the unit's condition. This will allow you to compare the property's condition at move-in and move-out and have conclusive evidence of any preexisting issues. Make sure you take two sets of photos and provide your landlord with a set that has been signed and dated.
Make sure all problems are resolved before you move in
Before you move in, make sure all the big problems you find have been resolved. If your landlord is unresponsive to fixing major issues, such as code violations, you may want to rethink renting from them. There's also a risk that your landlord will offer to fix things after you move in, which is when they'll really start to cause headaches.
The best way to go is to always ask to have everything documented in writing. If possible, ask your landlord to include it in your lease or rental agreement. The written agreement should detail the obligations of the landlord, the time frame for completing them, and the consequences of non-compliance.
Therefore, whether this is your first or fourth rental agreement, you should schedule a home inspection with the landlord after you've determined that the property in question has adequate square footage to accommodate you and all of your possessions. However, do try to be flexible as there are some things you'll be able to work around. For instance, Best Long Distance Movers advise renting self-storage as a great solution for tenants struggling with storage space.
Final thoughts
As you can see, it's essential to have a property inspection before renting for both your and your landlord's safety. Never judge a rental property just by its outside, even if it's brand new. Therefore, don't be shy about demanding a rental property inspection, especially if the landlord is reluctant to accept one.