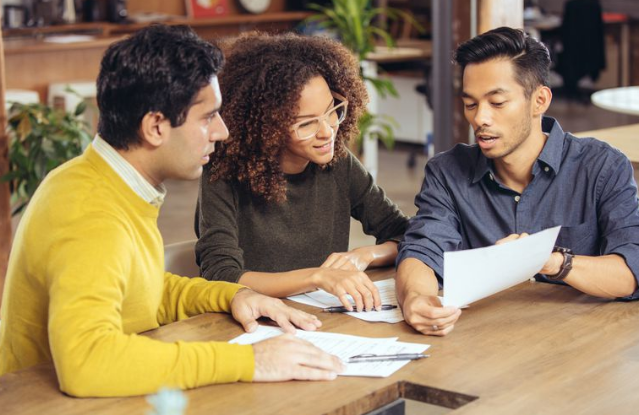 For most San Fernando Valley property managers, one of the most difficult parts of their job is how to collect rent on time. You need the rent to stay in business. Without rent, it will be difficult to make unexpected repairs and even pay your staff.
Most experienced San Fernando property managers have an established technique that enables them to collect rent on time. If you are yet to figure out how you can easily get your rents as at when due, you will find this article very useful. Note that as a property manager, no landlord will keep on using you if you cannot enforce rent.
If you are looking for top tips and tricks to collect rent on time, keep on reading:
Top 5 Tips and Tricks to Collect Rent on Time
Choose the Right Tenant
The first step to collecting rent on time is ensuring you have a right tenant in the first place. You can only know right tenant when you have an efficient screening system. To ensure that your tenants are not defaulting on their rent, you need to ensure they have jobs, no criminal record, and no past record of not paying rent on time.
You can find this information by conducting a complete and exhaustive background check. Talk to the tenant's previous landlords and ask for references. You need to ensure that you are getting a well-behaved tenant that understands his responsibilities as a tenant. Quality tenants may be hard to come, but when you have them, you will always get your rent on time.
Make It Easy For Tenants to Pay
Today, most people are very busy with works, travels, and other parts of their lives. This means they may not have enough time to make your payment on time. If you want to constantly collect your rent on time, you need to have multiple payment options available to your clients.
Make it easy for your tenants to pay online and from any location. You can set up an automated option that allows you to automatically debit the tenant's account whenever the rent is due. This type of arrangement ensures you always have your rent on time. You can even offer a discount for your tenants to make this type of arrangement with you.
Improve Communication
With so many things to think about, it is not uncommon that your tenant can forget about his rent. Since rent is normally paid in bulk instead of bit and pieces, you need to send out reminders on time, at least 3 months before the rent is due. You can send out the first reminder 3 months before the due date, second reminder 2 months to due date and final reminder when it is a month to due date.
Sending constant but gentle reminder will help you ensure that the tenant does not forget about his rent and make arrangement on time to have your money ready. If a tenant is always late but pays at a later date, you can have a discussion with him. Having an open and honest dialogue with a tenant that doesn't pay rent on time can help you improve the situation. The goal here is to establish a good relationship with your tenants and to encourage the behavior you want.
Offer Incentives
A reward is often more effective than punishment. As a creative San Fernando Valley property manager, you can always get your tenants to pay their rent on time by offering an incentive to those who pay before the due date.
You can offer a discount for early or on-time payments. This helps you to collect your rent on time and avoid late payments. Moreover, offering incentives such as discounts is a great way to reward your best tenants and keep them loyal.
Conclusion
There is no doubt that it is a dream of every property manager to always collect rent on time. As a San Fernando Valley property manager, if you found yourself struggling to always get your rent on time, you can apply these tips and tricks suggested above.