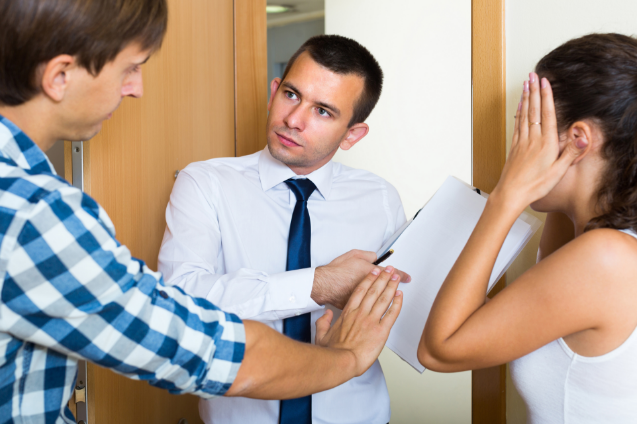 As a San Fernando Valley property manager, you can never escape tenant complaints. No matter how efficient you are with your business, there will come a point when a tenant will confront you with certain complaints. Knowing how to effectively deal with tenant complaints is what separates good property managers from bad ones.
Apart from ensuring that you bring tenants to fill any vacant apartment, one of your most important tasks as a property manager is to resolve tenant complaints amicably. In fact, how you deal with your tenants will determine if they will stay or go. It will also affect your reputation. Remember that your tenants have friends and they can write a review for you on different review sites.
In this article, you will learn of the common tenant complaints and how you can deal with them effectively.
Maintenance Complaints
70% of the time, most of the complaints you will get from your tenants will be regarding maintenance problems. Of course, most property managers shy away from their responsibility when it comes to dealing with maintenance complaints; doing so will only affect your reputation and your relationship with your tenant negatively.
The first thing you should do is let your tenants know how to raise a maintenance request. This could be submitting their complaints officially to your office or online. They should also know what to expect after making their complaints and in the case of emergency.
No matter the complaints, prompt response is necessary if you want to make your tenants happy. Try and resolve any complaints as soon as possible.
Inefficient Communication with Tenants
One way to piss tenants off is lack of proper communication. Tenants will get angry when they can't reach you or get a response to their complaints.
It's your duty to make yourself available to tenants at all times. Make sure they have different ways through which they can reach you. Give out your phone number, email, and contact address.
No matter the nature of your tenant's request, make sure you have a prompt answer for the tenant even when you see the request as invalid or not necessary.  It is not easy to find good tenants, if you don't maintain a good line of communication with your quality tenants, you will lose them.
Noisy Neighbors
For most managers, dealing with noisy neighbors is a very delicate situation. Unfortunately, it is one of the most common tenant complaints you will have to deal with as a San Fernando Property Manager.
You will be getting complaints that include loud parties, dog barking, too much sex noise, and lot more. Whenever such issue arises, your tenant expects you to do something.
You can deal with this problem by increasing insulation, adding shrubbery, or installing new carpeting or soundproofing.
If the tenant causing the problem is renting from you, you should try and resolve the issue by talking directly to him. Try and work out a solution with the tenant. However, if the problem persists and many tenants bring a lot of complaint against the culprit, you should consider evicting the tenant. It is better to lose one bad tenant than your good ones.
To ensure that your Quit notice is valid, make sure you have a clause or rule in your lease agreement. If you don't have a clause related to noise violations or quiet hours in your agreement, do well to add them now to save your business in the future.
Pest Invasion
Seeing pests such as rodents, cockroaches, and bugs in one's home is disgusting. Unfortunately, you may not be able to completely guard against this problem.
When a tenant makes such complaint, quickly get in touch with the exterminator to take care of the problem. Remember to inform your tenants about your appointment with the exterminator days before the actual day so they can make necessary arrangements.
Conclusion
Like we pointed out above, you can never completely escape tenant complaints no matter how efficient you are. In fact, your efficiency matters when it comes to dealing with these complaints. When a tenant comes to you with a complaint, you will need to behave in a mature and responsible manner. Make out time to listen to the tenant's problem and brainstorm possible solutions.
You can become known as a one of the best San Fernando Property Management Company if you can effectively deal with tenant complaints.