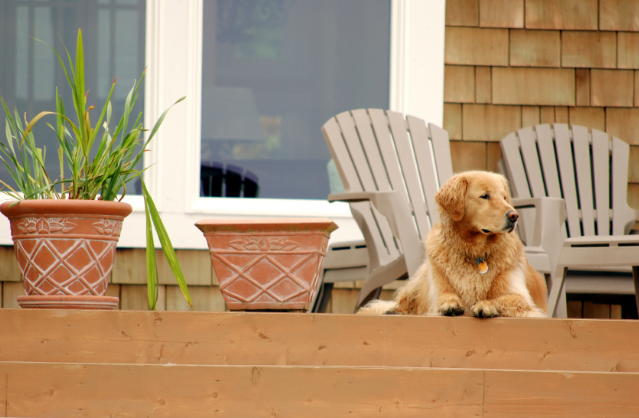 Most landlords and rental property managers in West Hollywood frown upon tenants with pets. This is because pets can create some problems such as making the mess of a property. However, with an increase in adoption of pets in the United States, it is becoming increasingly difficult to maintain "no pet" policy. At least, one out of every 15 potential tenants is a pet owner. This means that if you continue to turn every tenant that owns a pet away; you may find it difficult finding tenants to fill your vacant property.
Instead of excluding tenants and their pets, you can have some pet-friendly rental units to attract tenants. In fact, it is known that pet owners make the best tenants. Most property managers in West Hollywood are now allowing pet owners to rent their property.
If you have been turning away potential tenants because they have a pet, you should start considering having them rent your property; just make sure that you use the following guidelines to protect your property.
3 Smart Ways to Make Your Rental Property Pet-Friendly
Add Pet Agreement To Your Lease
To be on the safe side, include a pet agreement inside each lease. It does not matter whether the potential tenant has a pet or not. The goal here is to let all your tenants know what your policy concerning pet ownership is all about in case they plan to come with their pet or get one sometime in the future.
What to include in pet agreement:
Pet deposits
Number of pets allowed
Types of animals
Size limits
Doing so will make your property have pet-friendly rental units.
Demand for Pet Approval
A tenant can bring a certain type of pet into your property. Now for some pet like dogs, small birds or aquarium fish, you have nothing to worry about. These types of pets do not require any approval to be allowed into pet-friendly rental units. However, you will have to make it clear to your potential tenants that certain pets aren't allowed.
You can list the pets that do not require your approval on your pet agreement. However, if the tenant wants to bring certain pet which can cause damage to your property, such as a certain breed of dogs, he will have to get an approval from you and also sign undertaking to pay for any damage caused by the pet.
Write Down the Responsibilities of the Pet Owners
You don't have to be ambiguous as to what are the responsibilities of a pet owner on your property. Even if you have pet-friendly rental units, make sure that tenants know what their responsibilities are concerning their pets. Tenants must understand they can only bring out their dog outside on a leash and should not let their pets roam freely. Some property managers in West Hollywood require their tenants to share reports from vets in order to make sure all pets have had their appropriate vaccinations. You should also ask your tenants to get coverage for liabilities such as dog bits.
Why You Should Consider Having Pet-Friendly Rental Units
Nowadays, a good number of tenants are adopting pets. When you decide not to allow pets into your property, you are limiting the number of people you can have as tenants. To make your property attractive to animal-lovers, you can create some amenities to cater for the need of pets and their owners such as providing pet-sitting services or dog runs.
Moreover, a lot of property managers in West Hollywood have decided it worth running a property that welcomes pets because it has been shown that it helps attract good tenants. As a property manager, ensure that you tailor your policy to protect every one of your tenant as well as their pets.