The Risks of Renting to Friends and Family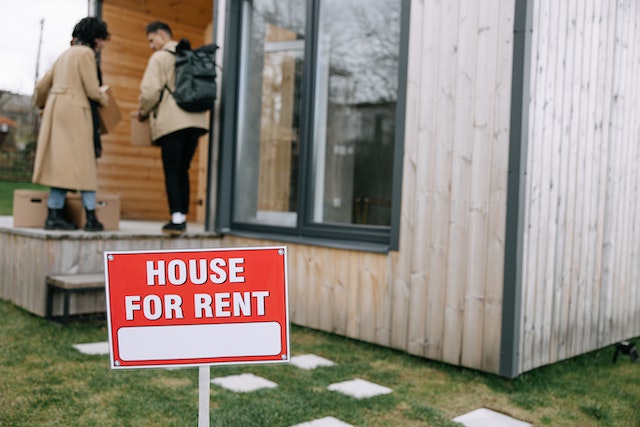 Navigating the real estate landscape can be notably complex when it involves renting to friends and family. This unique setup weaves threads of affection and responsibility together, potentially crafting either a beautiful tapestry or a tangled mess. Therefore, it's imperative to approach such renting scenarios with caution, armed with a comprehensive understanding of potential challenges. Key among the right tools for this endeavor is the ability to keep your renters happy, which aids in smoothly navigating this intricate situation.
In the following discourse, a spotlight will be cast on the potential hazards of leasing property to friends and family. The aim is not to dissuade such arrangements but rather to present a candid perspective on possible complications and effective strategies for circumventing them. The journey ahead will probe into the emotional, financial, and legal risks that may emerge while proffering sound advice to achieve an equilibrium between personal bonds and business exchanges.
The main Risks of Renting to Friends and Family
Treading the line between personal connections and business dynamics can prove to be quite tricky. Visualize a friend-turned-tenant who is consistently late with the rent, or a family member behind on utility payments, causing unnecessary strain for you. These circumstances can tense personal relationships when business-centered decisions are required. On the flip side, a lenient personal approach could compromise your business interests. When it comes to staging a rental property with friends or family as tenants, carefully balancing personal and professional roles becomes crucial and an art form in itself.
Emotional Risks in Renting to Friends and Family
Renting to friends and family isn't merely a business transaction; it's an arrangement deeply entwined with emotional ties. One significant emotional risk in such cases is the potential for conflict. For instance, a family member-tenant decides to adopt a pet in violation of the lease agreement. Addressing this could potentially lead to disagreements, negatively impacting your relationship. Instead of enjoying family gatherings, they may become battlegrounds for unresolved disputes.
Another common emotional risk is the feeling of guilt. For example, imagine having to raise the rent due to increasing property taxes or maintenance costs. This may feel uncomfortable or even guilt-inducing when the tenant is someone close to you who might be dealing with their financial struggles. Similarly, stress levels can heighten when you have to remind a friend about overdue rent or negotiate repairs for property damage. Such scenarios can trigger anxiety, causing one to question the wisdom of their decision to rent to friends or family.
Financial Risks of Renting to Loved Ones
One of the foremost financial risks in renting to friends and family lies in the territory of late payments. Consider John, who rented his second home to a childhood friend facing financial hardships. Despite the initial understanding, John found himself in a tricky situation when the friend started delaying rent payments, impacting John's mortgage obligations. These delays may become challenging to address, especially when the relationship at stake is a cherished one.
Property damage is another area where financial risks can arise. For instance, imagine renting your property to a cousin who accidentally causes significant water damage due to negligence. Repairs may be costly, and if the tenant cannot cover these costs, it may fall upon you as the landlord to bear them. Furthermore, there's a risk of potential loss of income. A classic example could be Sophie, who had to forego several months of rental income when she could not evict her brother, who had lost his job and was unable to pay rent.
Understanding Legal Implications When Renting to Family and Friends
Entering the legal labyrinth is often an unintended part of the journey when personal relationships intertwine with property rentals, giving rise to unexpected complications. Take eviction, for example. This process is strictly governed by legal protocols, even when the tenant is a close friend or relative. Picture the distress of having to legally evict your sibling due to incessant non-payment of rent – an emotionally draining process with the potential to severely damage your relationship. At this juncture, ACME Relocation advises you to create a moving plan early in the eviction process, which can help minimize the stress for both parties involved and ensure a smoother transition, maintaining a level of respect and care even in difficult circumstances.
Moreover, disputes related to property damage may also lead to legal battles. Suppose your friend, who is now your tenant, causes substantial damage to the property, intentionally or unintentionally. This could result in legal proceedings to claim the repair costs, adding another layer of complexity to your relationship. Given these potential issues, the importance of professional legal advice cannot be overstated. Engaging a lawyer can provide clarity on landlord-tenant rights and help draft a robust lease agreement to mitigate future disputes. While it may seem formal or impersonal, this step is crucial to safeguard both the personal relationship and the business agreement.
Tips for Renting to Friends and Family
Minimizing the risks of renting to friends and family begins with setting clear expectations at the outset. This involves detailed discussions about payment dates, property maintenance, and termination conditions. While it might seem uncomfortable, drafting a formal lease agreement is crucial. This legal document, beyond just being a formality, helps to prevent misunderstandings and safeguard against potential rental scams to avoid. Moreover, maintaining professional boundaries is key in this scenario. Treating the rental arrangement as a business interaction before anything else is important. This approach may demand a mindset shift, but it will undeniably set the stage for a smoother and more successful tenancy.
Conclusion
In wrapping up, it's clear that renting to friends and family carries emotional, financial, and legal risks. These risks, ranging from potential conflicts and financial hardships to legal entanglements, require careful consideration. Before entering into such arrangements, it's advisable to weigh these risks against the potential benefits. While the convenience and trust involved in renting to loved ones can be appealing, ensuring a balanced, cautious approach will serve you well in the long run.