The Pros and Cons of Allowing Pets in Your Rental Property
Pets are always a controversial topic for landlords with all the good and bad they bring. So, let's take a closer look at the pros and cons of allowing pets in your rental property.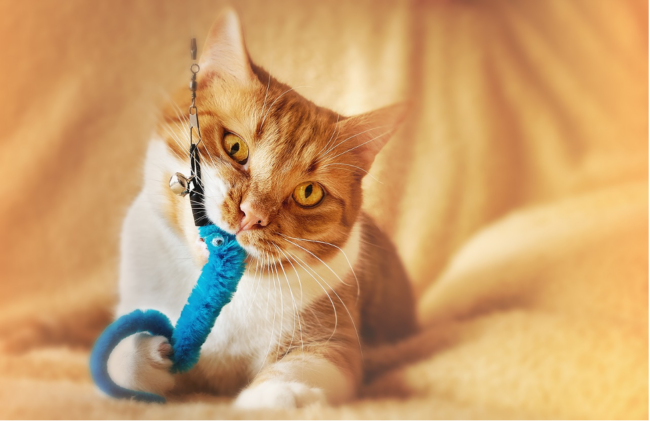 The various pros of allowing pets in your rental property
Increased demand and tenant pool
One of the major advantages of allowing pets in your rental property is the increased demand and tenant pool it can bring. Many tenants actively seek pet-friendly accommodations, with a growing number of people owning pets. By opening your property to pet owners, you tap into a larger market segment, expanding your potential tenant pool. This increased demand can lead to faster occupancy rates and reduced vacancy periods, benefiting your rental business. Moreover, pet owners are often committed and responsible tenants, prioritizing finding suitable homes for themselves and their furry companions. And it's not even hard to install reversible upgrades that will make your rental more appealing to them. So, allowing pets not only widen your customer base but also offers a rewarding opportunity to cater to the needs of responsible pet owners in search of a suitable home for their beloved pets.
Higher rental income
One of the key advantages of letting pets into your rental is the potential for higher rental income. When you open your doors to pet owners, you can justify charging higher rental rates. Many pet owners are willing to pay more for pet-friendly accommodation that welcomes their furry friends. Additionally, you may be able to implement pet-related fees or require additional security deposits, further increasing your rental income. These additional charges can help offset any potential risks associated with allowing pets and cover any potential damages that may occur. By capitalizing on the demand for pet-friendly rentals and adjusting your pricing accordingly, you can maximize your rental income and improve the financial performance of your property.
Longer tenant retention
When you establish a pet-friendly environment, you attract tenants who are pet owners and provide them with a desirable living situation. Pet owners often face challenges finding suitable accommodations that allow their furry companions, so they are more likely to stay longer when they find a pet-friendly rental. Allowing pets creates a sense of loyalty and satisfaction among your tenants, leading to better landlord-tenant communication and a chance to develop a good relationship. This stability in occupancy brings several benefits to landlords, including consistent rental income and reduced costs associated with tenant turnover. Moreover, longer-term tenants tend to take better care of the property and develop a sense of ownership, which can contribute to maintaining the property's condition.
Positive marketing and reputation
Another advantage is the potential for positive marketing and a reputable image. By embracing a pet-friendly policy, you position yourself as an accommodating and compassionate landlord, which can attract a broader range of tenants. That can increase visibility and demand for your rental property as word-of-mouth spreads among the pet owner community. Moreover, satisfied pet owners may share their positive experiences on review websites, social media platforms, or through personal recommendations, further enhancing your property's reputation. The positive marketing and reputation of allowing pets lead to much easier property management and promotion.
Emotional and health benefits for tenants
Letting people have pets brings about emotional and health benefits for tenants. Numerous studies have shown that owning pets can positively impact mental and physical well-being. Pets provide companionship, reduce stress, and offer comfort, especially during challenging times. Allowing tenants to have pets creates a happier and more fulfilling living environment. Pets offer unconditional love and emotional support, which can greatly enhance tenants' overall quality of life. Interacting with pets has been linked to improved mood, increased social interaction, and reduced feelings of loneliness. Moreover, owning pets can promote physical activity and encourage tenants to exercise regularly, which has numerous health benefits.
The various cons of allowing pets in your rental property
Potential property damage
One concern is the potential for property damage. Scratched floors, chewed furniture, and soiled carpets are among the common issues that landlords may encounter. However, it's essential to note that not all pets are destructive, and preventing such damage is possible. One way to mitigate potential property damage is by setting clear guidelines and pet policies. These may include requiring a pet deposit or additional pet-related fees to cover repairs. Conducting regular inspections can also help identify and address any issues promptly. Additionally, implementing a thorough screening process for potential tenants with pets can ensure that responsible and well-behaved pets are welcomed into the property. Still, the moving experts from Excalibur Moving and Storage recommend renting out a storage unit if you have to move out more valuable furniture or items out of the rental in a hurry in response to problems.
Allergy and health concerns
When considering whether to allow pets, addressing allergy and health concerns is important. Some tenants may have allergies or sensitivities to pet dander, which can cause discomfort or respiratory issues. To mitigate these concerns, you can implement thorough cleaning between tenancies and maintain good indoor air quality. Additionally, you may consider designating specific pet-friendly units or floors to minimize exposure for non-pet owners. Clear communication with tenants about the presence of pets in the building can also help individuals with allergies make informed decisions. It's crucial to prioritize the health and well-being of all tenants, striking a balance between accommodating pet owners and maintaining a healthy living environment. By implementing appropriate measures that apply to every family or not, you can create a rental property that caters to the needs of both pet owners and non-pet owners.
Noise and disturbance
Noise and disturbance can be valid concerns with pets around. Pets, especially dogs, have the potential to create noise that may disturb other tenants. Barking, scratching, or playing can be disruptive, leading to complaints and tensions among residents. Thus, you must establish clear rules and guidelines to address this issue. Specifically, those that define quiet hours or limits on the number or size of pets. Proper screening of pet owners can also help identify responsible individuals who can manage their pets' behavior effectively. Furthermore, open communication with tenants is essential, encouraging them to report any noise issues promptly. By addressing noise concerns proactively and taking appropriate measures, such as addressing training needs or providing designated pet exercise areas, you can minimize disruptions and maintain a peaceful living environment for all tenants.
Liability and insurance considerations
Liability and insurance considerations are crucial with pets involved. While pets can bring joy and companionship, they also introduce all the risks we've already discussed. Landlords should ensure they have appropriate liability insurance coverage to protect against pet-related incidents, such as bites or property damage caused by pets. So, reviewing insurance policies and discussing coverage with insurance providers is important to ensure adequate protection. Additionally, landlords may consider implementing pet-related clauses in lease agreements, clearly defining responsibilities and liabilities for pet owners. That can include requirements for pet vaccinations, adherence to local pet regulations, and pet behavior expectations. Therefore, open communication with tenants about their responsibilities and potential liabilities is also key. Landlords can mitigate some risks by addressing liability and insurance considerations upfront.
Potential decrease in property value
One potential concern is the possibility of a decrease in property value. Some landlords worry that pet-friendly policies may deter certain tenants or potential buyers who do not have pets. Or even those who have concerns about living near them. However, it's important to note that the impact on property value can vary depending on various factors. Location, market demand, and the property's overall condition all contribute. Ultimately, it's crucial to carefully consider the local market dynamics and weigh the benefits of attracting pet owners against the potential impact on property value. With thoughtful management and proactive measures, you can reduce the negative effect on property value, and the advantages of allowing pets can outweigh any perceived drawbacks.
Your final decision on pets
With everything we've covered on the pros and cons of allowing pets in your rental property, you can now make an informed decision! Whatever you decide, ensure it meshes well with your plans as a landlord.