Preparing Your Rental Property for a Tenant's Move-Out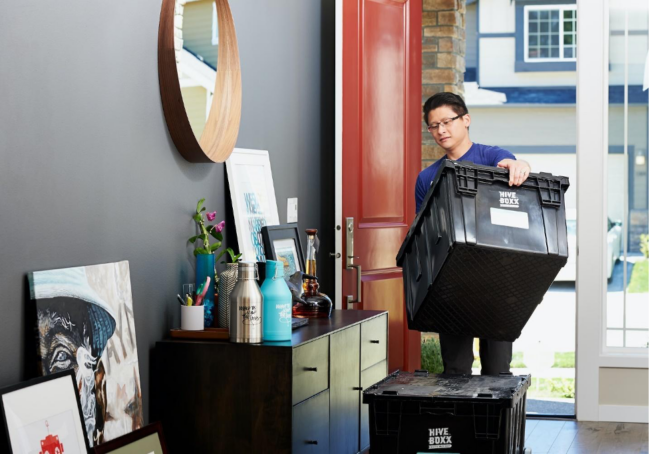 Preparing your rental property for a tenant's move-out encompasses a range of crucial tasks and considerations. This comprehensive process involves everything from conducting pre-move-out inspections to addressing cleaning expectations, repairs, and handling security deposits. So, let's go over these vital steps, offering insights and advice for a successful move-out experience!
Conduct a pre-move-out inspection
Performing a pre-move-out inspection is prudent when preparing your rental property for a tenant's move-out. This essential inspection serves as a documented record of the home's condition before the tenant departs. It's best practice to schedule this inspection in advance, in the presence of your renter, if possible. Walk through the home together, room by room, and check for existing damages, wear and tear, or maintenance issues. Use a checklist or a camera to document findings meticulously. This inspection is a basis for assessing any damages beyond normal wear and tear, which can be deducted from the security deposit. By conducting this inspection collaboratively, you minimize disputes later on and ensure a smooth transition for both parties. It's a proactive measure that protects your property and maintains transparency.
Communicate cleaning expectations
In order to streamline tenant relocation, it's vital to communicate your cleaning expectations effectively. Clarity on the required cleaning standards can prevent misunderstandings and ensure a smooth move-out process. Start by providing a detailed cleaning checklist that outlines the specific tasks you expect them to complete. This checklist should cover floors, walls, appliances, and other relevant items. Emphasize the importance of leaving the home in the same condition as when they moved in. It's also a good practice to explain how any deductions from the security deposit will be determined, giving them a clear understanding of the consequences of not meeting these expectations.
Repairs and maintenance
Repairs and maintenance are integral to preparing your rental property for a tenant's move-out. Regular upkeep ensures it remains in top condition and reduces the chances of costly repairs. Furthermore, it's essential to address any necessary repairs promptly to avoid inconveniencing the incoming renters. The Best Movers NYC storage teams warn that you want to consider hiring a storage unit to temporarily move your furniture and other items out of the rental. This approach provides ample space for contractors to work efficiently, minimizing the risk of damage to personal belongings. Simultaneously, it allows for thorough cleaning and restoration, ensuring the rental is in excellent condition.
Handling security deposits
Handling security deposits is a critical aspect of managing rental properties. It's imperative to adhere to legal requirements regarding security deposits, which vary by location. When your tenant moves out, assess any damages beyond normal wear and tear and promptly return the remaining deposit amount. Transparency is key, so provide an itemized list of deductions, including repair costs. This not only fulfills legal obligations but also fosters trust. Timeliness is equally important as most jurisdictions require you to return the deposit within a specified timeframe, usually within a few weeks after move-out. Therefore, staying well-informed about local regulations and maintaining open communication regarding the security deposit process with your tenant is essential for a smooth and legally compliant transition.
Deep cleaning and maintenance
Deep cleaning and maintenance are vital in preparing your rental property for a tenant's move-out. Scheduling professional cleaning services ensures that every nook and cranny of your rental is thoroughly cleaned, eliminating any traces of the previous inhabitants and leaving it spotless for the new one. Furthermore, addressing pest infestations is crucial, as it maintains hygiene and avoids potential discomfort. Regular maintenance checks during this phase help identify and rectify any issues that might have gone unnoticed. Maintaining the curb appeal is equally important, as a well-kept exterior creates a positive first impression. In summary, deep cleaning and maintenance contribute to the overall appeal of your rental property, attracting quality tenants and ensuring the property remains in top-notch condition for years to come.
Evaluate and update rental insurance
Evaluating and updating rental insurance is a crucial aspect of responsible property management. Regularly reviewing your landlord's insurance policy is required to ensure that it adequately protects your property and covers potential risks. Be attentive to any changes in your property's value, as this may necessitate adjusting your coverage accordingly. Additionally, stay informed about any new regulations or requirements related to rental insurance in your area. You might want to explore additional coverage options, such as liability insurance, to protect yourself from unforeseen liabilities. Keep a clear record of your insurance policies, and make sure your tenant is aware of their responsibilities regarding renters' insurance, too.
Marketing and finding new tenants
Marketing and finding new tenants is a continuous process in rental property management. Even before your current tenant moves out, you must consider making your rental property stand out again. Start by taking high-quality photos of the property, showcasing its best features, and ensuring they're well-lit and appealing. When listing your property on relevant rental platforms, craft a compelling description highlighting its unique selling points. Effective screening of potential tenants is equally important. Establish clear criteria, conduct thorough background checks, and ensure your selection process is consistent and compliant with fair housing laws. Ultimately, marketing and tenant selection are ongoing efforts that require attention to detail and responsiveness to market trends and tenant preferences. By continuously refining your approach, you can attract reliable tenants and maintain the value of your rental property.
Documenting everything
In order to manage your property professionally, meticulous documentation is your best ally. Keep comprehensive records of all communications, agreements, and transactions related to your rental property. This includes lease agreements, repair requests, maintenance schedules, and correspondence with tenants. Create a dedicated tenant move-out file where you organize move-in and move-out inspection reports, photos, and any relevant invoices or receipts. This thorough record-keeping serves several purposes:
It helps you stay organized and on top of your responsibilities as a landlord.
It provides a clear paper trail in case of disputes, ensuring a fair and transparent resolution process.
It assists in tracking property performance and maintenance needs over time, helping you make informed decisions about necessary repairs or updates.
Documentation is the cornerstone of professional property management, enabling you to protect your investment and maintain a positive landlord-tenant relationship.
For long-term rental success
In the end, meticulously preparing your rental property for a tenant's move-out ensures a harmonious transition, protects your investment, and upholds your commitment to professionalism. So, this proactive approach ultimately benefits both parties involved and sets the stage for a successful property management experience!