How to Make Your Rental Property Stand Out in a Competitive Market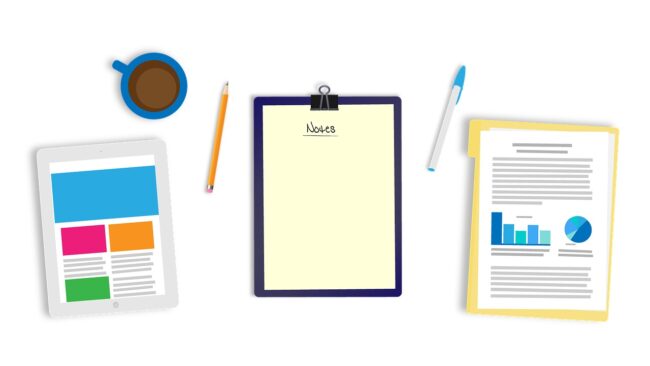 Knowing how to make your rental property stand out is essential in a saturated rental market. With numerous properties vying for attention, strategic and effective approaches can differentiate between vacant units and a profitable investment.
Know your target tenants
Even with the changes in the Los Angeles rental market, rentals remain highly profitable if you know how to make your rental property stand out in a competitive market. Understanding your preferred tenants is the first crucial step in this journey. By identifying the ideal tenant profile, you can precisely tailor your rental to match their needs. So, conducting thorough market research to comprehend tenant preferences will provide valuable insights. Armed with this knowledge, you can make strategic decisions, such as focusing on family-friendly features, pet-friendly policies, or amenities catering to young professionals. Knowing what tenants you prefer also allows you to promote your rental effectively, ensuring it resonates with those seeking what you have to offer. So, this is often the foundation of success in the competitive real estate market.
Curb appeal matters
Curb appeal matters when it comes to making a home stand out. The first impression your home makes on potential tenants often occurs as they approach it from the street. A well-maintained exterior with appealing landscaping can captivate prospective renters and draw them in. Simple enhancements like fresh paint, a neat garden, and an attractive front door can work wonders. Think of it as the "wow factor" entices tenants to explore further. Curb appeal isn't just about aesthetics; it reflects the property's overall condition and maintenance. When tenants see that you've taken care of the outside, they're more likely to believe you've done the same on the inside. So, invest in curb appeal, an essential element in attracting quality tenants.
Interior design and staging
Interior design and staging are pivotal in making your rental property stand out. A thoughtfully designed interior can create an inviting atmosphere that resonates with potential tenants, making them feel instantly at home. Consider modernizing the space with contemporary furnishings and tasteful decor that complements the property's overall aesthetic. Staging goes beyond aesthetics, too, as it strategically highlights the home's key selling points. By showcasing functional spaces, such as cozy living areas and well-organized kitchens, you can help renters visualize themselves living comfortably in the space. Additionally, effective staging can make rooms appear more spacious and maximize their potential. Remember, a well-staged interior captures attention and leaves a lasting impression, increasing the likelihood of attracting quality tenants who appreciate the care and effort you've put into creating a welcoming environment.
Renovation and upgrades
Renovation and upgrades can significantly boost your rental's appeal and value. So, it's essential to identify cost-effective renovation projects that align with tenant expectations. Focusing on kitchen and bathroom upgrades can be particularly impactful, as these are often key areas of interest. Think about energy-efficient improvements, such as LED lighting or programmable appliances, which attract eco-conscious tenants and reduce long-term operational costs. However, it's crucial to emphasize that you should always opt for professional installation services for your appliances in Orange County. That ensures that installations are executed to the highest standards, guaranteeing quality and lasting results that impress your potential tenants. By investing in these renovations wisely, you can make your rental property stand out in the competitive market, offering renters the modern amenities and comfort they desire while securing long-term profitability.
Effective marketing
Effective marketing is the linchpin of success in the competitive real estate market. The first step is crafting compelling listings, complete with high-quality photos and virtual tours. These elements grab the attention of potential tenants and help them envision their future home. Leveraging social media platforms and online advertising amplifies your marketing reach, too. Targeted marketing campaigns ensure your listings are seen by the right audience, increasing the chances of attracting suitable tenants. Moreover, timely and responsive communication with inquiries and scheduling viewings builds trust and a positive impression. By employing these marketing strategies, you fill vacancies faster and reduce tenant turnovers.
Competitive pricing strategies
Competitive pricing strategies are pivotal when navigating the challenging waters of the real estate market. Setting the right price is akin to finding a sweet spot since if it's too high, you may deter potential tenants, but if it is too low, you risk undervaluing your home. To strike the right balance, research the local market thoroughly and analyze comparable properties in your area, considering their size, amenities, and location. Offering incentives like flexible lease terms or utilities can make your offer more enticing. Remember that market conditions can change, so staying vigilant and periodically adjusting your pricing strategy is essential.
Incentives and amenities
Incentives and amenities can set your listing apart in a crowded market. Consider offering unique incentives to attract tenants, such as flexible lease terms, discounted security deposits, or move-in specials. Additionally, adding desirable amenities to your property can be a game-changer. Features like a fitness center, on-site laundry facilities, or pet-friendly policies can appeal to potential tenants. However, to make these amenities truly shine, ensuring they are well-maintained and consistently available is essential. To enhance your property's allure, collaborating with local service providers can be advantageous, too. For instance, the Affordable Reliable Moving Company Orange County advisors recommend working with movers, storage providers, and even cleaners to offer better rates. That makes your listing more attractive and simplifies the moving process for your tenants. So, by investing in incentives and amenities, you create a competitive edge that entices tenants and boosts your listing's desirability.
Professional property management
Professional property management is a true boon for rental property owners. It's a smart investment that can vastly improve the profitability of your rental. Property management companies bring expertise and efficiency, from marketing and tenant screening to maintenance and rent collection. Their experience allows them to set optimal rental rates, reducing vacancies while maximizing your income. They also ensure that your property complies with local regulations, reducing legal risks. Property managers provide exceptional customer service, handling tenant concerns promptly and professionally. They can take the burden of day-to-day management off your shoulders, giving you more time and peace of mind. With professional property management, you can rest assured that your rental property is capable of generating steady income and minimizing hassles, making it a valuable asset in a competitive market.
For a property that always attracts tenants
Ultimately, knowing how to make your rental property stand out in a competitive market is a journey worth embarking on. By implementing the strategies discussed, you can secure quality tenants, maximize profitability, and ensure your property remains a sought-after gem in the rental landscape!
Meta Description:
Check out our guide on how to make your rental property stand out in a competitive market and boost your profits and long-term earnings!