The Role of Technology in Streamlining Tenant Relocation and Storage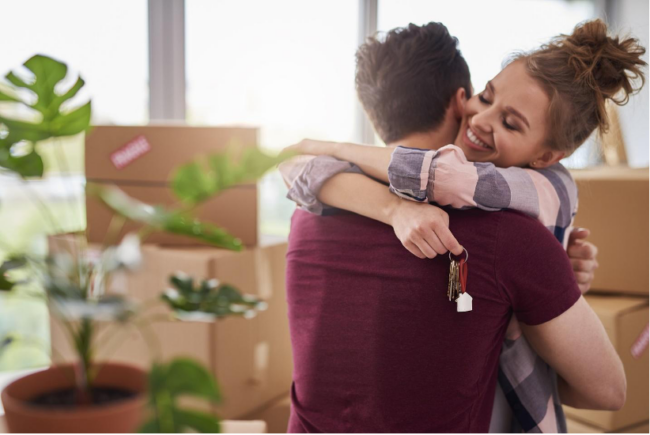 In real estate, the role of technology in streamlining tenant relocation and storage is pivotal. As the demand for seamless transitions and efficient storage solutions grows, innovative technological advancements reshape how people navigate these processes. So, technology is not merely a tool. It is the driving force behind optimizing the entire relocation and storage experience!
The traditional challenges of tenant relocation
Tenant relocation often presents several traditional challenges in the real estate industry:
There's a lack of transparency in communication between landlords and tenants, leading to confusion and frustration during the move.
The reliance on manual documentation and paperwork can be time-consuming and error-prone, potentially causing delays.
Temporary storage solutions for tenants are always a concern, as finding secure and accessible storage spaces can be challenging.
Security concerns related to personal belongings during relocation can cause anxiety for tenants.
In addressing these challenges, technology plays a crucial role in streamlining tenant relocation and storage. Real estate professionals can alleviate these issues by implementing digital solutions, enhancing communication channels, and creating a nicer experience.
Smart property management systems
Smart property management systems have become invaluable tools for landlords and property owners. These innovative systems offer a range of benefits that can be leveraged to make your rental property stand out. They enable remote monitoring and control of various property functions, such as heating, cooling, and security systems. This ensures a comfortable and safe living environment for tenants. Additionally, these systems facilitate seamless communication between landlords and tenants through mobile apps and online portals. Thus allowing for quick responses to maintenance requests and inquiries! With the ability to automate rent collection and lease renewal reminders, landlords can streamline administrative tasks and improve efficiency. So, by embracing smart property management systems, you don't only enhance the tenant experience. You also increase your property's appeal, setting it apart as a modern and well-managed rental option.
Virtual tours and 3D visualization
Virtual tours and 3D visualization have revolutionized how we explore real estate properties. They allow you to immerse yourself in a property without being physically present. In other words, even if you are moving from Miami to LA and hiring interstate movers without visiting the property in person, you can easily grasp what it offers and make plans for your furniture and decorations to make moving here from Miami a breeze! You can navigate through high-quality, interactive 3D tours through each room, examine details, and get a feel for the space. This saves time and effort and gives you confidence in your decision, ensuring that your new home is a perfect fit.
Digital documentation and contracts
Digital documentation and contracts shift away from traditional paper-based processes, streamline transactions, and reduce paperwork and manual errors. By adopting digital signatures and secure online platforms, property owners and tenants can expedite agreements and lease signings, often within a matter of minutes rather than days. This enhances property management by providing a digital trail of all interactions and agreements, making it easier to retrieve and reference important documents when needed. Furthermore, the accessibility of these digital records simplifies compliance with regulatory requirements and auditing processes. In essence, digital documentation and contracts empower property managers to work more effectively and provide a superior experience for both themselves and their tenants, ultimately contributing to the overall success of property management operations.
IoT and smart locks
IoT and smart locks have ushered in a new era of convenience and security in real estate. These innovative technologies allow property owners to remotely control and monitor access to their homes, enhancing both convenience and safety. As attested to by the experience of City Movers Miami, this lets people monitor their homes even when at work, and, as such, they can open their doors and let movers do their thing even if they're not available in person. So, with smart locks, homeowners can grant access to authorized individuals through mobile apps, ensuring that deliveries, service providers, or movers can enter the property when needed, even in their absence. Not to mention that these locks can offer advanced security features like real-time alerts and activity logs, providing peace of mind and deterring unauthorized entry.
Mobile apps for tenant management
User-friendly applications offer a range of features that simplify communication and streamline operations. Tenants can access self-service portals to submit maintenance requests, pay rent, and view important documents from the convenience of their smartphones. Furthermore, mobile apps also provide a platform for real-time messaging, ensuring swift responses to inquiries and concerns. On top of that, property owners can use these apps to send lease renewal reminders and updates, improving transparency and tenant engagement. So, in the modern real estate landscape, mobile apps have transformed tenant management, offering efficiency, convenience, and enhanced communication.
Data analytics and predictive maintenance
Data analytics and predictive maintenance have emerged as invaluable tools in the real estate industry. Property owners can make informed decisions about maintenance and property management by harnessing data-driven insights. Data analytics processes large volumes of information, identifying trends and patterns that might otherwise go unnoticed. This allows property owners to prioritize maintenance tasks, reducing costs and enhancing property value. Predictive maintenance takes this further, using historical data and machine learning algorithms to forecast when equipment and systems require maintenance or replacement. This proactive approach prevents costly breakdowns and ensures that properties are well-maintained.
Making the most of relocation by embracing tech
In the end, the transformative impact of technology on streamlining tenant relocation and storage is undeniable. As we move forward, the continued integration of smart solutions, data analytics, and secure systems will further enhance the efficiency and convenience of these processes. Embracing these advancements ensures tenants and property owners can navigate relocation and storage with greater ease and confidence, marking technology's indispensable role in shaping the future of real estate management.
Meta Description:
Check out our guide on the role of technology in streamlining tenant relocation and storage so you can enhance your property management!
Keywords:
streamlining tenant relocation and storage
Picture Link:
https://pixabay.com/photos/couple-move-key-apartment-owner-8056160/