Most Popular Los Angeles Neighborhoods for Renters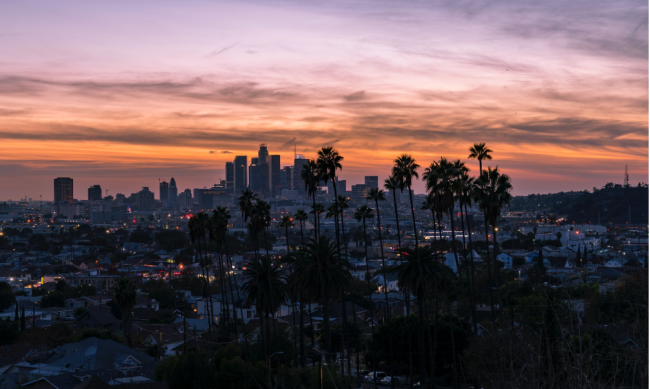 Los Angeles, which is teeming with excitement, famous people, and entertainment, is where many of us would like to live. It has stunning scenery, fantastic weather with plenty of sunshine all year long, beautiful architecture, and many fun places to go and things to do. As you might anticipate, there is a wide range of advantages to living in apartments in Los Angeles, and these advantages will change based on the neighborhood you choose. Each district has its distinct character, from the buzzing Hollywood to the more historic Palms. If you intend to live in Los Angeles, use this list of the most popular Los Angeles neighborhoods for renters to find the perfect area for you!
Encino
Encino is one of the more affordable neighborhoods in L.A. However, it offers many options, satisfying both those seeking affordable housing and those seeking a luxurious and extravagant rental. Therefore, even if you are looking for high-end units, you will find something to your liking in Encino. Surprisingly, the neighborhood still has a small-town vibe despite this. These features make Encino one of the 10 hottest neighborhoods in L.A. Its easy proximity to busy highways only slightly detracts from the calm and relaxing ambiance. Furthermore, this makes traveling within Encino and L.A. more practical!
Downtown LA
One of the nicest areas in Los Angeles is Downtown L.A., which is in the city's center and has a unique blend of old and new structures. As we've heard from our friends over at armovingco.com, many people who move to Los Angeles prefer to relocate to homes in Downtown LA. Some of its previous warehouse areas have recently been transformed into apartments, lofts for artists, offices, and condominiums. Even though downtown Los Angeles is known for its skyscrapers, it also has many parks open to everyone, including people with pets. Additionally, several unique lofts in this area are probably more expensive, but there are also more affordable options. Downtown L.A. might be the right neighborhood for you if you prefer the busy city life.
Hollywood
Hollywood doesn't require much introduction, but this area offers more than a quick getaway for spotting celebs. Instead, whether you relocate to more expensive WeHo or affordable NoHo, it's well-equipped to function as a warm place to call home. Hollywood will impress and offer opportunities for singles looking to rent and families alike.
Hollywood is a sought-after area for artists and non-artists due to its abundance of tourist attractions and cultural diversity. Upscale living, luxurious homes, and celebrity sightings are all common in Hollywood. Mid-rise buildings make up the majority of the real estate in this area, many of which have a retro aesthetic. And even if the rent might not be cheap, the views and benefits of residing in one of Los Angeles' most exciting neighborhoods more than make up for it.
Koreatown
The neighborhood's stunning architecture is merely the first perk available to renters who choose Koreatown. The nightlife is vibrant and varied, and some places that act as its hubs are open every day of the year. The local arts and culture scenes are surprisingly rich as well. This is all complemented by the tasty variety of cuisines it can provide. Finally, it is more affordable than most other L.A. communities, making it one of the more popular Los Angeles neighborhoods for renters on a budget.
Silver Lake
The diverse area between Hollywood and Downtown LA, Silver Lake, is known as the "Brooklyn of Los Angeles." Residents will never run out of things to do in Silver Lake with events like the Silver Lake Farmers Market and Silver Lake Flea, the shops and restaurants in Sunset Junction, the outdoor Silver Lake Picture Show, and more! Silver Lake is surrounded by its namesake reservoir, offering locals beautiful walking routes, dog parks, and a variety of options for outdoor entertainment. Due to many small townhouses, if you decide to make Silver Lake your home, make sure you employ professional furniture movers to transfer heavy pieces! Silver Lake renters looking for a home can discover a variety of Mid-Century Modern homes, roomy ranches, and apartments.
Sawtelle
You don't need to look any further if you enjoy cuisine in general or if you are looking for the ideal L.A. area. Tasty treats are one thing Sawtelle excels at providing to its residents. Sawtelle is a wonder of variety and culinary prowess, with practically every cuisine in the globe represented in such a small area. However, that's not all. Additionally, it is the location of Japantown, which showcases a variety of cultural treasures related to the nation whose name it carries. However, the cost of living is a bit higher here.
Palms
The earliest annexation to Los Angeles was Palms, a diversified and heavily inhabited area. The location is fantastic, with a metro line nearby and a fashionable area in the middle of the city and the beach. This neighborhood is for you if you want options for social outings and relaxed days on the beach. These features make Palms popular amongst millennials and young people in their 20s and 30s. It's a popular Los Angeles neighborhood for young renters and families.
Westwood
Looking for an L.A. area near a prestigious university? Think about settling in Westwood! The neighborhood is excellent for graduates, young professionals, and families with older kids to call home because the UCLA campus is nearby. Westwood is a popular rental area with attractive single-family homes, townhouses, and high-rise apartments because of its closeness to wealthy Los Angeles areas like Bel Air, Beverly Hills, and Brentwood. Along with Wilshire Boulevard, home to some of L.A.'s oldest structures, Westwood Village, which has been a center for retail and entertainment since the 1920s, also exhibits the charm of Westwood.
Conclusion
We hope our guide has introduced you to the popular Los Angeles neighborhoods for renters. It might seem intimidating at first, but this vibrant city has much to offer to all kinds of people. So with a bit of patience and perseverance, you can find the perfect area. Good luck in your house hunting!