Strategies for Singles Renting an Apartment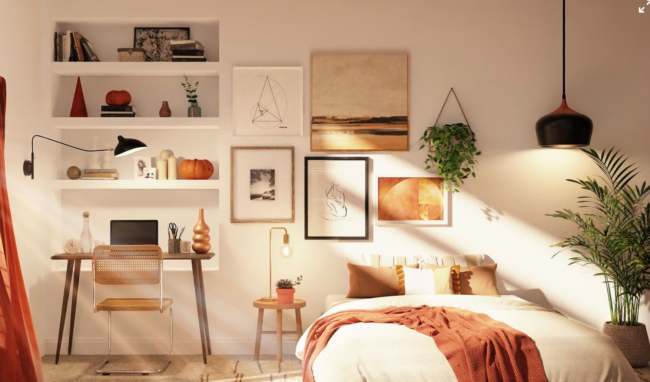 Younger adults—those younger than 35—represent the largest percentage of renters in the US, as found by Pew Research. As is logical, many tenants in this age group are single, with many finishing off the payment of their student loans and saving for a deposit if their dream is to be a homeowner. Renting an apartment enables you to avoid costs such as furniture purchases and repairs while ensuring you are close enough to neighbors to receive a helping hand if you need it. If you are a single person who has just found the rental home of your dreams, however, it is vital to take steps to ensure your safety and security. Read on to discover a few key strategies.
Invest in a Security Camera System
When you are a tenant on a short- or mid-term contract, you may not be allowed to drill the walls to secure a security camera. There are many completely wire-free setups to choose from, however, and it is easy to install a doorbell camera, smart outlets, and other equipment while respecting the terms of your contract. Check out security systems by brands like SimpliSafe, Frontpoint, Abode, Cove, and Ring Alarm Security Kit. These cost as little as $150 for equipment, with monthly costs starting at around $20.
Meeting New People in Public 
One in three Americans says that they have used an online dating app at some point in their lives. If you're single and in the mood to mingle, make it a point to keep online romantic scammers at bay by embracing various strategies. First, meet them in a busy public area that is not too close to your apartment. Secondly, don't move too fast and try to avoid inviting them to visit too quickly. Remember that online dating swindlers can be quite artful at making themselves seem sincere and trustworthy.
Build a Supportive Network with Neighbors
Most apartment blocks have communities that attend meetings and sometimes organize social events. Make it a point to attend the next barbecue or drinks day, and find people that you can build a mutually supportive network with. Someone may need help with dog-walking, and you may need a hand with transport. Being friendly with neighbors will also ensure that they look out for you and become familiar with your routines and behaviors. If anything is out of the ordinary, they will be able to quickly identify it and will take action to keep you safe. Talking to neighbors also ensures that you can discuss common safety measures such as smart lighting in outdoor spaces, gardens, and hallways. These lights automatically light up when someone is around and go dim when nobody is around.
Consider Wearing a Personal Safety Alarm
Problems can sometimes occur, not when you're in your home, but when you are accessing it via the garage, outdoor gardens, and similar spaces. A personal safety alarm is small and fits discreetly into clothing or accessories. When activated, they emit a loud sound, calling attention to the fact you are in danger and capturing the attention of neighbors. Some personal alarms send distress messages to chosen contacts, adding another layer of protection.
If you're living alone in a rented apartment, you may worry about safety. Leverage the power of technology, installing security cameras and a smart bell that lets you see who is at the door. Be wise when dating, taking time to bring your love interest home. Finally, make friends with trusted neighbors and rely on a personal safety alarm for extra protection.