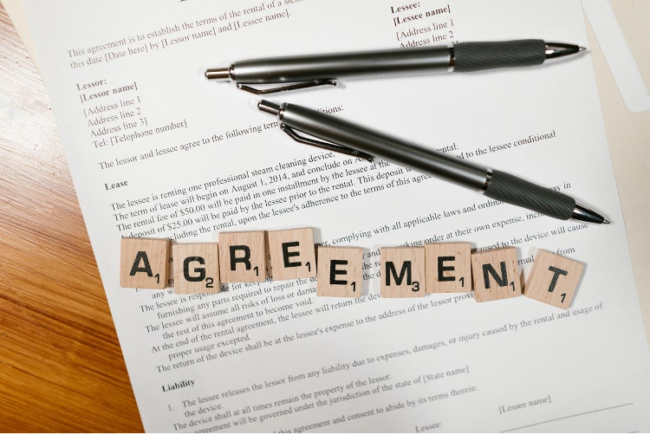 Landlord's Guide to Security Deposit Refunds
Landlord's Guide to Security Deposit Refunds
The end of a tenancy can raise a series of controversies for both tenants and landlords. Namely, this is about the security deposit refund and several situations in which both parties can find themselves unsure of how to proceed. The security deposit process works differently in each state. In California, the Department of Consumer Affairs states the procedures that a landlord must follow in terms of receiving and refunding a tenant's security deposit. To avoid a sticky situation, you need to be familiar with these regulations. In light of that, this landlord's guide to security deposit refunds will lead you to the most critical points of the process.
What is a security deposit?
In most general terms, a security deposit is a lump sum of money that tenants are required to put down before moving into a rental property. A security deposit is not the same as an advanced rent payment that most landlords require. There are several things that landlords need to consider. And adding a layer of financial security in case a tenant skips on rent payment or if there are potential damages that require repair are just some of them. Thus, a security deposit is a way to ensure that unpredicted costs caused by a tenant will be covered.
Is the security deposit refundable?
The short answer is, yes, it is. But this is where the most misunderstandings arise between landlords and tenants. A security deposit is a way to tenant-proofing your rental property. However, there are some rules prescribed by law. Some allow a landlord to keep the deposit or deduct a certain amount under given circumstances. Besides, individual rental leases can also vary in terms and conditions regarding a security deposit refund. Therefore, as a landlord, it is vitally important to clearly state all the requirements your tenants must meet to receive the deposit upon moving out. This way, you will avoid disputes later on.
Key Considerations for Landlords Regarding Security Deposit Refunds
Navigating the process of security deposit refunds can be complex for both landlords and tenants. As a landlord, it's crucial to understand your rights and obligations when it comes to refunding security deposits. While the short answer is that security deposits are refundable, there are important rules and regulations to follow. Landlords may be allowed to keep a portion of the deposit or make deductions under specific circumstances. Additionally, lease agreements can vary in terms of refund conditions. To avoid misunderstandings and disputes, it is essential for landlords to communicate the requirements for deposit refund eligibility to tenants clearly. By providing clear guidelines and adhering to applicable laws, landlords can streamline the security deposit refund process and maintain positive relationships with tenants.
California landlord-tenant law
The Golden State is among the most tenant-friendly and the first in the country to enact statewide rent control laws. When it comes to the security deposit, the landlords in California must adhere to the following basic rules:
A landlord can charge up to three months' rent for furnished and a maximum of two months' rent for unfurnished property.
Under California State law, you cannot charge a nonrefundable cleaning or pet fee. These must fall within the maximum applicable security deposit fee and are refundable.
As a landlord, you must disclose specific information to tenants in the lease. These could be the presence of mold, for instance, or whether the gas or electricity in the unit serves other areas as well.
This may give you the idea of quite a few misconceptions about being a landlord. Under California State Law, the tenant has their own rights, which a landlord must respect. Further, the law dictates that you have 21 calendar days from the day your tenant has moved out to return their deposit. If there are some deductions, you must provide an itemized statement referring to the use and the exact amount spent. You will also need to refund the remaining amount of the security deposit.
Effective Communication and Documentation: Key Factors for Landlords in Security Deposit Refunds
When it comes to security deposit refunds, communication, and documentation play a vital role. Maintaining open lines of communication with tenants throughout their tenancy and during the move-out process can help address any concerns or issues promptly.
Additionally, conducting a thorough preliminary inspection before tenants move in and a final walkthrough after they move out is essential. Documenting the condition of the rental property through written reports and photographs can provide evidence in case of disputes over damages or deductions. By prioritizing effective communication and diligent documentation, landlords can minimize the chances of disagreements and ensure a fair and transparent security deposit refund process for all parties involved. This proactive approach builds trust and fosters positive landlord-tenant relationships, ultimately benefiting both parties.
Preliminary inspection and final walkthrough
Your tenants will most likely visit your rental for inspection before deciding to move in. This allows them to see what needs fixing or painting. This way, they receive a refund of their security deposit later on. Be careful how you communicate with your new tenants – this is critical for a healthy landlord-tenant relationship. At this stage, it's best to be honest and state the rules of tenancy clearly. This will help you avoid potential disputes when the time for the security deposit refunds comes.
Whether you should refund the full security deposit or are the potential deductions you should make will be clear once you perform your final walkthrough. This is done right before your tenants move out. As a landlord, you are entitled to make deductions as long as your property is in a deteriorated state compared to when your tenants first moved in. Hence, you cannot deduct a cleaning fee if the carpets were not cleaned upon them moving in, and your tenants are leaving them filthy. Also, you cannot withhold the refunds of a security deposit for ordinary wear and tear either.
Hiring a mover for a local LA move
Moving is always a challenge, whether across the street or on the opposite coast. It is a big task requiring a lot of heavy lifting and maneuvering bulky items in a constricted space. So, it's best to do yourself a favor and partner with a professional mover that knows the local area well. Knowing that the neighborhood team can handle it will give you peace of mind. Whether you are a tenant or a landlord, this will help you secure yourself against inadvertent property damages. So, even if the rental is pristine, things can spin out of control on moving day. Thus, keep yourself on the safe side, and move your furniture within the LA area with an expert mover by your side.
What can a landlord deduct from a security deposit?
Most of the time, tenants cannot keep the rental in exactly the same condition as when they are moving into it. Thus, various situations entitle you to make a deduction from the security deposit as a landlord. The most common scenarios are the following:
deduction of a rent payment
unpaid utility costs
cleaning fees stated in the lease beforehand
property damages
unusual wear and tear
Perhaps the most crucial part of the landlord's guide to security deposit refunds is to act timely. From the date of your tenants moving out, you have 21 days to refund the deposit. So, it is best to count within this time frame and resolve all potential issues. If you are past the due date for refunding the security deposit, your former tenant has the right to take you to a small claims court. Also, for deductions over $125, you will need to present a receipt or at least an estimate.
In summary, this brief landlord's guide to security deposit refunds covers the basics of the topic. It provides you with solid information, and it will help you protect yourself if you have an expiring lease coming up. So, please take note, and benefit from it.