7 Misconceptions about Being a Landlord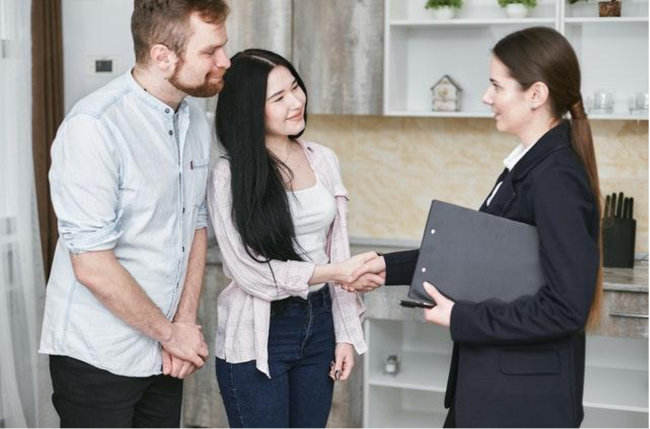 If you are thinking of renting a property, you should first learn about the misconceptions about being a landlord. If you have ever been a tenant, you have probably had them yourself. However, those misconceptions are just that and nothing more. At the same time, there are misconceptions about tenants too. But if everybody considered them, there would be no tenants or landlords. Nobody would offer properties for rent, and nobody would live in them. So, it would be best if you tried to get past those illusions and be a good and fair landlord. And to give you a hand, we made a list of those fallacies and how to avoid them. So keep reading to find out how you can become a landlord that tenants would love.
Landlords ask for and never return safety deposits
That can't be more wrong, and people that believe that never rented their property to strangers. Safety deposits exist to protect landlords from the damages that tenants can do. As previously said, when you become a landlord, you assume the risk of letting various people into your property. Some of them can be good tenants, but some of them, not so much. There have been many cases of tenants with fake landlord referrals creating problems. They damage the property; they are always late with the rent, and so on.
Therefore, landlords need those safety deposits to protect themselves from such issues. In addition, if all goes well, any landlord should return the security deposit at the end of the lease arrangement. You also have a reputation to keep and need to receive good reviews. After all, no one wants to rent from someone that doesn't return the money even if everything goes well.
Landlords can enter and exit the property as they wish
False! Landlords can enter the property they rent only if the tenant agrees. The law requires landlords to notify their tenants if and when they wish to enter the premises. If they don't do so, there can be sanctions for the landlord. However, if they have a good reason to enter the property, they can do so. For example, if the rental homes' security is at risk, or the landlord suspects illegal activities on the property, he can enter without permission. So, if you ever need to enter the property you rent, make sure you have either informed your tenant or have a valid reason. That way, you can avoid at least one of the misconceptions about being a landlord.
Caption: When you rent a property, you become a guest in that house. Therefore, make sure you avoid one of the misconceptions about being a landlord and let your tenants know when you want to visit.
Alt: Person standing in front of a welcome mat.
Landlords can increase the rent when they want
Some tenants think that landlords have the right to raise the rent at any time and for any reason. However, the facts are slightly different. Even though rent control regulations vary from state to state and from city to city, landlords must adhere to a set of rules. In some states, you can increase the rent only once a year while, in others, as many times as you want. You do, however, have rent restrictions that require you to put out a legal notice that you will be raising the rent. It should be issued at least 30 days before the raise and indicate the percentage of the increase. Also, put a note in the lease contract stating the rent is subject to change and under what circumstances.
Landlords don't care about their tenants
Other common misconceptions about being a landlord are that landlords are only concerned with making money and are indifferent about their renters. That can't be more wrong. In reality, landlords need their renters, and they need them happy. The happier your tenant is, the longer he will want to stay. Therefore, try to be a good landlord and ask your tenants about their needs and concerns. If they need more space in the house, but there is too much furniture, try to find the best available solution. For instance, rent a storage unit and deposit all the unnecessary items there. Your renters will have much-needed space, and you will be able to store your items safely until you need them again.
Caption: Even if there is the misconception that a landlord doesn't care about its tenants, you can prove it to be wrong.
Alt: Persons talking and shaking hands.
Landlords have to pay for everything
When you sign a rental contract, both parties involved have rights and responsibilities. Tenants need to do routine maintenance, keep the property clean, or pay the utilities. On the other hand, landlords must cover the cost of items that break without the renters' interference. If, for example, the HVAC system breaks down or if a pipe leaks, tenants need to inform the landlord. They need to fix the problem as fast as possible and cover the cost. At the same time, if tenants break a mirror or need to change a lightbulb, they need to replace the items themselves. As a result, make sure that everyone knows who is responsible for what, right from the start.
Landlords are stiff
A lot of people believe that landlords never agree to anything tenants ask. For instance, they never let tenants change the appearance of the property. However, there are lots of landlords that understand that tenants have needs. They either have a baby in the house and need to baby-proof it, or they want to make it feel more like home. And these are valid reasons, especially if tenants ask for permission. In the end, you can state in the contract that tenants have to leave the property as it was when they arrived. Tenants will be happy to be allowed to make changes, and they might even leave the house in a better shape. As a result, if you want to collect feedback from your renters that is always positive, don't be a stiff landlord.
Caption: If you let your tenants make some changes to the property, you will probably have them for a longer time.
Alt: Painting equipment.
Landlords can evict tenants whenever they want
That is one of the misconceptions about being a landlord that can harm both parties. Tenants can end up agreeing to anything the landlord wants just because they are afraid of being evicted. On the other hand, landlords can live under the impression that they can evict tenants immediately if they become problematic. The truth is, landlords do have the right to evict tenants, but only under certain circumstances. For instance, you can evict a tenant if they refuse to renew the contract, break the contract, don't pay the rent, are involved in illegal activities, or damage the property. Even if there is good reason for a landlord to evict a tenant, the procedures can take a long time. First, you need to try to reason with the tenant. Then you need to serve a tenant eviction notice. And last, you need to sue the tenant for eviction.
So, instead of going through all of the hassles, do a thorough tenant screening.
Ultimately, misconceptions about being a landlord exist for a reason. There have likely been landlords who didn't follow the rules and did all those things that caused them a bad reputation. However, these instances are rare. Laws and regulations exist, and everyone must abide by them.
Metadata Description: If you are considering renting a property, there are a few common misconceptions about being a landlord that you should know.
Images used:
https://unsplash.com/photos/jJnZg7vBfMs
https://unsplash.com/photos/o93echtXf84
https://www.pexels.com/photo/woman-talking-to-her-clients-7734597/
https://www.pexels.com/photo/brown-wooden-ladder-beside-painting-materials-7218525/