7 Ways to Pet-Proof Your Rental Property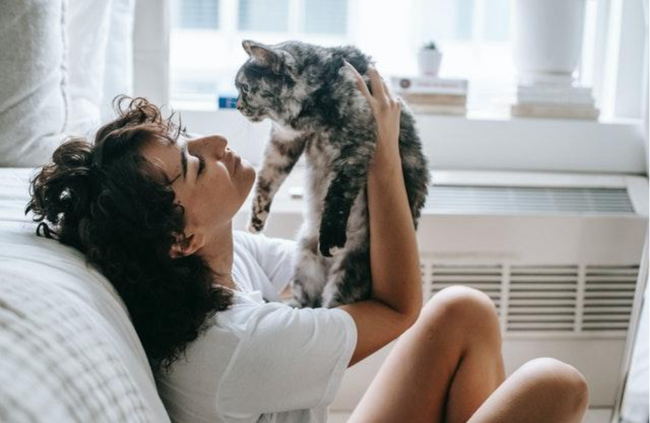 If you decide to rent your apartment to people who own pets, then remember that you have to make some adjustments. Animals leave their traces everywhere they go and often damage the furniture if they get too carried away. That's why we at Los Angeles Property Management Group have some top tips to help you pet-proof your rental property with ease. Once you do it, you'll have a much better apartment offer and ensure the place stays in one piece.
Making a rental place pet-friendly is a long-term investment
At first, it seems like a lot of work and financial effort. However, the truth is that pet-friendly places are becoming more and more popular. A few adjustments here and there can make your rental much more valuable and attract a wide array of potential tenants. Pet-proofing isn't as complex as it seems. All it takes is a plan, some shopping, and patience. Also, having an extra pair of helping hands would be good to make everything go faster.
1- Invest in pet-friendly flooring
Regular carpets are an issue when pets are around. Scratches, possible urine, and feces make it disposable quicker than you might think. That's why a special pet-friendly floor is your best solution. It can withstand scratching and is easy to maintain. They come in different colors, so you can choose the ones that complement your apartment. Also, make sure to take care of an entryway. Use flooring that is easy to clean and maintain, especially if a tenant is bringing a dog.
2- Consider chew-proof sofas
Fortunately, there's chew-proof furniture that is ideal for a pet-friendly home. Dogs and cats tend to sharpen their teeth on sofas, which is why chew-proof options are the best solution. Once you buy them, you won't have to worry about their condition, and your tenants will feel less overwhelmed.
3 – Buy an air purifier and cleaning tools
Another worthy investment is an electronic air purifier. Nowadays, it's recommendable to have one, especially if you have pets. Furthermore, it adds up to the value of your rental place.
Don't forget to equip a place you want to rent with a vacuum cleaner (not a half-broken one your grandma used a long time ago), broom, mop, bucket, and cleaning cloths.
4 – Get enough protective sheets
Surprise your potential tenants by showing them where to find protective furniture covers. This is an excellent way to show them your dedication to making your rental place ideal for pets. Advise tenants to use them and thus protect beds and chairs from animal hair.
5 – Charge a refundable deposit for pets
It's unpleasant to see chewed furniture, scratched carpets, and broken items once the tenants and their pets move out. Repairs often cost plenty to get the rental place ready for renting. Therefore, it's completely legit to ask for a deposit to safeguard against potential repairing expenses. That way, you hold your tenants responsible for their pets and maintain peace of mind. Furthermore, you'll establish a stable and honest landlord-tenant relationship.
6- Limit the number of pets
Make sure to mention how many cats and dogs you allow into your rental property in your posting. If it's a small property, one is more than enough. If it's bigger, then two are ok. However, keep in mind that some potential tenants will try to convince you to allow more animals than appropriate. If that's something you're not comfortable with, explain why. No matter how well you pet-proof each room, having a small zoo inside your rental place often brings more damage than you think.
7- Make a small playground for cats and dogs
It's not a huge investment and yet keeps your place pet-proof. When the animals are entertained, they are less likely to end up in unwanted places in the home. After you set up a playspace for animals, make an apartment video tour. Potential tenants with pets will be way more interested in renting a place that has all their fur friends need!
Rent a storage space before you start pet-proofing your apartment
Pet-proof your rental place will be difficult if too many items are in your way. That's why renting storage is a great way to protect things like furniture, appliances, etc. Climate-controlled units are the most recommended storage solutions since they are perfect for all kinds of belongings. The temperature inside is always optimal, which means stored belongings remain in a good state 24/7.
Discuss all moving-related matters with your tenant
Ask your tenant if they're moving by themselves or with the help of a moving company. The latter always comes as the safest and more-cost effective option, as suggested by experts at Mod Movers CA, who emphasize that:
Movers can relocate furniture, breakables, and other items much faster.
Belongings won't suffer any damage when professional movers are around.
Skilled movers will carefully set up all furniture without damaging a pet-friendly flooring.
If your future tenant is open to suggestions, explain the benefits of hiring efficient local movers. Have a list of reliable and affordable moving companies ready if your tenant asks for recommendations.
Shop smart
Check different options before buying everything you need to pet-proof your rental property properly. Avoid hasty buying decisions, and instead, take time to search for better deals. Ask someone who lives with pets for guidance since they will tell you where to get all you need at affordable pricing. And remember – this is a worthy investment into your rental place that will genuinely pay off.